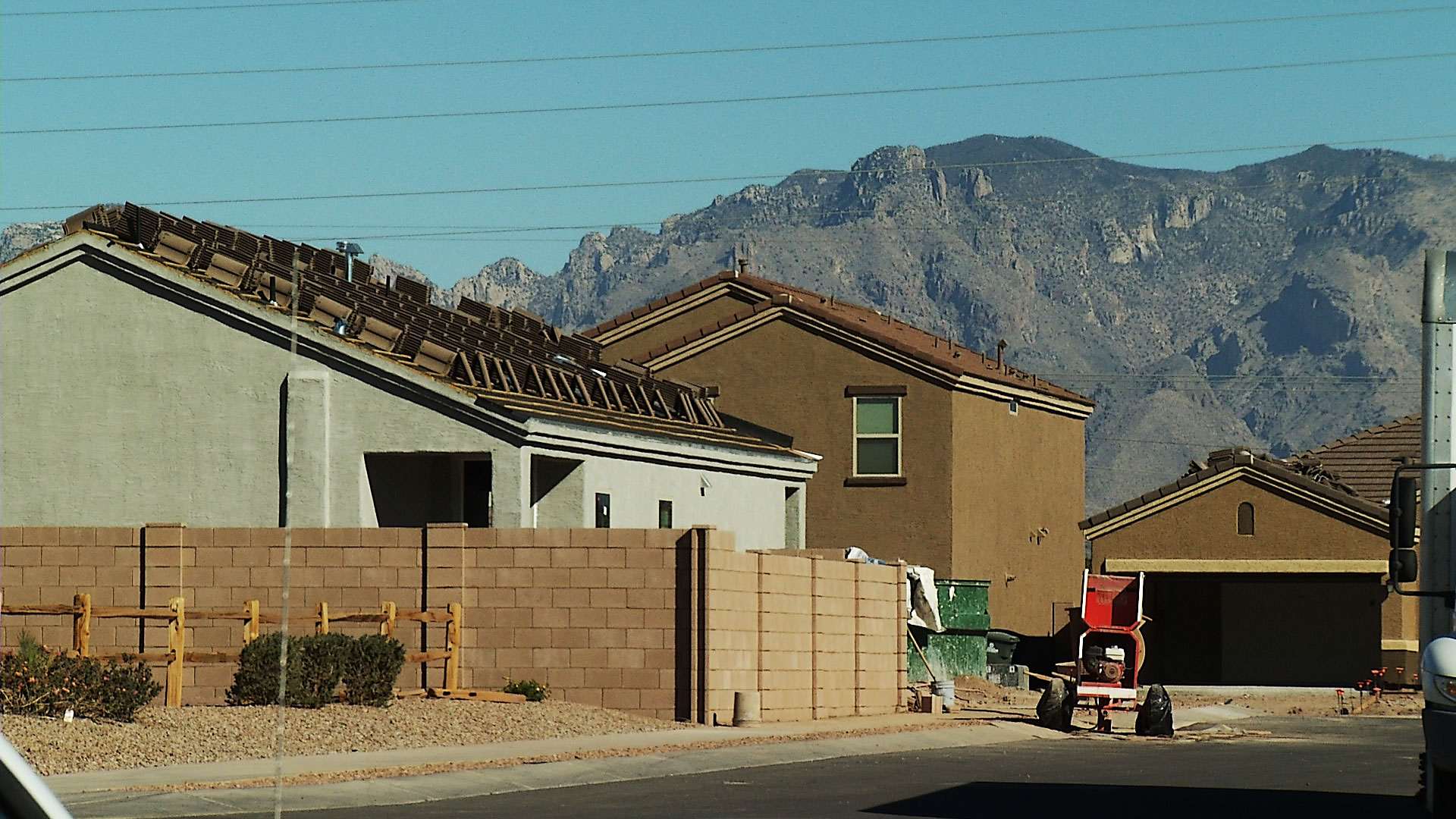 A housing subdivision under construction in Tucson off Silverbell Road. December 2020.
Robert Lindberg/AZPM Staff
The City of Tucson is partnering with a local organization to help essential workers buy homes.
Dre Thompson is the CEO of the Tucson Industrial Development Authority, which is partnering with the City of Tucson on the program.
She said she got the idea for it while listening to a news report out of Phoenix about essential workers who couldn't afford to buy homes.

"That just really got me thinking about not only the injustice of it—here's these amazing essential workers who have been really, really such an important vital part of our community through the pandemic—but also the workforce issue of that," Thompson said.
The program builds off of a current city and county program.
"We thought we'll just layer this program on top of an existing program so that we don't have a lot of admin, we don't have a lot of delay, and we can just get the funds out as soon as possible," she said.
The program has a fund of $625,000 and aims to serve about 250 families. It also offers a class for homebuyers and recommends loan officers who have worked with the already established city and county program.
"We have little downloadable info sheets that you can take to your loan officer, a realtor that says, 'Here's what I'm interested in. Can you help me decide if this is right for me?'" Thompson said.
The program also has a quiz on the website to help people determine if they qualify and uses the CDC's definition of essential worker.