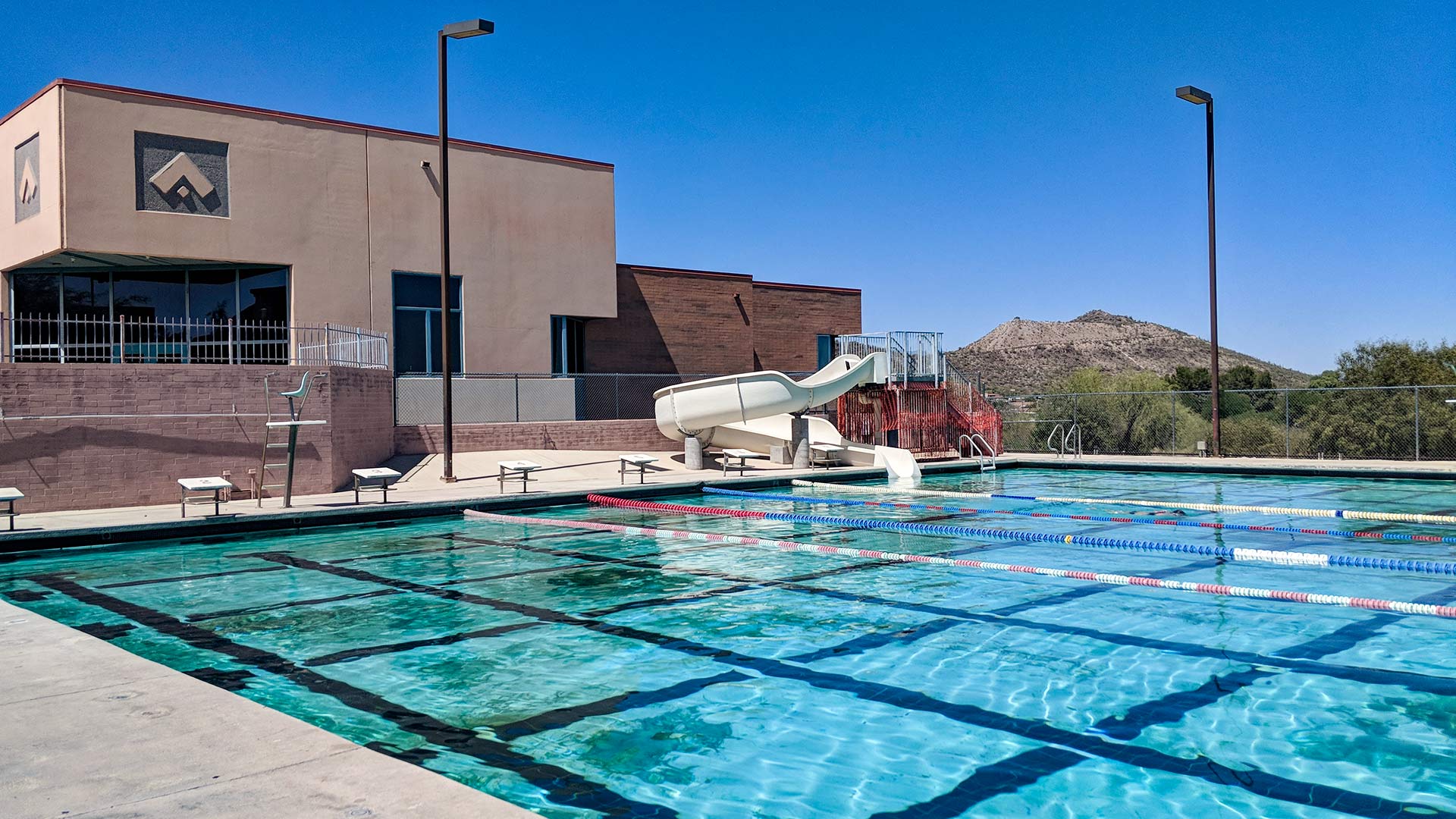 A June afternoon at Archer Pool, 1665 S. La Cholla Boulevard, 2018.
Nick O'Gara, AZPM
Many public pools are reopening around Tucson, but a shortage of lifeguards means some of them will stay closed for now.
Summer lifeguard jobs at public pools are a traditional source of experience and income for people in their teens and early twenties.
But lifeguards need training, and many of the classes led by the city or the Red Cross were canceled over the pandemic, so the pool of potential lifeguards has dried up.

Meanwhile jobs at fast-food restaurants are now paying as much or more than lifeguard positions.
As a result, the City of Tucson is so short of lifeguards that it's only opening half of its municipal pools until more can be trained and hired.
The city says it has 200 openings to fill.

Pima County has enough lifeguards to open all its pools, but only for five days a week instead of the usual six. County polls will be closed on Fridays and Sundays this year.

The city says it will open more pools this summer as more lifeguards become available.

Sign up here for free lifeguard training through the city of Tucson.