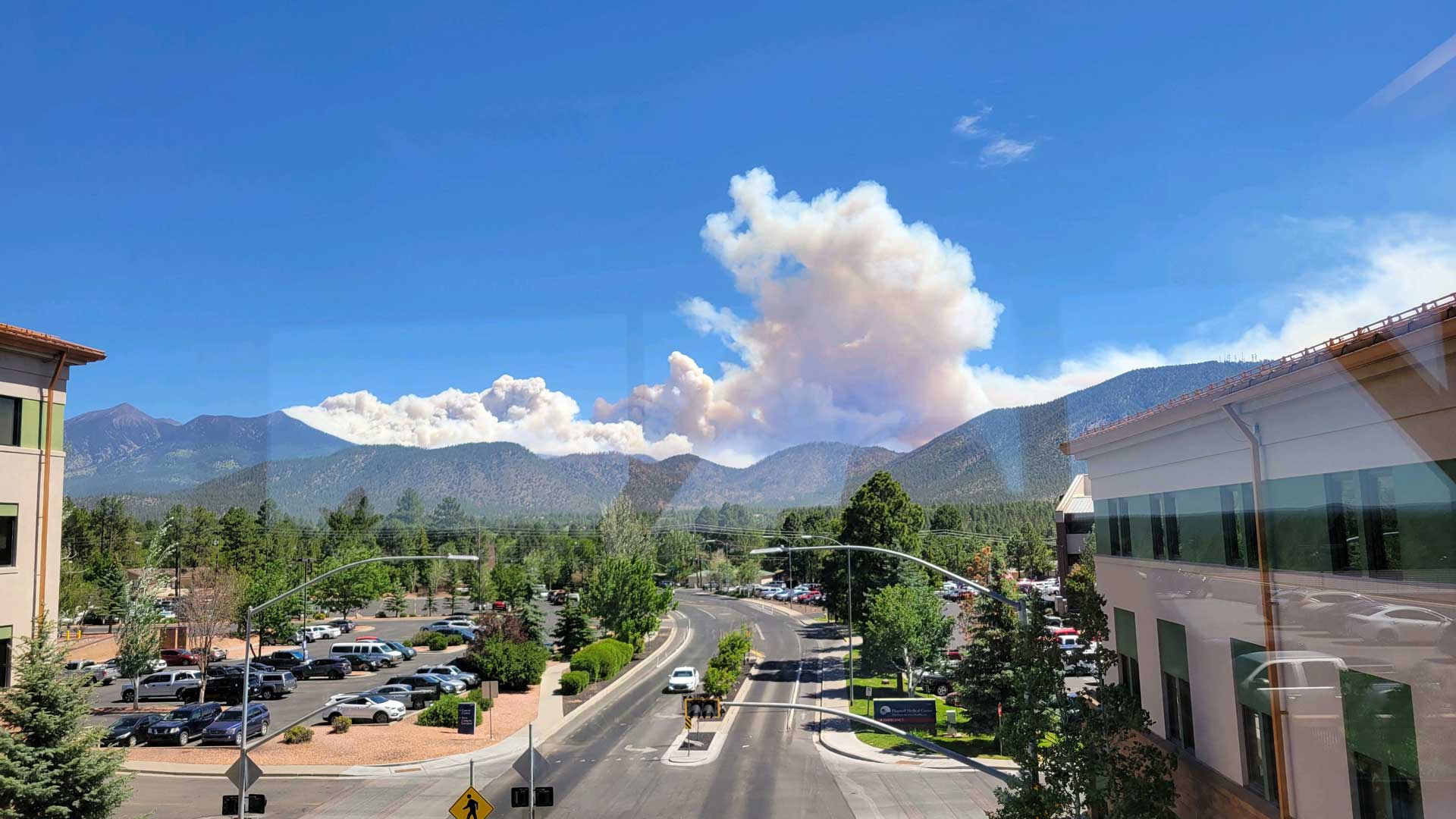 Smoke from wildfires in Flagstaff billows over the San Francisco mountains. June 13, 2022
Ashley Ziegler
Fire crews in northern Arizona will be watching the wind Tuesday as they hope more moderate weather will help them get a better handle on a wildfire scorching the outskirts of Flagstaff.
Roughly 2,500 homes have been evacuated because of two wildfires burning on the outskirts of the city, known for its mountains, lush with ponderosa pines, meadows, and hiking trails.
Hundreds of other people in California and New Mexico have also been forced to flee homes threatened by wildfires.
Wildfires broke out early this spring in multiple states in the Western U.S., where climate change and an enduring drought are fanning the frequency and intensity of forest and grassland fires.