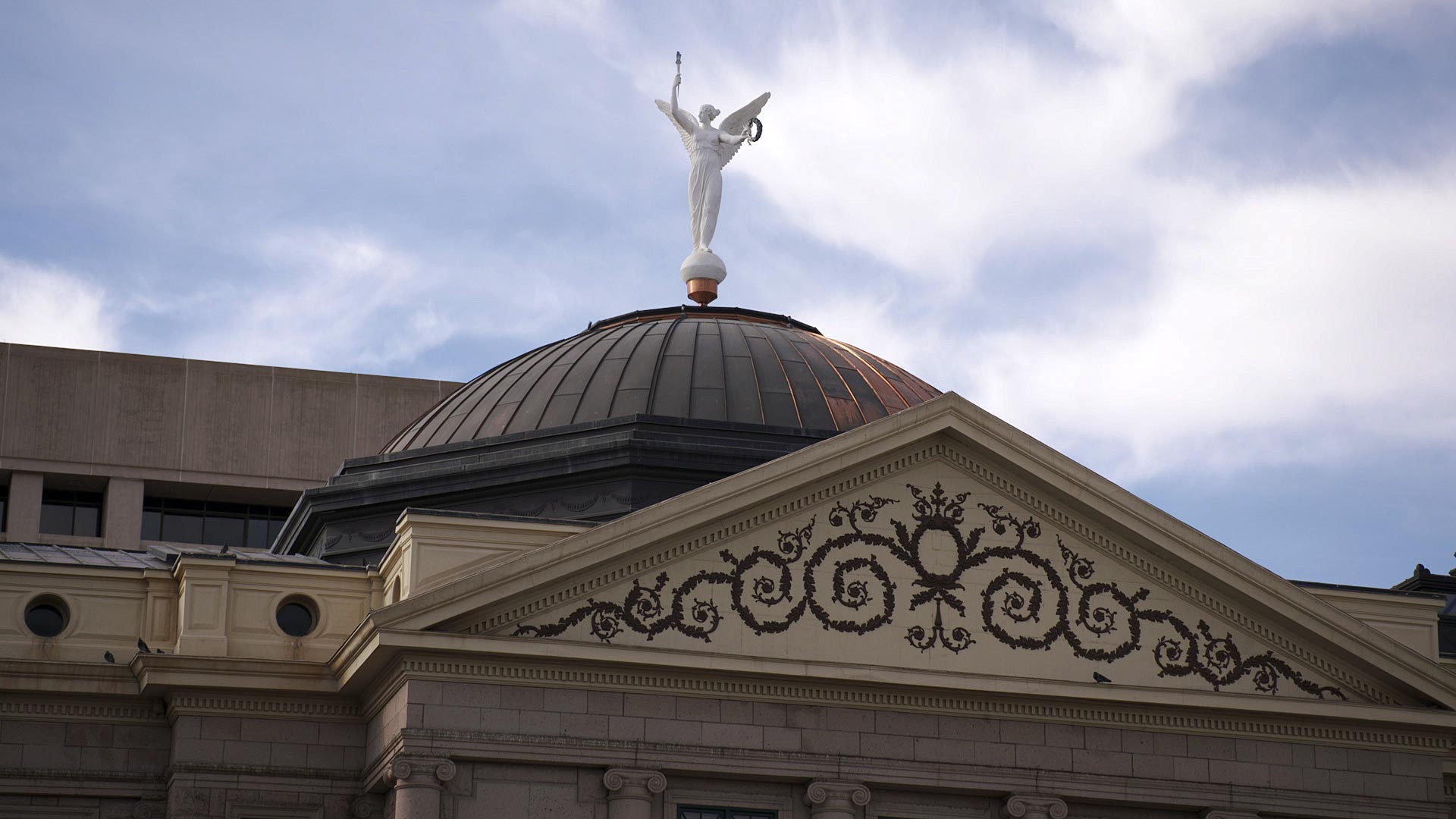 The dome atop the Arizona Capitol Museum at the State Capitol in Phoenix. January 2021.
AZPM Staff
A state House committee advanced a major expansion of Arizona's school voucher program Wednesday.
The state's Empowerment Scholarship Accounts, or ESAs, are currently limited to students in certain circumstances, such as those who attend poorly rated schools.
But House Bill 2853 would allow any student to get state funds for private school tuition or other expenses.
House Majority Leader Ben Toma, R-Peoria, filed the bill this week and argued to the Ways and Means Committee on Wednesday that it would give parents more control of the education of their children.
"Do you believe that parents should have the final choice and that they know better what is best for their child or do you believe administrators and the government does?" Toma asked the committee.
Democrats argued the measure would hand taxpayer money to private schools but offer taxpayers little oversight.
Rep. Pamela Powers Hannley, D-Tuscon, raised concerns that schools would not be required to report on student performance.
"You really can't see who is being served by the empowerment scholarships now and how well are they doing. Are they really doing better?" Powers Hannley argued.
It is unclear there is enough support for the measure to pass in the narrowly divided legislature, however. Voters rejected a ballot measure expanded the state's school voucher program as recently as 2018.
The committee advanced the measure on a party line vote, along with a separate measure to pump additional funding into public schools, but only if the voucher program is expanded.
Both bills face votes of the full House.