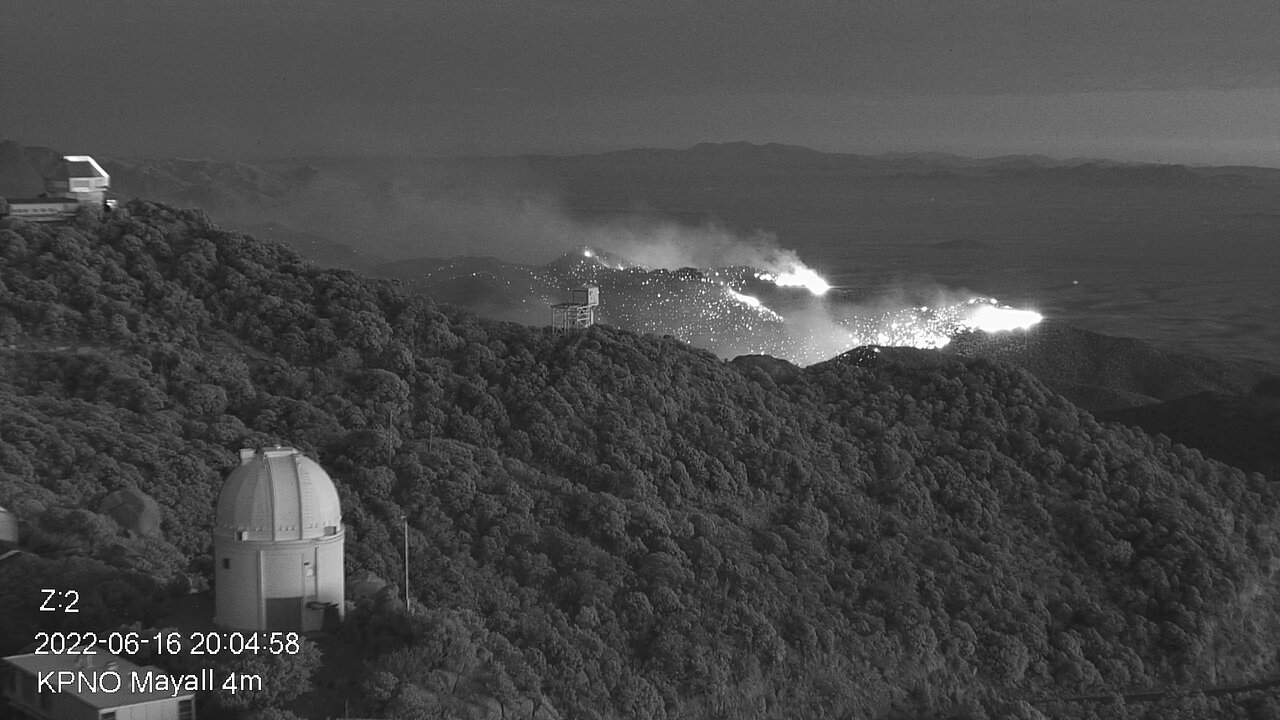 Part of the Contreras Fire burning near the Kitt Peak Nationla Observatory on June 16, 2022.
KPNO/NOIRLab/NSF/AURA
The Contreras Fire continued burning Friday, reaching the Kitt Peak National Observatory overnight and prompting the evacuation of the community of Pan Tak.
The observatory was evacuated Wednesday as the fire approached.
The National Science Foundation's NOIRLab, which operates the facility, said in a statement that crews cleared a line of trees and brush below the southern ridge Thursday.
But it said that "contrary to the expectations of the firecrews," the fire crested the southwest ridge early Friday morning.
"Because of the ongoing nature of the situation, it is currently not possible to assess whether any damage to the structures has occurred," the organization said in a statement.
Founded in 1958, the observatory boasts one of the largest arrays of optical and radio telescopes anywhere.
"NSF's NOIRLab is deeply grateful to the firefighters working at the site and for the support of the Tohono O'odham community at this challenging time," the statement said.
On Friday, authorities called for the evacuation of the community of Pan Tak.
Caused by lightning, the fire was first spotted Saturday and has grown to about 11,500 acres.