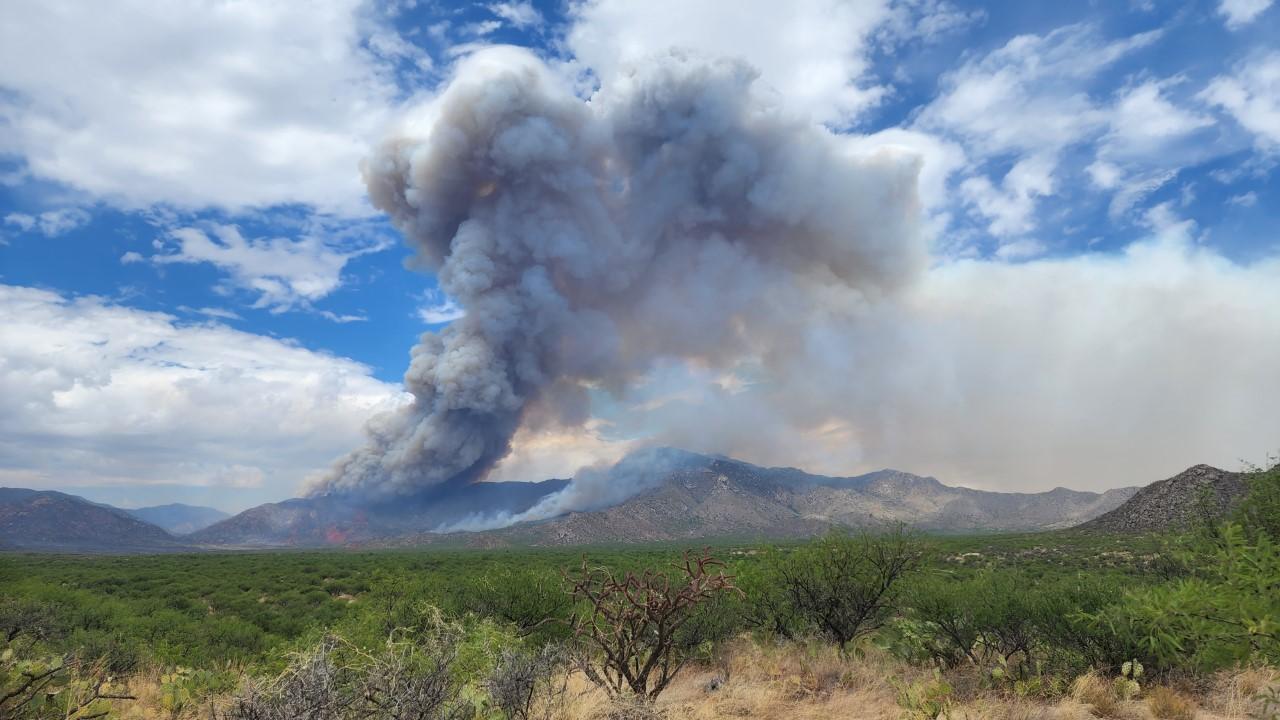 The Contreras Fire burns in the Baboquivari Mountains. June 17, 2022
Inciweb
Four non-scientific buildings at the Kitt Peak National Observatory southwest of Tucson have been lost in a wildfire, but early indications show other buildings on the property don't appear to be damaged.
As of Saturday afternoon, the fire was reported to have burned more than 17,0000 acres.
Buell T. Jannuzi, who leads the Department of Astronomy at the University of Arizona, said the fire didn't appear to have damaged the telescope and science buildings, though a closer examination of the site hadn't yet been made due to safety concerns.
"We are grateful to all who are working to fight the fire and help protect the facilities while keeping everyone safe. We are also proud of our staff who did their best to prepare our facilities before they were ordered to leave the mountain on Wednesday," said University of Arizona President, Dr. Robert Robbins in a statement Saturday morning.
The university is a tenant of the observatory and has had a telescope at the site since 1962.
The lightning-caused fire was first spotted a week ago.