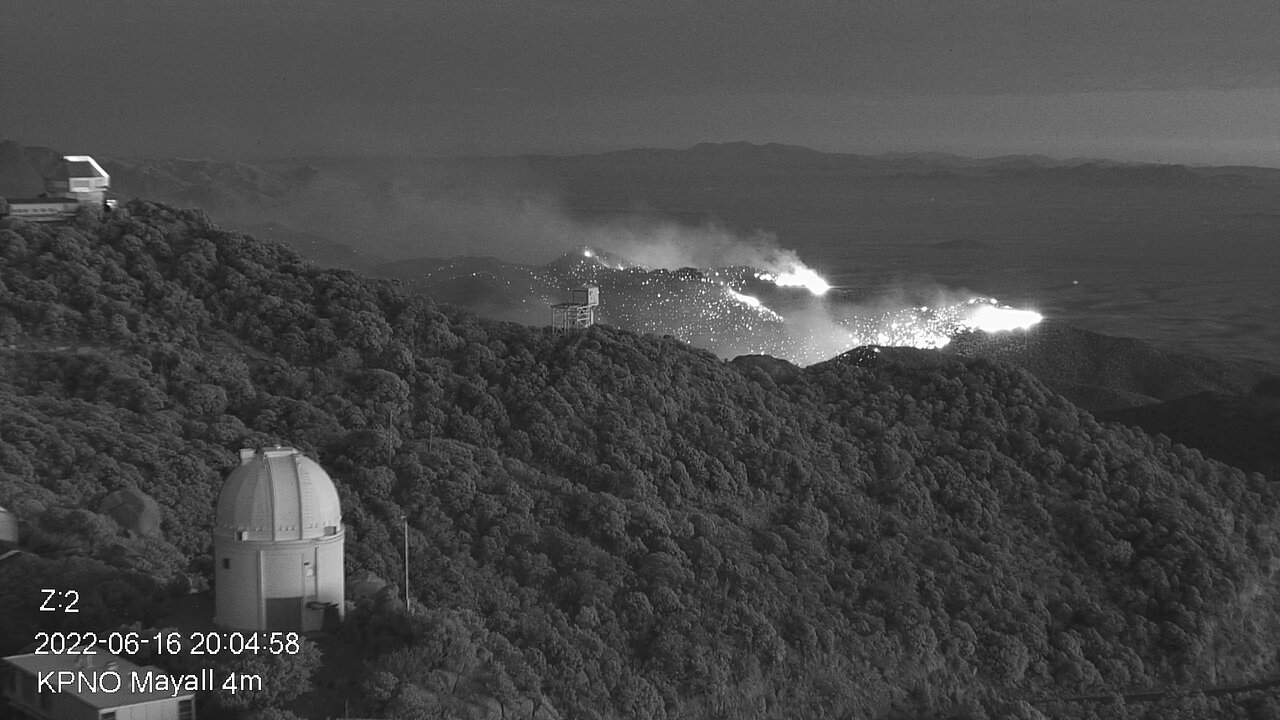 Part of the Contreras Fire burning near the Kitt Peak Nationla Observatory on June 16, 2022.
KPNO/NOIRLab/NSF/AURA
A wildfire burning on the Tohono O'odham Reservation continues to grow, having burned 20,360 acres as of its Monday evening update.
The update also said officials expect that Monday would likely the hottest, driest day on the fire before moisture returns to the area.
Forecasts call for monsoonal weather patterns over the fire as early as Monday.
While incoming storms are likely to bring wetting rains, they note that it also brings with it a risk of new lightning-caused fire starts.
The Contreras Fire is burning in the area of Kitt Peak National Observatory, and a dormitory and two outbuildings have been destroyed at the site.
The fire continues to grow toward Pan Tak, a community to the northeast of Kitt Peak.
As of Monday evening, containment on the fire remained at 40 percent.