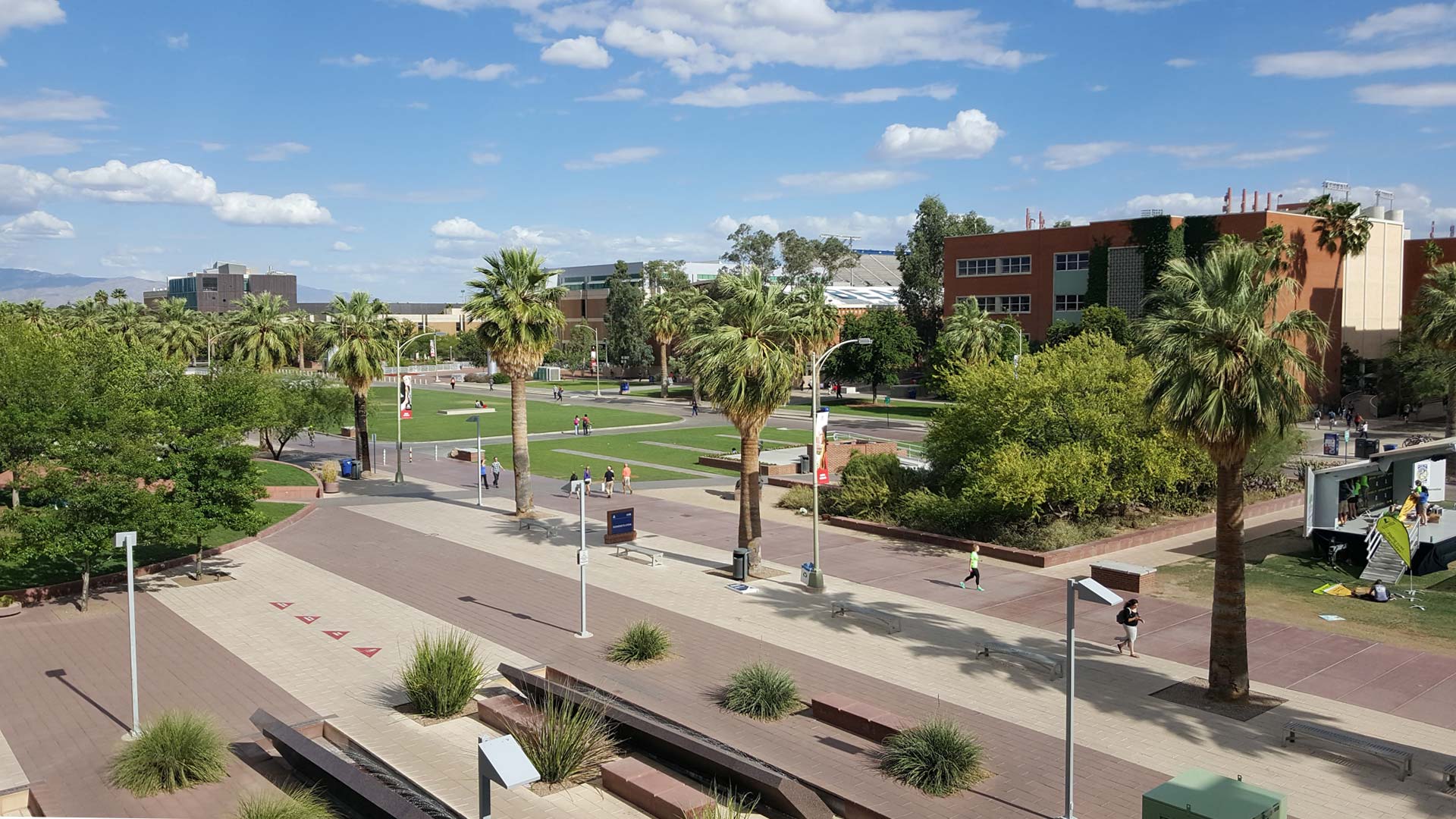 In August 2020, workers at the University of Arizona unionized. A growing number of workers in white-collar industries have formed unions in recent years.
AZPM
The University of Arizona is facing fights to stop the spread of monkeypox on campus, as well as the stigma that follows the disease.

At a pre-semester briefing Monday, UA president Robert Robbins said the university is prepared to meet the challenges posed by monkeypox as well as COVID-19.

While monkeypox is rarely fatal and spreads more slowly than COVID, it carries something COVID does not -- a stigma, similar to that connected with AIDS in the 1980s. Robbins urged people not to stigmatize those who are diagnosed with the viral disease.
"While there have been many reports describing monkeypox as a sexually transmitted infection, it is possible to contract this virus through other forms of physical contact. Similarly, people of all genders, sexual orientations, and ages can contract monkeypox," Robbins said.
Former Surgeon General Richard Carmona, a UA faculty member, says while the university is preparing to test for and treat monkeypox cases, prevention will rely on the same hygiene practices already in place against the coronavirus.
"The good news is the same public health precautions we talked about for flu and we talked about for COVID work with this disease of monkeypox as well: washing your hands, making sure that anybody you know that it has a new rash, that has a fever, feels sick, that they get to healthcare quickly and that they limit their contact with anybody," Dr. Carmona said.
Carmona and Robbins said campus health facilities will be ready to test students and others for both viruses.