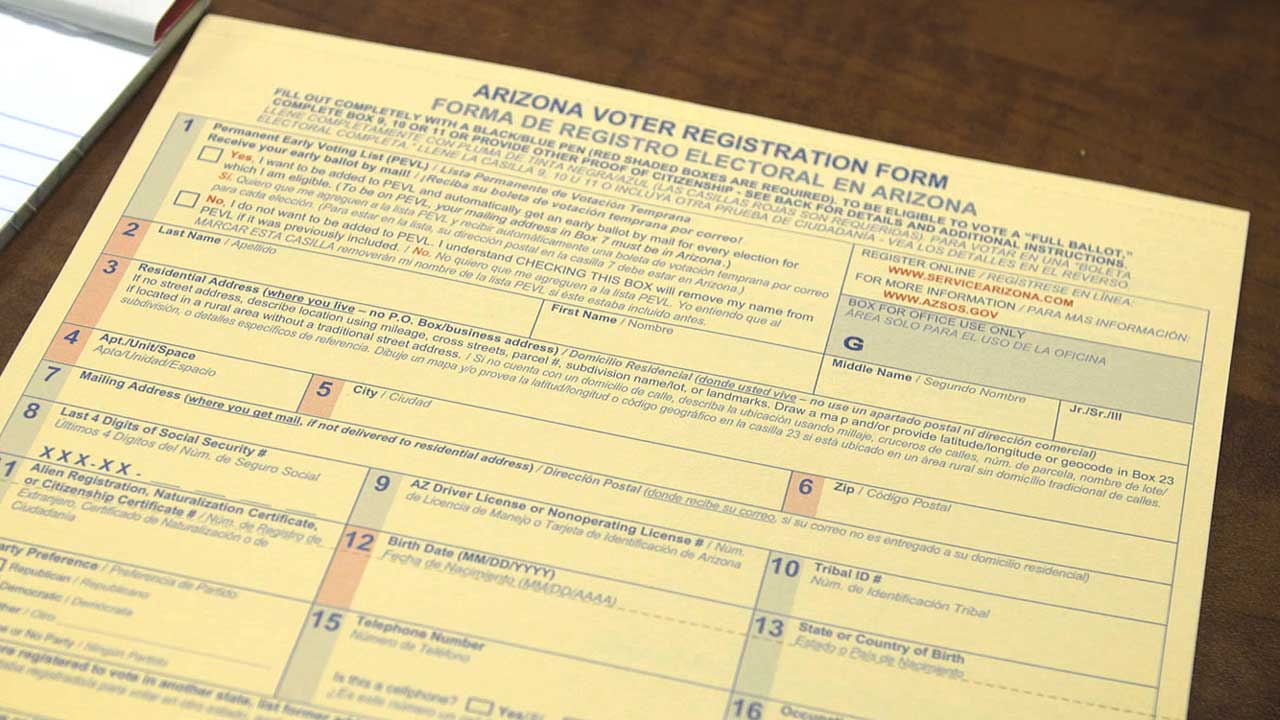 File image of an Arizona voter registration form.

AZPM
Arizona college campuses are seeing voter registration stands pop up for National Voter Registration Day.
NextGen America, the largest youth voting organization, is helping students take that first step on seven different campuses, including the University of Arizona. Historically, youth voter turnout has been lower than other age groups, according to the Center for Information & Research on Civic Learning and Engagement.
NextGen America hopes to help students break down the complexities of voting so they can better understand what is on the ballot.
"This election is going to be important for everybody," said Cesar Torres, the Arizona state director for NextGen America. "There's a lot of things at stake. So, we just want to make sure that everybody gets to express their opinion and really get out there and vote."
For Torres, he has to find different avenues for his civic engagement.
"I can't vote because I'm on DACA," Torres said. "I felt hopeless for a very long time about being able to be a part of the system. But, this is my way of contributing, and they have their way of contributing by voting."
NextGen America hopes to register 100 people to vote at the University of Arizona by the end of the day.
The deadline to register to vote is Oct. 11.