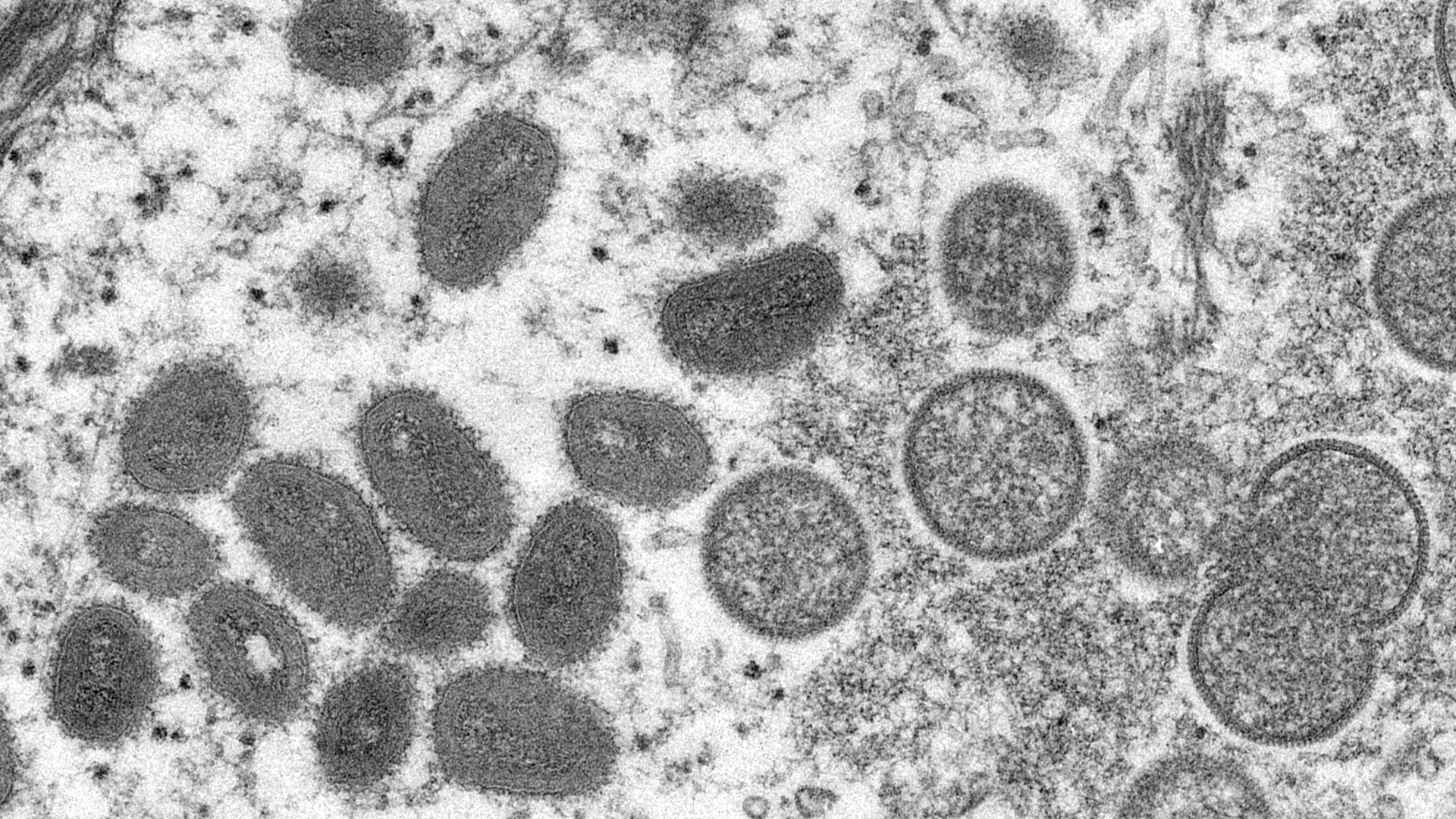 This electron microscopic image depicted monkeypox virus particles, obtained from a clinical sample associated with the 2003 prairie dog outbreak. It was a thin section image from of a human skin sample.
CDC/Cynthia S. Goldsmith, Russell Regnery
Monkeypox is still spreading in Pima County even though it is out of the news. The numbers are "stable" according to county health officials but they are expanding the vaccination program.
The county now has permission to make vaccine clinics more convenient for those who want to get the shot.
"The state indicated that they will support mobile monkeypox vaccinations as well as vaccines for those who are homebound as we do with COVID," said Dr. Theresa Cullen, Pima County's health director.
Cullen said information about the location of the mobile clinics and the at-home vaccination program will be posted on the health department's website.
She said the county will also work with community groups to set up mobile vaccine clinics.