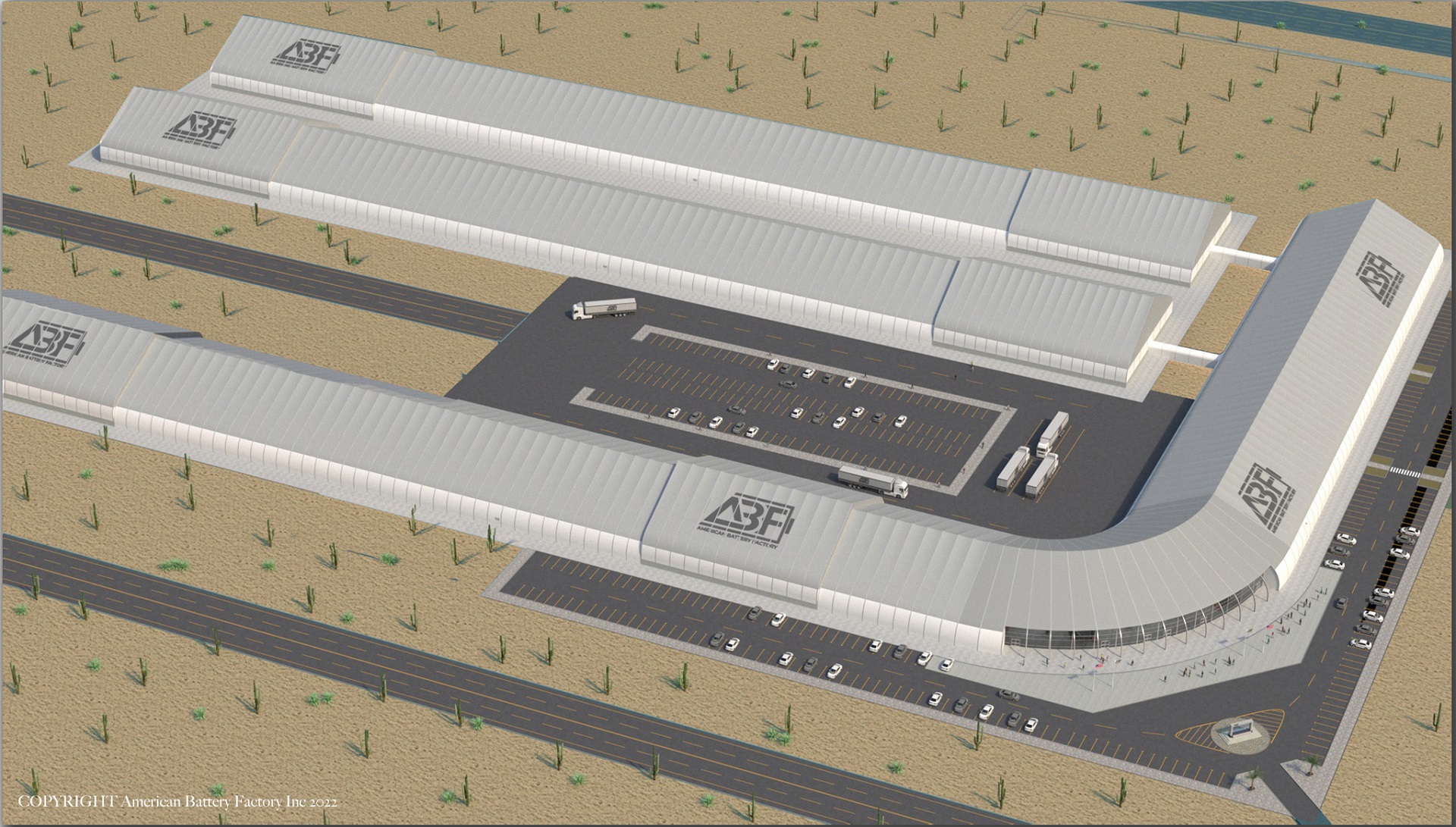 A rendering of the proposed American Battery Factory plant south of Tucson.
ABF
A planned lithium-iron-phosphate battery factory got the green light from Pima County Supervisors Tuesday morning.

American Battery Factory, a Utah-based startup, plans to hire up to 1,000 people over several years for its planned "gigafactory" south of the Tucson International Airport.

Deputy County Administrator Carmine Debonis said the deal doesn't present the legal challenges the county saw with its support of the space tourism startup, World View Enterprises.
"This is a market-rate lease and purchase based on appraisals, and we believe that all of the items associated with gift clause have been adequately addressed," Debonis told the board.
The 2016 World View deal had the county build a multi-million dollar facility and lease it to the private company for a token amount, prompting a lengthy court challenge from the libertarian-leaning Goldwater Institute.

Goldwater claims that World View arrangement violates the Arizona Constitution's ban on private gifts of public money.

In contrast, A-B-F is leasing county land and financing its own factory. The county will provide job training services.
A-B-F officials say battery production will be underway in about 18 months with about 300 employees. The final 1,000-person workforce will take several years to reach, the company says.