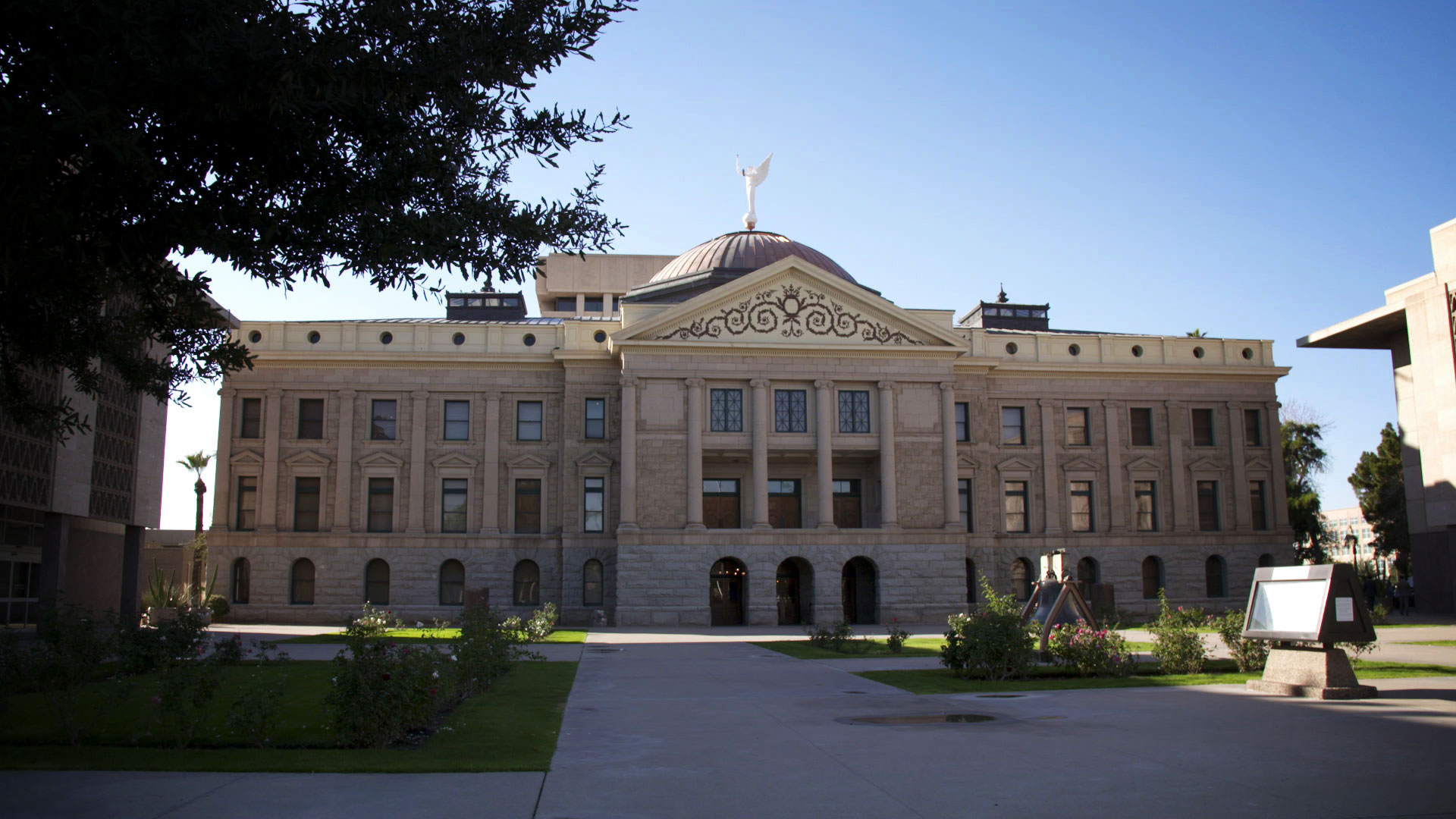 The Arizona State Legislature in Phoenix.
Steve Riggs/AZPM Staff
The top Republican in the state House of Representatives said Monday he will back legislation supported by Democrats and crafted with religious groups to ban so-called conversion therapy.
Twenty states and the District of Columbia have policies in place banning medical professionals from subjecting minors to widely discredited practices that attempt to change their sexual orientation or gender identity.
The high-profile bipartisan support announced this week suggests Arizona could be next.
"Too long, we have held to opinions and thoughts that are stumbling blocks to each other," Bowers told reporters at a press conference outside the state Capitol.
Under House Bill 2802, the ban would apply to medical professionals, not clergy, and several religious groups quickly endorsed the measure, including the Church of Jesus Christ of Latter-day Saints.
The measure will also extend anti-discrimination laws to protect LGBTQ Arizonans in housing, employment and public accommodations. Those measures would not apply to many religious institutions, either.
State Rep. Daniel Hernandez, a Democrat from Tucson supporting the bill, said supporters of LGBTQ rights will have more work to do in future sessions but called the bill a step towards better protecting Arizonans from discrimination as well as abuse.
"We know that kids that are LGBTQ are disproportionately impacted by mental health issues — higher rates of suicide, higher rates of depression. So, I think taking this first step is critical to make sure we are providing a protection that so far has not existed for LGBTQ youth," he said.