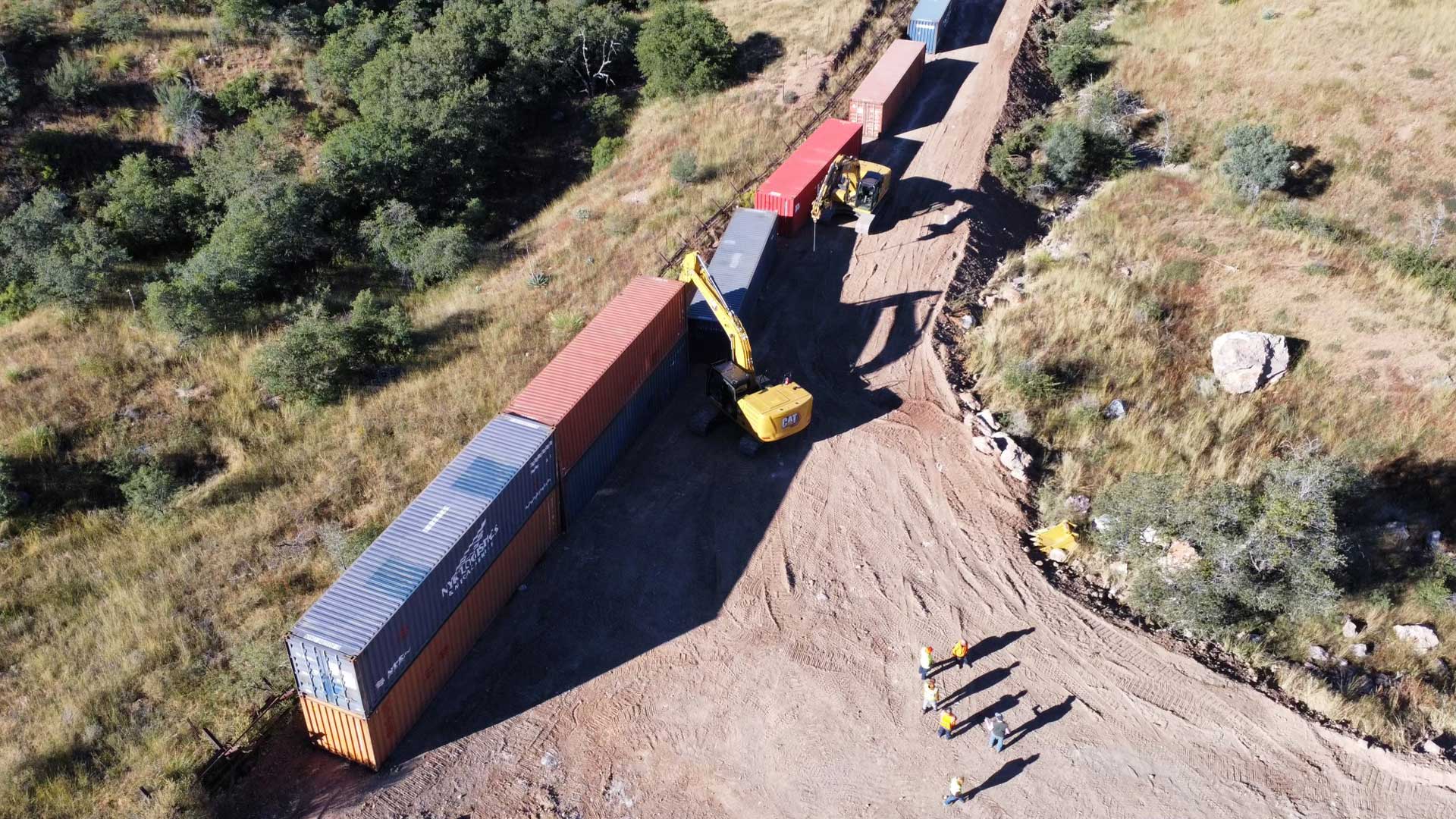 Shipping containers are put in place along the U.S.-Mexico border in Cochise County.
Office of Gov. Doug Ducey/Twitter
The U.S. Forest Service announced it is closing part of the Coronado National Forest near Copper Canyon where the state's border wall made from shipping containers is located.
The closure begins January 3rd and runs until March 15th. During that time the state will remove the containers which the federal government contends are illegal.
The forest service said the closure is "to protect public health and safety."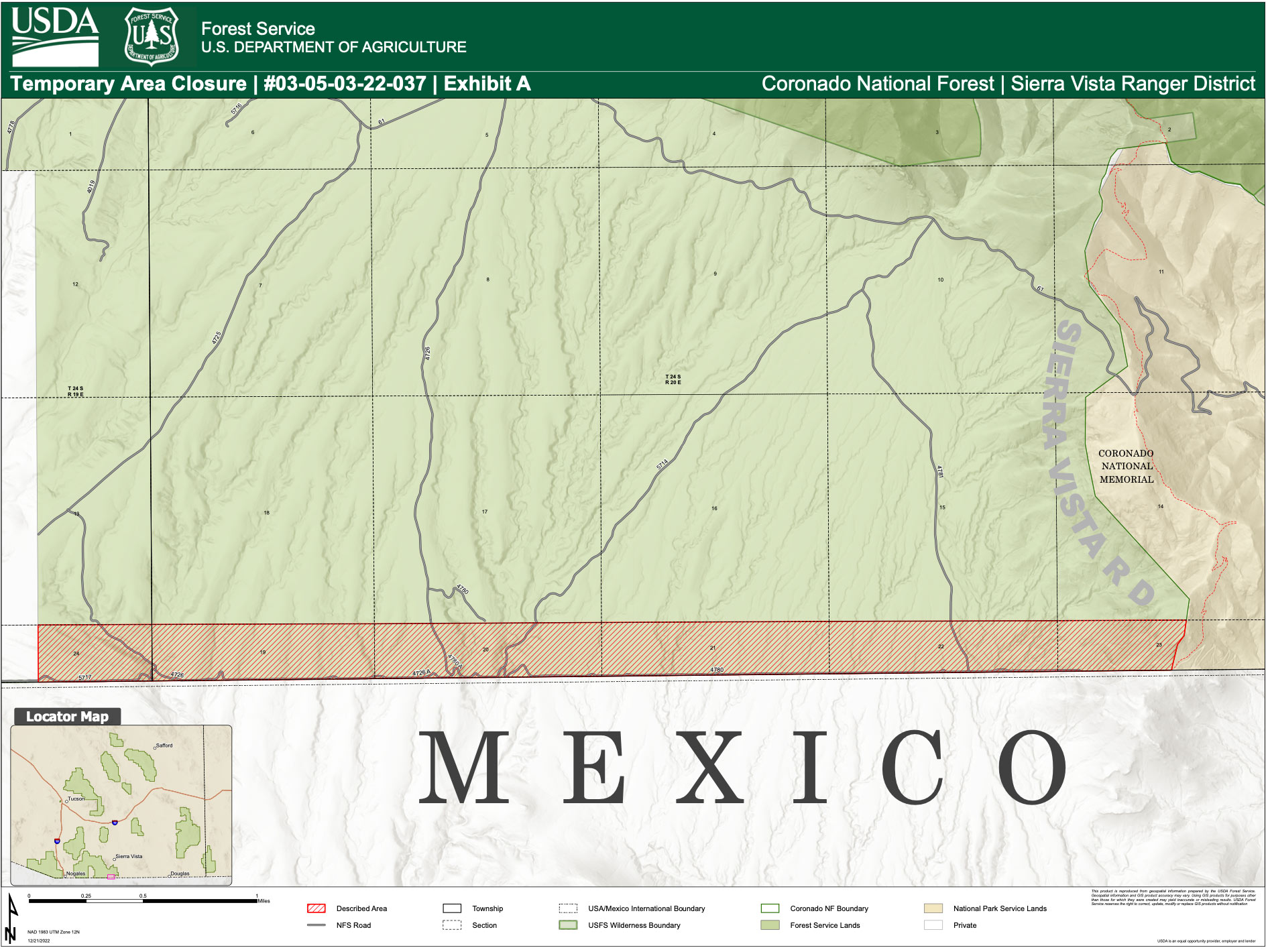 VIEW LARGER A map of the area near Copper Canyon in Cochise County where the U.S. Forest Service is closing the Coronado National Forest while the state removes a border wall made of shipping containers.

U.S. Forest Service
Last week, Governor Doug Ducey agreed to a stipulation in federal court case about the wall to begin dismantling it in January.
Ducey ordered the state to begin constructing the wall in the Yuma sector earlier in the year. The construction moved to Cochise County and the Coronado National Forest a few months later.
Ducey and the state were sued over the wall construction by federal government and the Center for Biological Diversity.