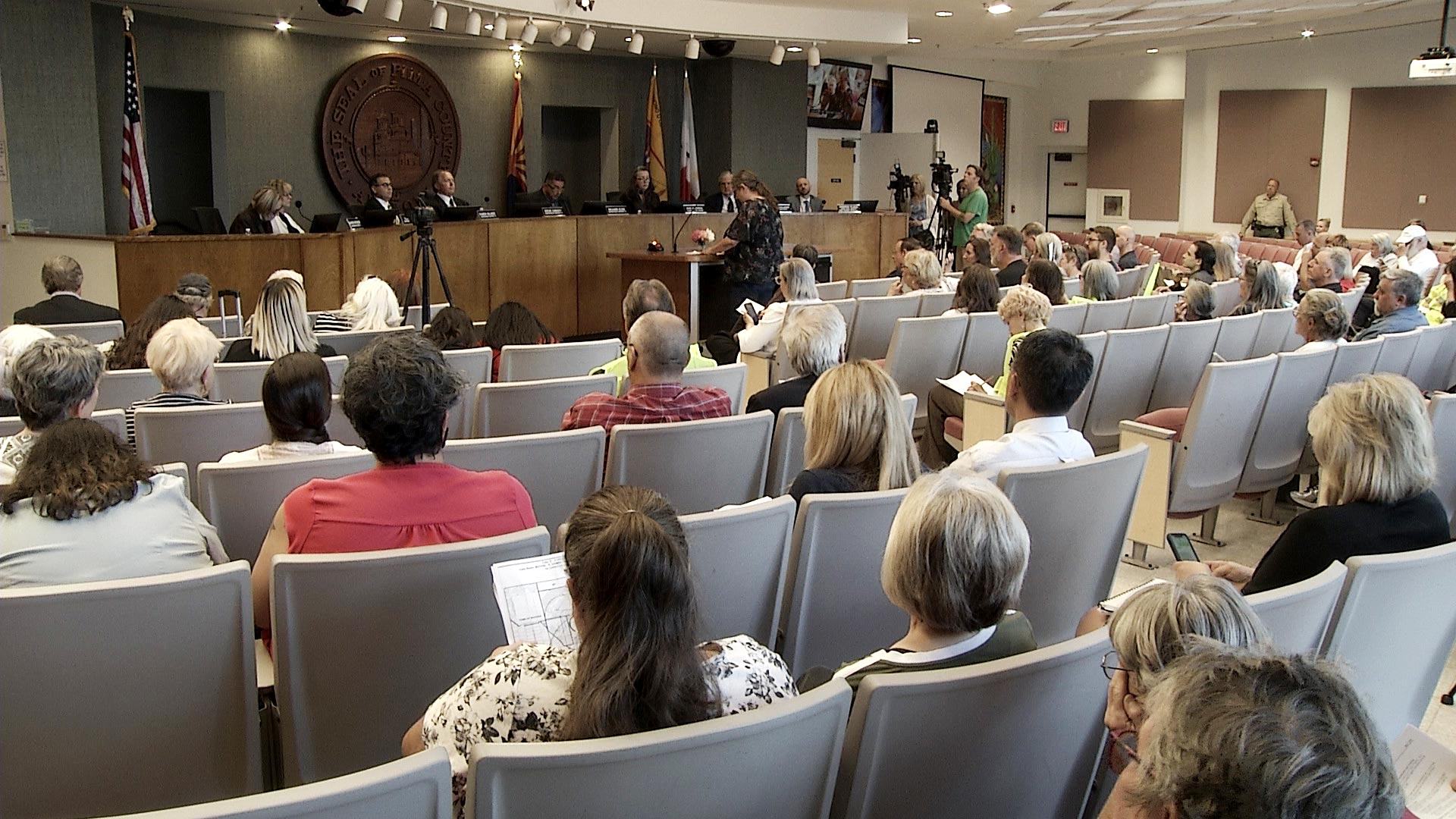 Residents observe a Pima County Board of Supervisors meeting. May 2019.
AZPM Staff
The Pima County Board of Supervisors Monday verified the results of the August 2 primary election, but also called on election officials to answer for problems voters experienced with the new voting system.
Republican Supervisor Steve Christy held up papers containing what he said were dozens of complaints related to new electronic poll books and voting centers, both changes that were introduced in the 2022 primary.
"Little things like this add up and then little things add up to to big things where people have no faith in the system. They need to be addressed," Christy said.
Board chair Sharon Bronson also reported getting calls from unhappy constituents, while Democrat Adelita Grijalva had nothing but praise for the new process.
"We had one call in my office and it was about, 'where does she go to vote', and nice thing is, where are you, let me look it up, and that was that," Grijalva said.
The Board asked county recorder Gabriella Cázares-Kelly and elections director Constance Hargrove to draft an after-action report on the election, for review by the citizen Election Integrity Commission in September and by the board in October.