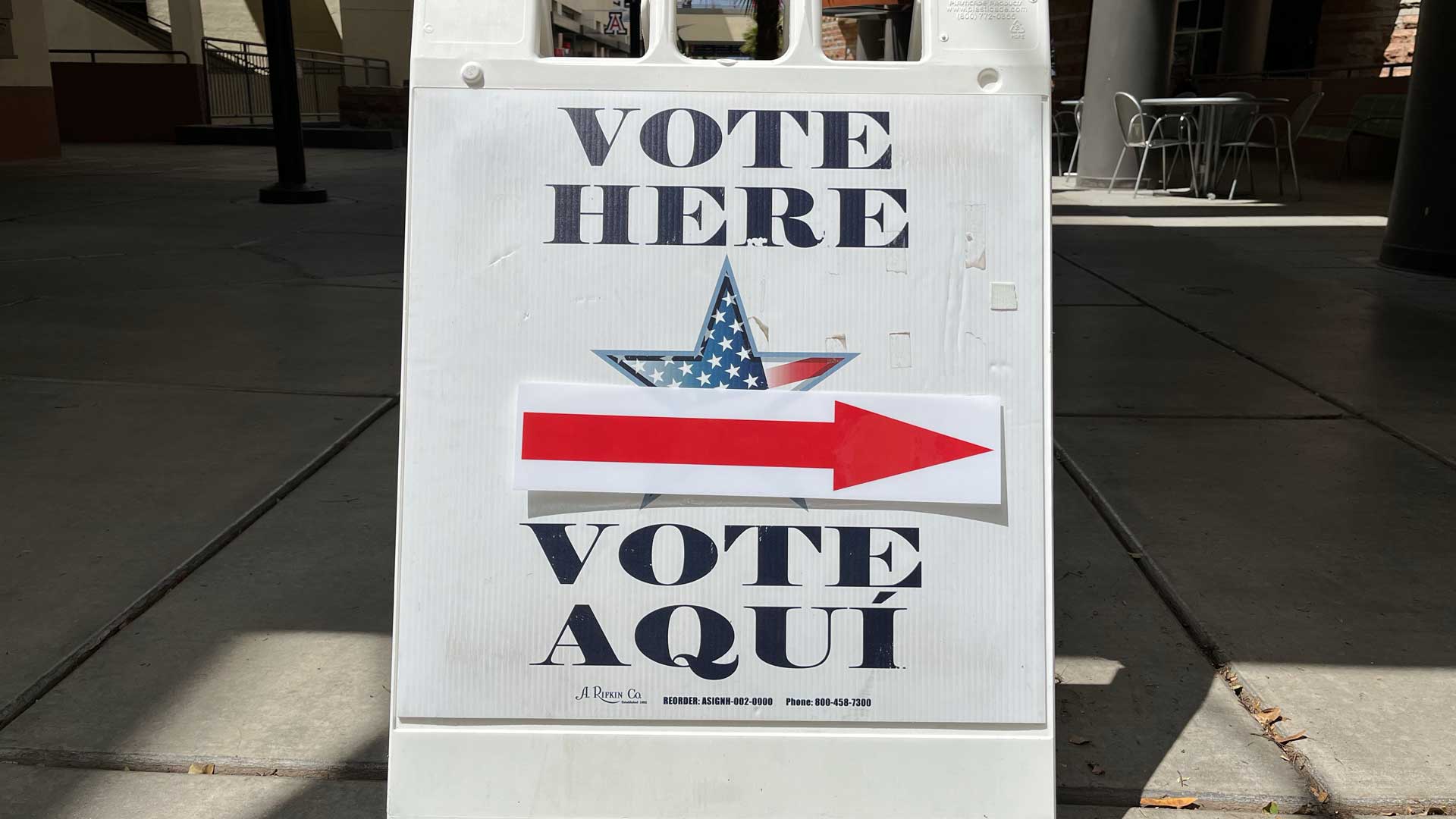 Christopher Conover/AZPM
Democratic nominee Katie Hobbs spent the first weekend after the primary election on a campaign swing through Southern Arizona highlighting issues including water, the border, and health care.
Hobbs gathered with supporters outside a Planned Parenthood clinic in Tucson on Saturday. She pledged to protect and expand access to abortion following the U.S. Supreme Court's decision to overturn Roe versus Wade.
"I would use my veto pen to veto any legislation that further restricts abortion access or other reproductive health care in Arizona. I would install agency heads over related agencies that are pro-choice and would work to expand access to family planning and other resources for women," Hobbs said.
Hobbs also traveled to Nogales and Yuma, highlighting issues including water and the border.
Republican nominee for governor, Kari Lake, traveled to Dallas, where she introduced former President Donald Trump at a meeting of the Conservative Political Action Conference.