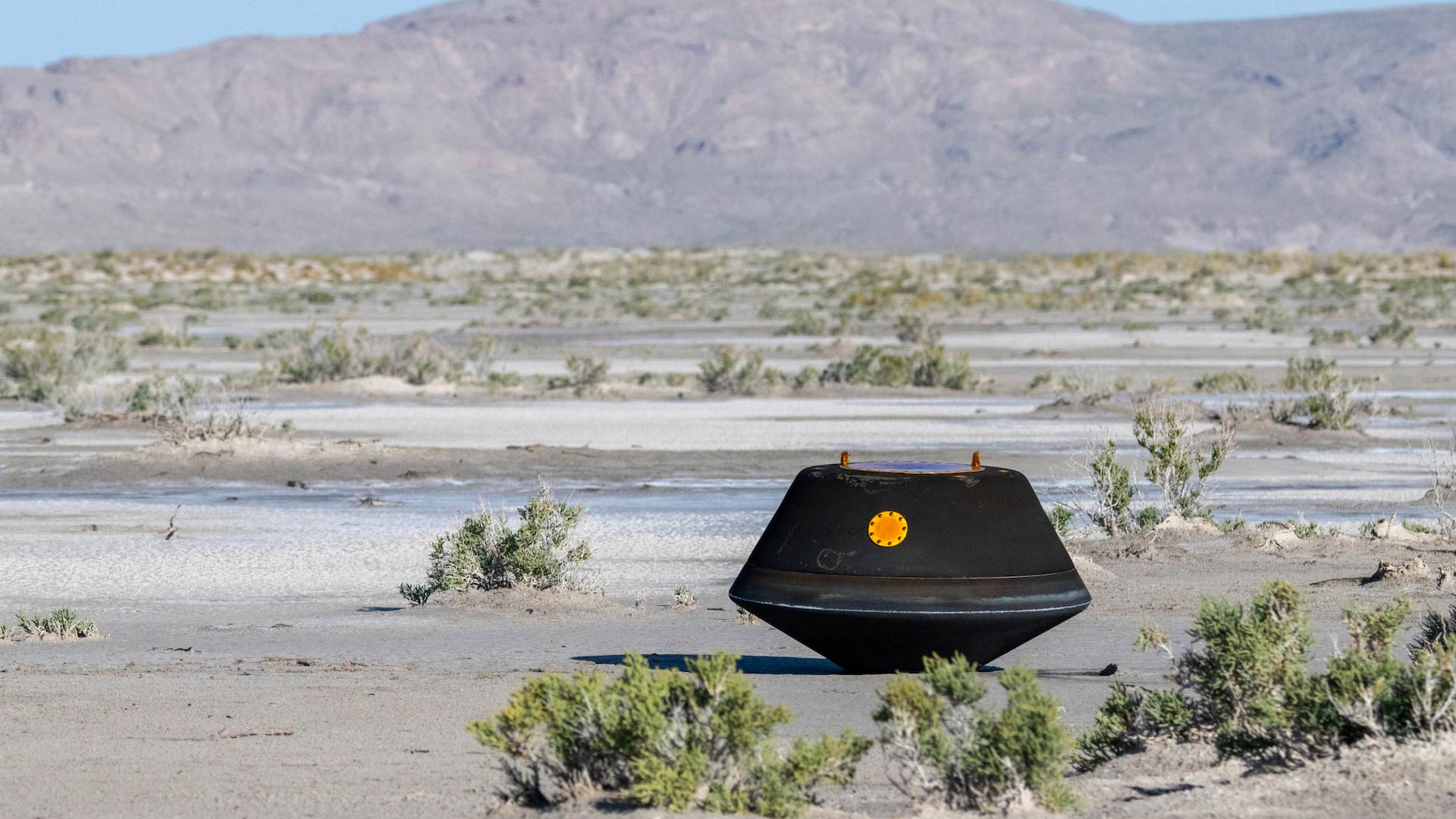 OSIRIS-REx sample return capsule after touchdown in Utah September 24.
NASA
Two University of Arizona students are looking back at their experience following the OSIRIS REx sample return mission in September. They've spent time developing experiments scientists are using to explore the rocks and other material inside the spacecraft's sample container.
Master's student Maanyaa Kapur watched TV along with colleagues in Tucson for the sample capsule's parachute to open.
"And when it did the whole room just took that sigh of relief together," she said.
It was also a tense moment for undergrad Zach Purdie.
"Because our side of the experiment was actually getting a look at the sample inside." said Purdie. He was part of the team preparing to handle the first sample from Bennu.
Purdie and Kapur both joined the UA OSIRIS-REx team as NASA interns. They say they're looking forward to applying what they learned to potential careers in aerospace engineering and mining asteroids like Bennu.