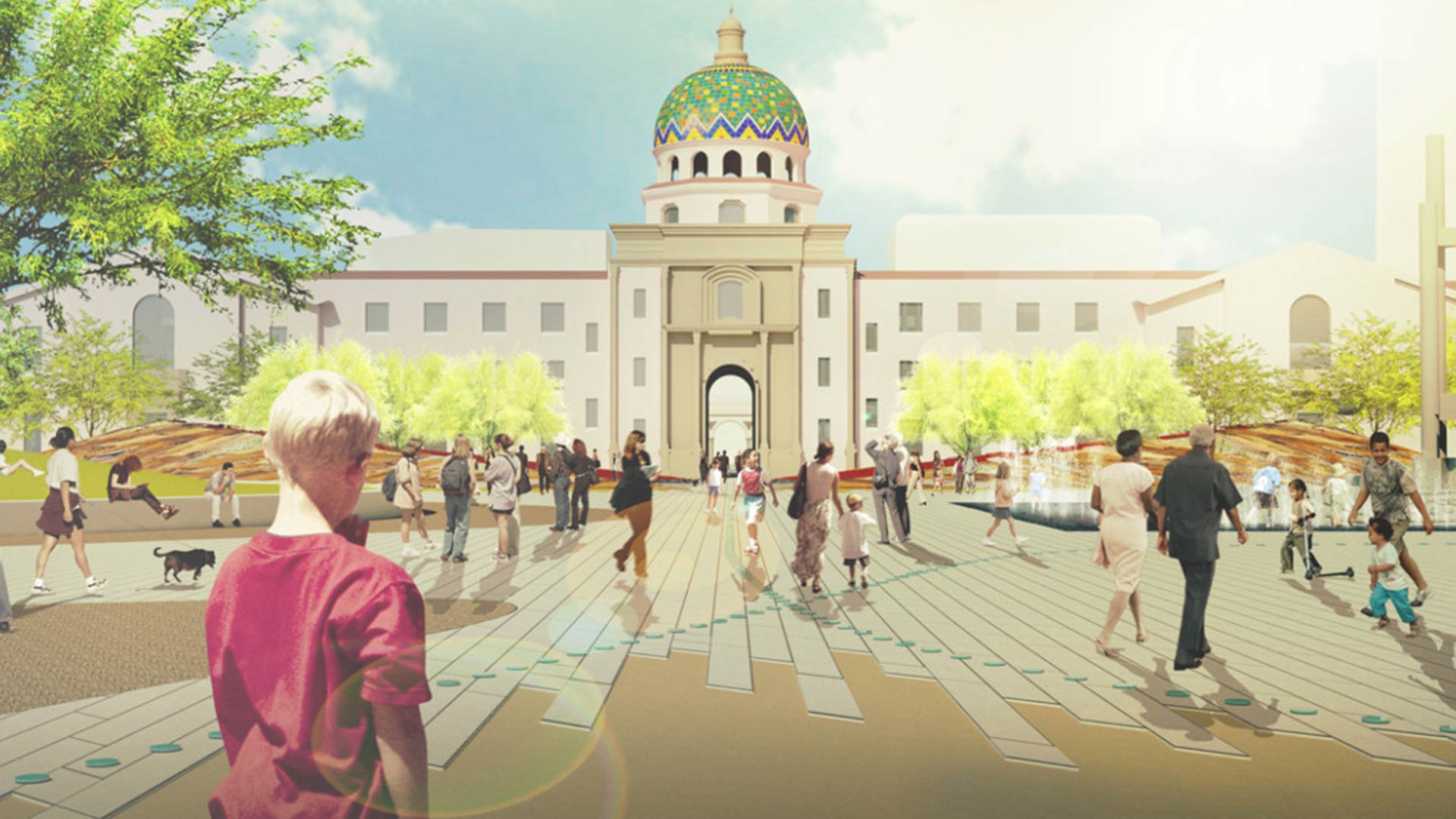 An artist's rendering of the January 8 memorial.
Tucson's January 8 Memorial Foundation is in its final stretch of fundraising before it begins construction, according to group officials.
The group announced a $1 million matching grant put forth by private donors. If reached, the group's top official said they will hit the $4.5 million they need to begin construction.
"We have $1.5 [million] to go to total completion, but we are in talks with several donors right now," said foundation Executive Director Crystal Kasnoff. "So, we are confident to say [if we] get the $1 million match we will complete fundraising."
The group hopes to break ground in 2018 and complete the memorial in time for the eighth anniversary of the shooting, which killed six and wounded 13, including then-Congresswoman Gabriel Giffords.
The shooting happened while Giffords was hosting a "Congress on Your Corner" event.
"This memorial is dedicated to educate young people, older people, the current generation, future generations, about the democratic process of communication between an elected official and their constituents, and how that shooting that day will not, absolutely will not, disrupt that process," said foundation chairman Ron Barber, a former congressman who was among the wounded in the shooting.
The memorial is to be built west of the old Pima County Courthouse in downtown Tucson.