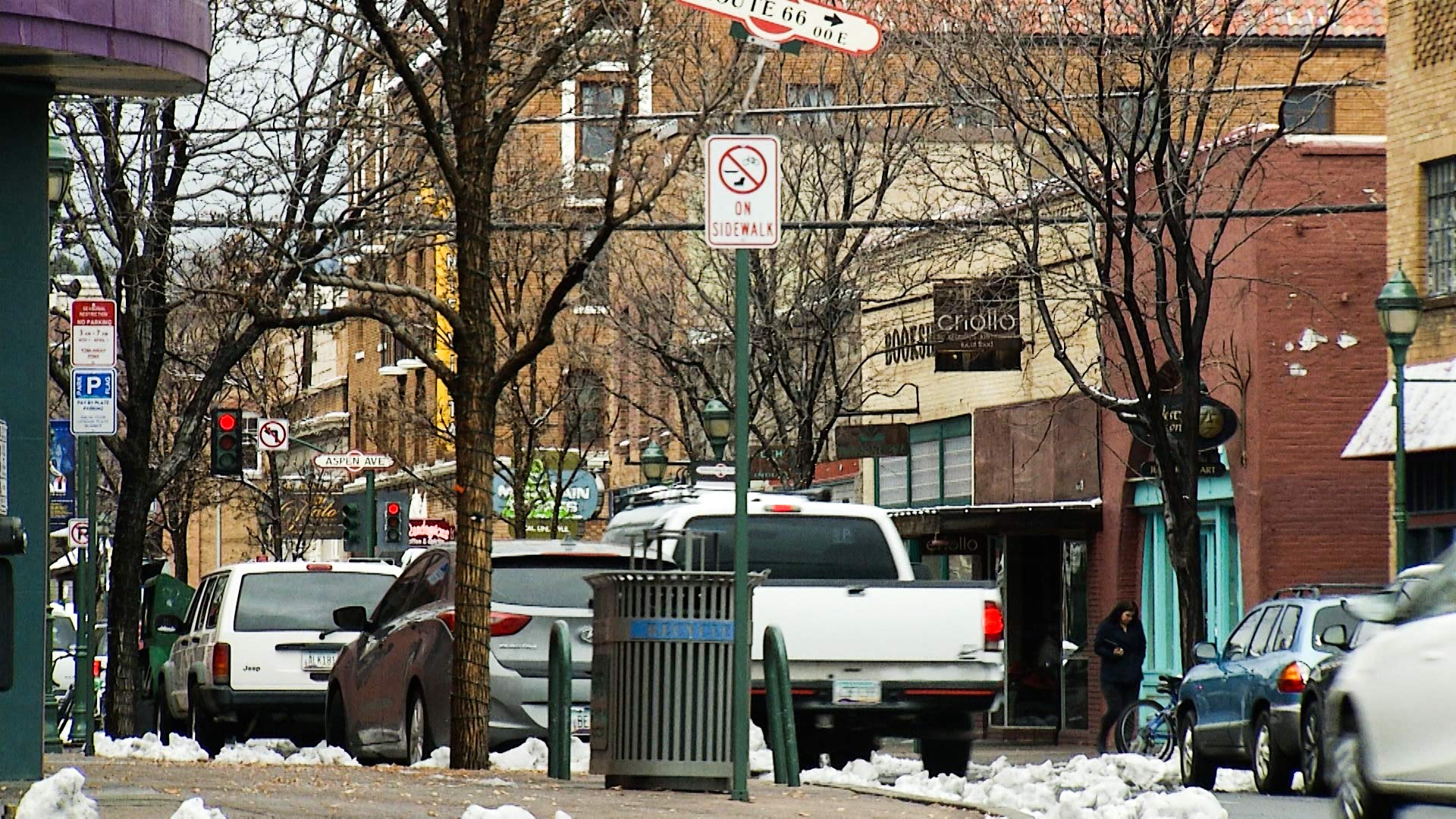 San Francisco Street in Flagstaff, January 2018.
AZPM Staff
It's a pretty standard day for business at Proper, a craft butcher and sandwich shop on Flagstaff's south side. Meat is being sliced, bread is on the grill and customers stream in. The employees here hustle. For their work, they earn tips on top of $11 an hour, Flagstaff's minimum wage. What they'll earn in the next few years, though, is not so clear.
It all started in 2016, when voters were asked to decide on Proposition 414, which would raise Flagstaff's minimum wage to $15 an hour by the year 2022. At the time, there was a lot of momentum nationally to raise wages, which have stagnated for decades.
Joe Bader worked on the Prop. 414 campaign in Flagstaff, which has the highest cost of living Arizona.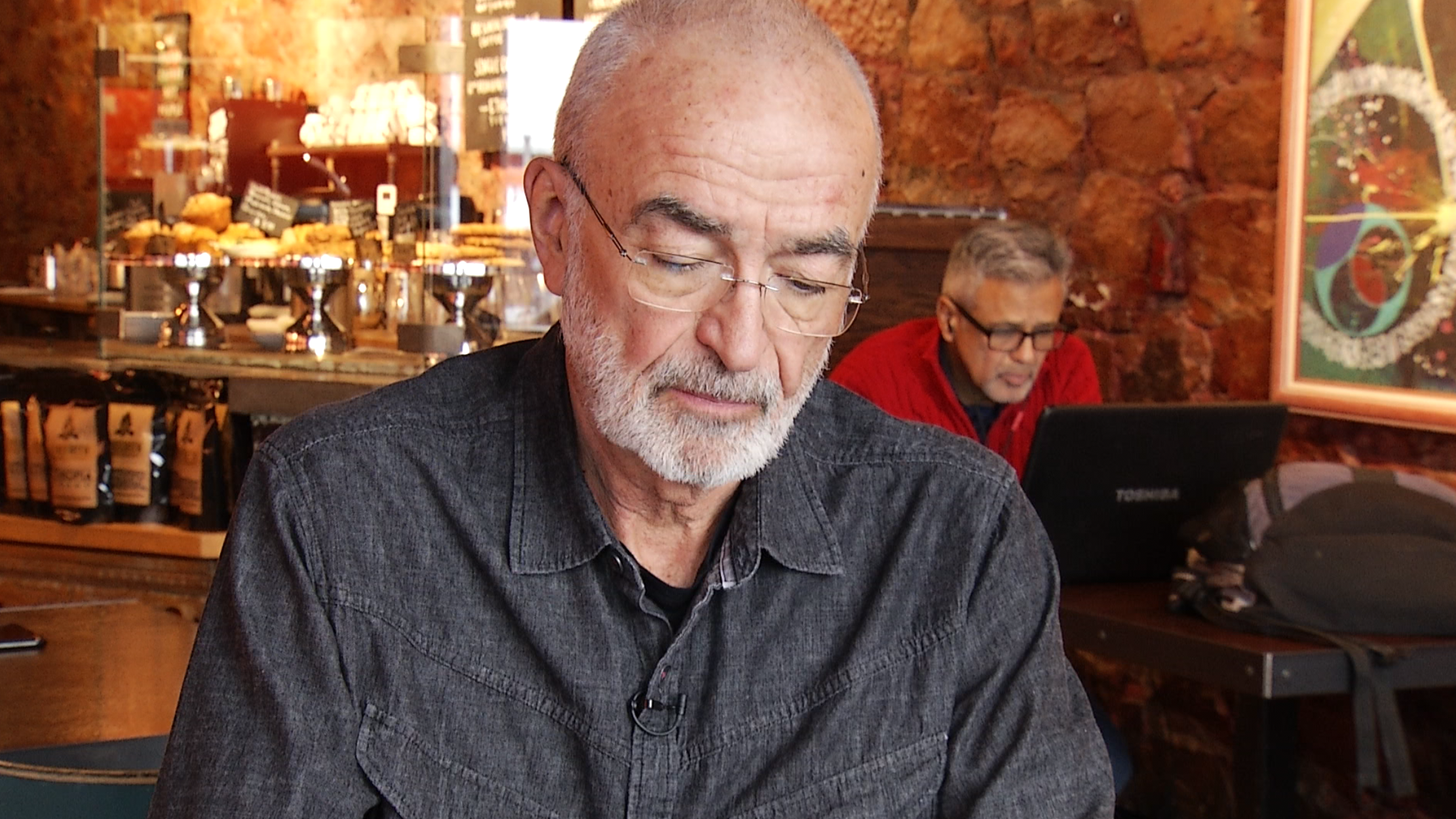 Joe Bader, Spokesperson of the Flagstaff Living Wage Coalition.

AZPM
"In looking at the poverty data in Flagstaff, there's a high level of poverty and low-wage jobs, so we thought, this is an issue whose time has come."
And Flagstaff voters agreed that the city needed a raise. Prop. 414 passed with almost 54 percent of the vote. Bader said it was a huge victory in a city where it was becoming increasingly difficult for many low-wage workers to make ends meet.
"Flagstaff had the lowest wages of any city in the country when adjusted for the cost of living," said Bader.
The Greater Flagstaff Chamber of Commerce opposed the measure.
"Our phones started ringing off the hook almost immediately, with businesses saying, 'You have to help us. Please help us,'" said CEO Julie Pastrick. "It's probably the biggest response to anything on a ballot I've seen at this Chamber of Commerce."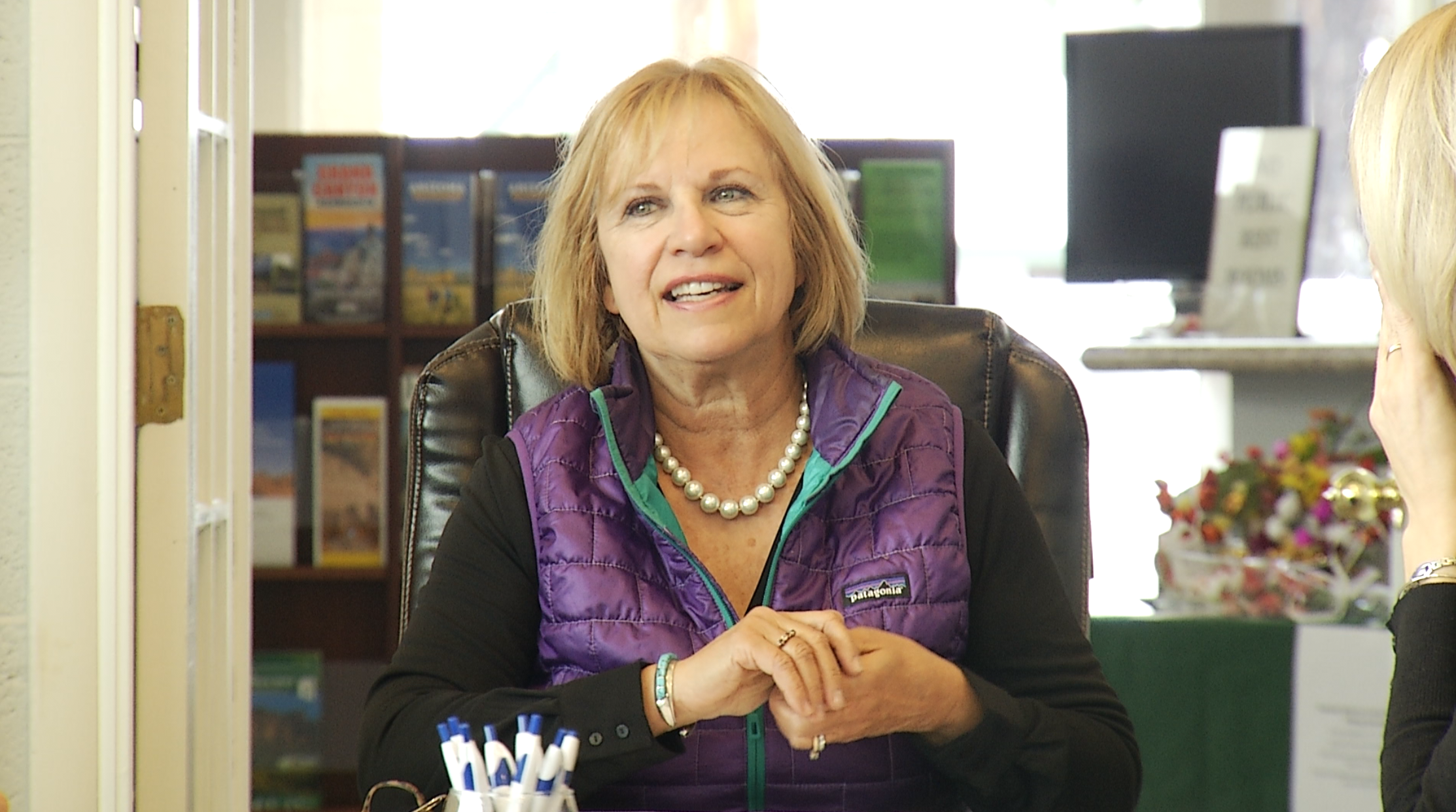 Julie Pastrick is the CEO of the Greater Flagstaff Chamber of Commerce, which opposed Proposition 414.

AZPM
In that same 2016 election, Arizona voters passed a measure to hike the state minimum wage to $12 an hour by 2020. That law had some other pro-worker requirements as well.
"It's almost like a double effect. Because the state wage also included paid time off," said Pastrick.
Also, the Flagstaff law mandated that its minimum wage be $2 an hour higher than the state wage, which increased to $10 an hour last summer.
"So we were looking at our small businesses having to go from $8.05 an hour to $12 an hour in six months," said Mayor Coral Evans.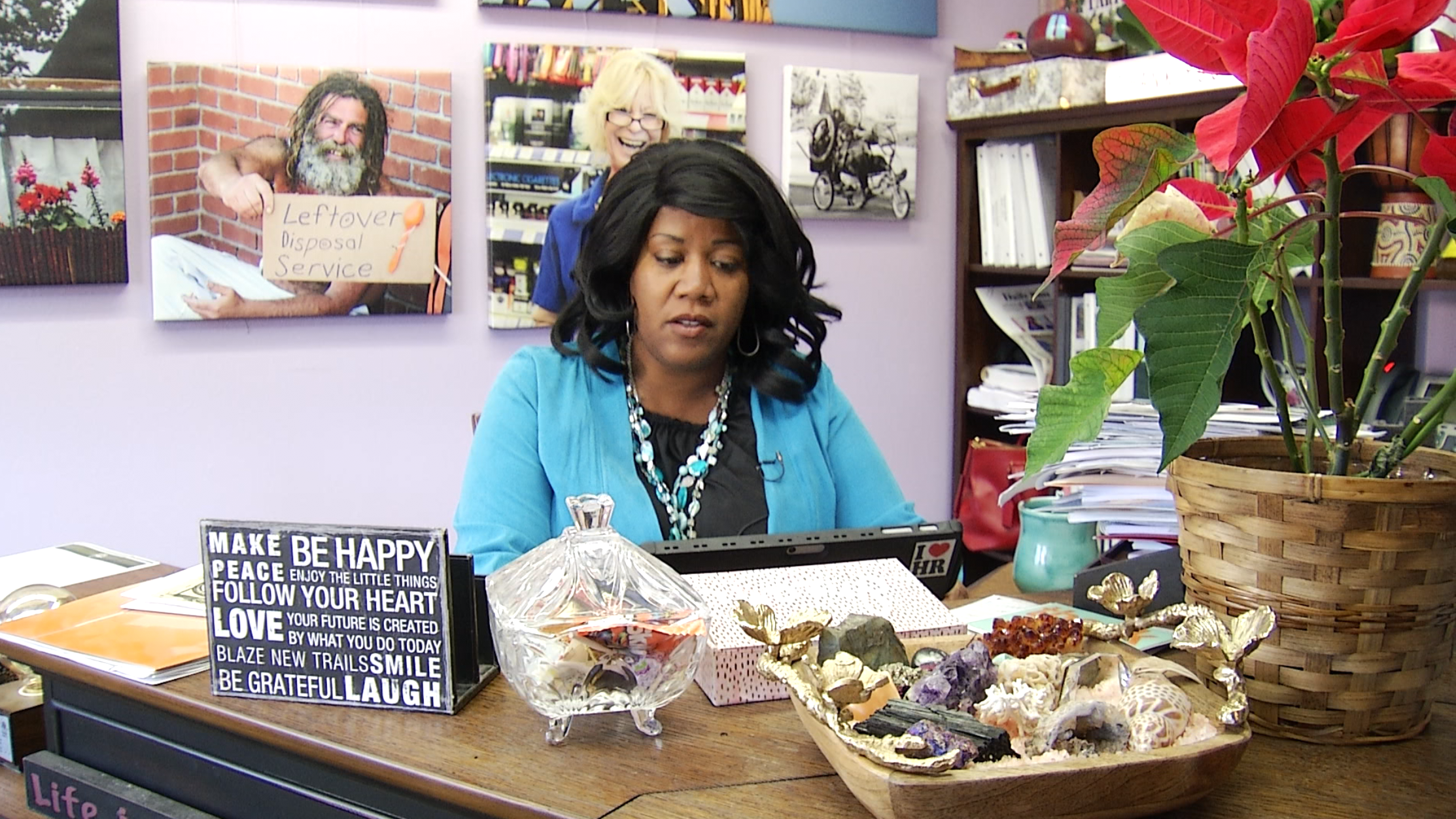 Flagstaff Mayor Coral Evans in her City Hall office.

AZPM
The City Council stepped in last year to tweak the law. They removed the mandate that Flagstaff's minimum wage be $2 an hour higher than Arizona's, and also slowed down implementation of the wage increases.
State law requires that any time an elected body makes changes to a voter-approved law, it has to further the ultimate goal of that law. And since Flagstaff voters clearly indicated they wanted to see wages go up, the City Council ultimately raised the final minimum wage from $15 an hour to $15.50.
"I think for the most part the business community was disappointed that the City Council would approve an extra 50 cents on top of what voters legally approved," said Pastrick. "Not only was there the shock of how to implement the $15 an hour, but then you have a slap on the back and here's 50 cents more that you're going to have to pay."
What impact has raising the minimum wage had on the community? That depends, of course, on whom you're talking to. At the Chamber of Commerce, the picture is bleak.
"We have seen businesses close. We have heard of businesses that have wanted to expand that are not. And, in general, that uncertainty, that, 'I don't know if I can make this work.' A lot of small businesses have told me, 'We've lost all our balance now.'"
And going forward, Pastrick believes things will get even worse.
"I've been in rooms with businesses that are thinking of coming here, and you might as well throw competitiveness out the window. $15.50 is a deal breaker. That won't work. We won't come," she said.
Joe Bader, on the other hand, said businesses will learn how to cope with the changes.
"Flagstaff is a very desirable town," he said. "There's always going to be people that come. And there'll be enough people spending money. New businesses will open as they are right now knowing that the minimum wage will go up."
Paul Moir, who owns Proper, said he's trying to be pragmatic.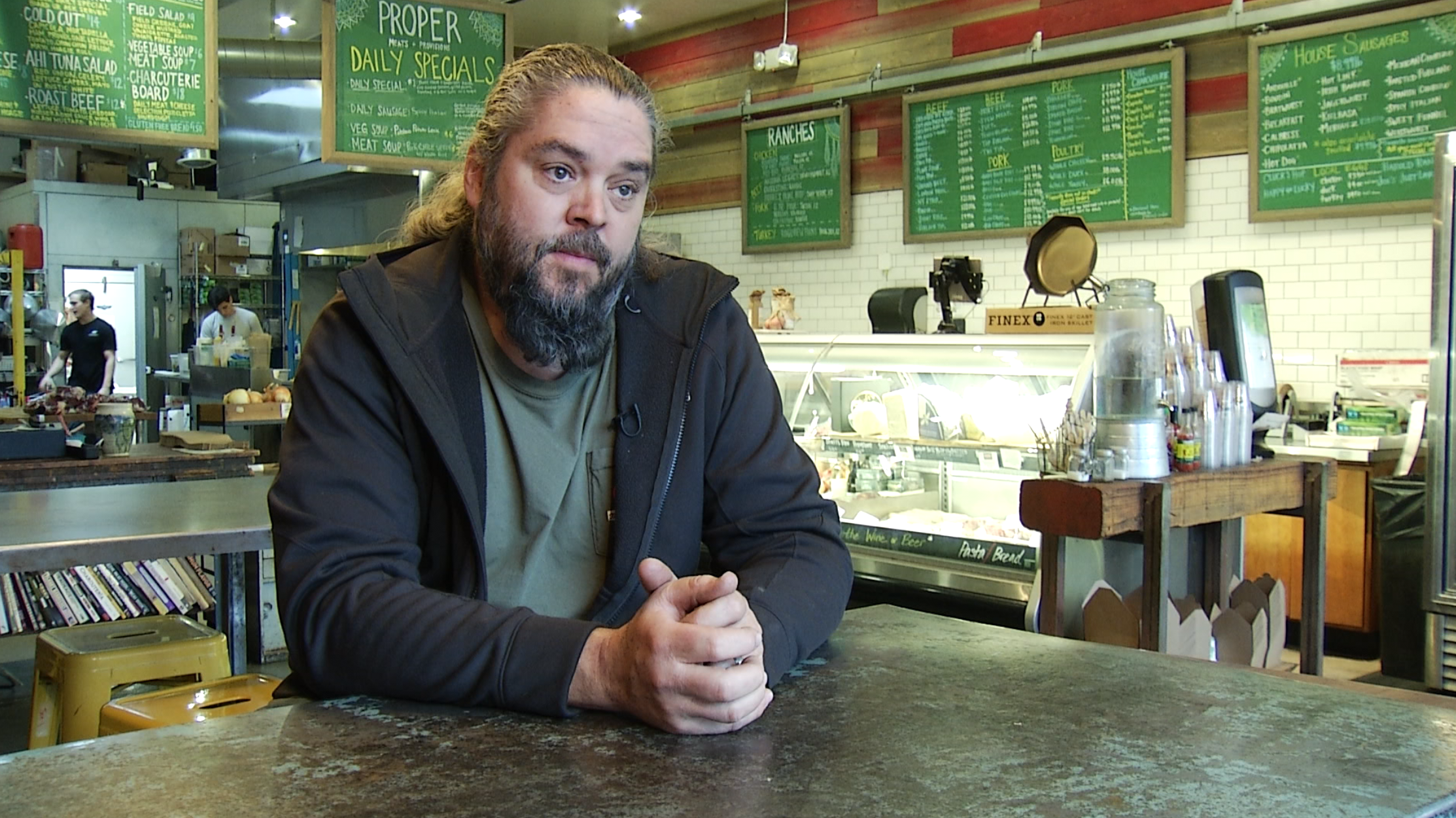 Paul Moir owns Proper Meats + Provisions and a number of other Flagstaff restaurants.

AZPM
"We approach business from a sustainable standpoint. We want our employees to do well and we want the community to do well. But we're going to have to look at every piece of the business and figure out how we're going to adjust," he said. "Prices will inevitably go up."
While he doesn't think the increases mean the city is doomed, he said doubts that raising the minimum wage will deliver all of the expected results.
"The minimum wage is the minimum wage and it's always going to be the minimum wage. So if everything adjusts proportionally, where's the benefit? If groceries and rent and everything has gone up proportionally or even more than that wage increase, I don't know where the benefit is."
While there's no consensus here on what the wage increases will do to the economy, it's clear that the issue has driven a wedge through the town. Businesses say they've been boycotted for coming out on one side or the other of the issue.
"You had a lot of divisiveness," said Mayor Evans. "You're talking about money. You're talking about what people are worth. I'm really hoping that the community can move forward and understand that we are a community and we all have to live here. We need all different types of people in a community."
And as Flagstaff tries to move forward, the issue isn't over yet. The Chamber of Commerce got what it calls the Sustainable Wage Act on this November's ballot. The measure would bring Flagstaff's minimum wage from $15.50 an hour down to $12.50, just 50 cents higher than the state's wage.
"We've heard from numerous employees who've said, 'I didn't really understand what I was voting for and I need my job. I don't need a raise, I need my job,'" said Pastrick.
Bader said he's confident that the measure will be voted down.
"Clearly voters will understand that if the so-called Sustainable Wages Act passes, it will mean a pay cut for workers in Flagstaff."
Again, business owner Paul Moir said he's taking it all in stride.
"We've largely not taken a stand and tried to figure out internally how we're going to adjust for it and work with the laws that get voted in."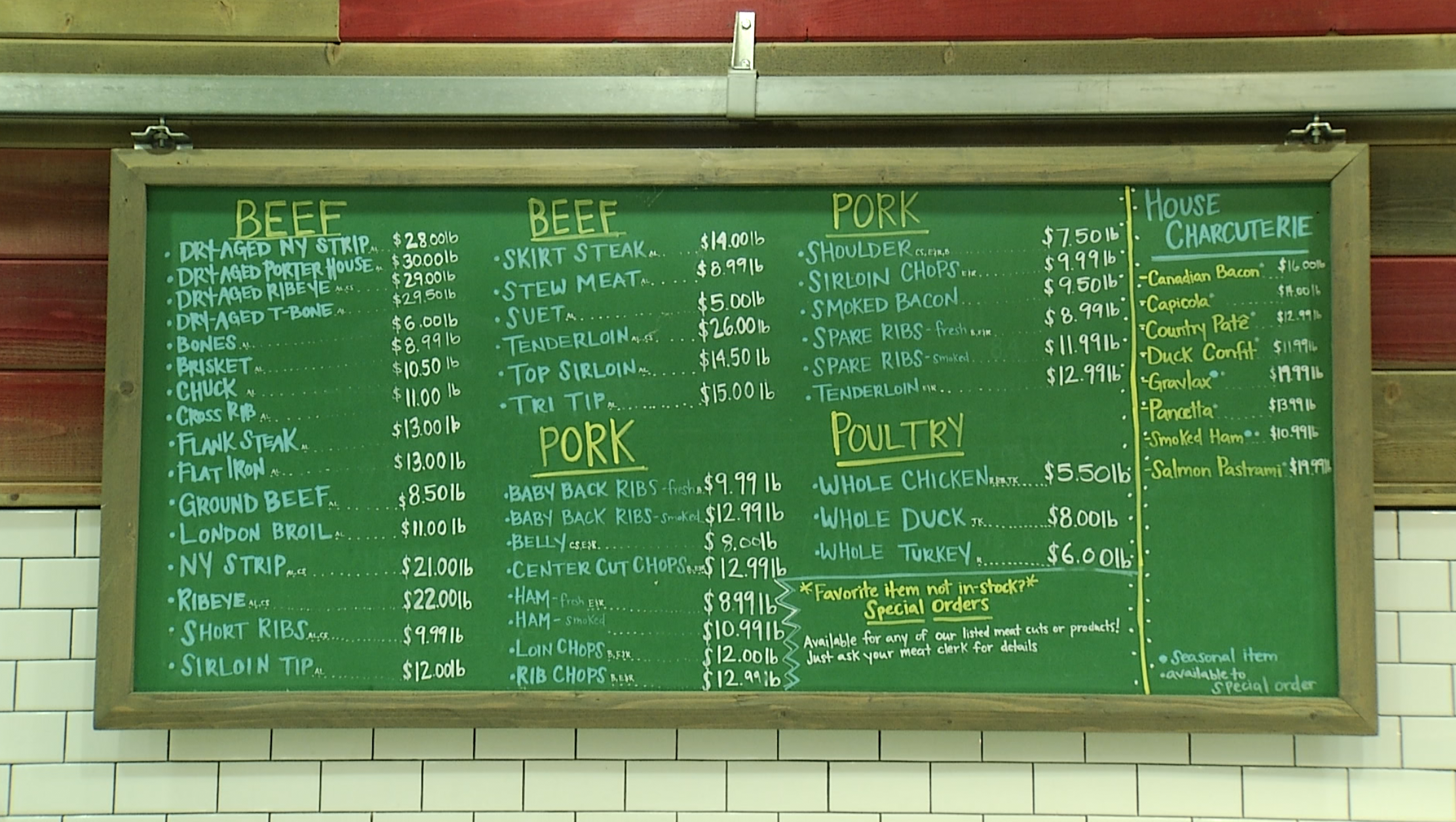 Paul Moir, owner of Proper Meats + Provisions says prices in Flagstaff will inevitably increase to compensate for the hike in the minimum wage.

AZPM