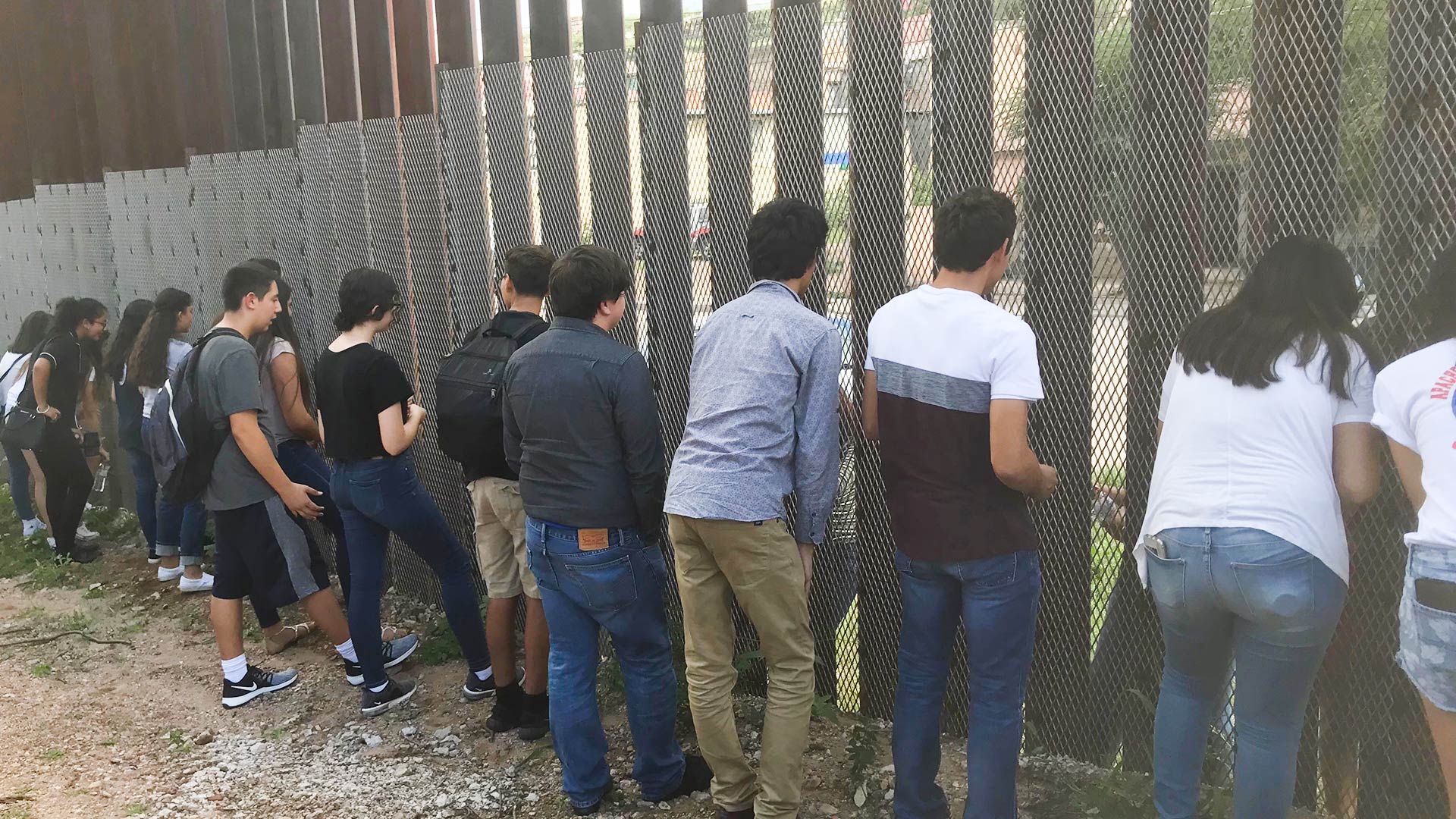 Teens on the Nogales, Arizona, side of the border fence get to know young people on the Mexican side for a project called "Beyond the Wall," Aug. 25, 2018.
Nancy Montoya, AZPM
Is there a crisis of listening in our country? The founders of a four-month project say when it comes to the U.S.-Mexico Border, there is, and that, they believe teenagers from both sides of the border in Nogales can help non-border communities better understand what it is like to live on the border.
At the Nogales border this weekend, a four-month project was launched with teenagers from both sides of the line.

Near the Nogales Port of Entry the chatter of teenagers sounds pretty normal — until you realize that between them, stands a 20-foot fence.

For the next four months these teens, 20 on each side, are committed to talking and listening and communicating about their lives on the border.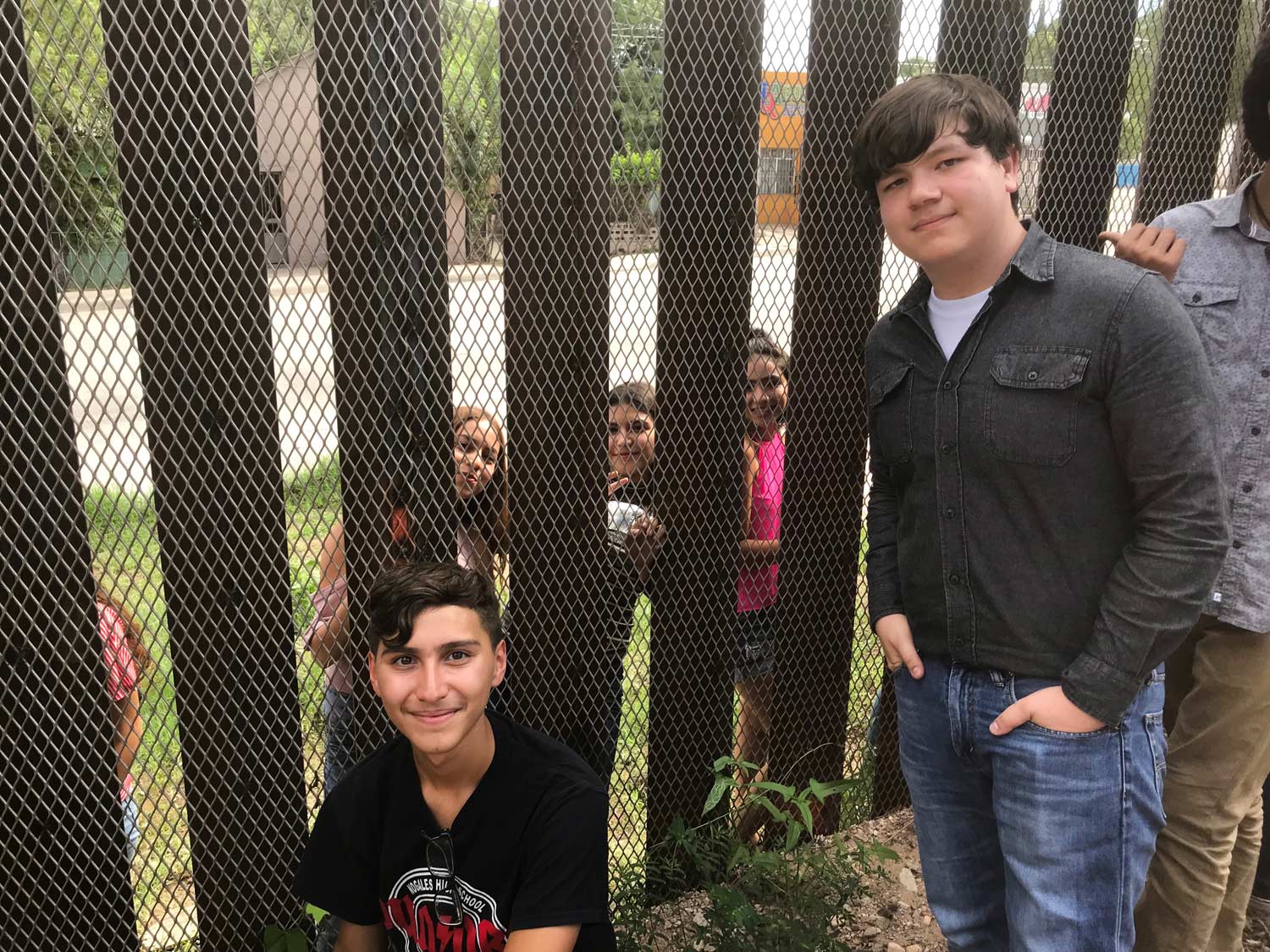 VIEW LARGER Carlos Alvarez, left, and Jason Canizales, in Nogales, Arizona, are participating in a four-month project called "Beyond the Wall" to get to know and write about the teens they meet through the fence in Mexico.

Nancy Montoya, AZPM
Jason Canizales,17, from the Arizona side says many don't understand that "Ambos" Nogales means the two Nogales are connected.

"As a teenager I feel that walls are not useful. It separates us and I think it is really unfair not to have our communities together, even though we are one," says Canizales.
Jess Kauffman, the co-director of the project, says the goal is to reach non-border communities.
"To promote local stories about folks who live in border zones and try to get them shared with the world," says Kauffman.

On the Mexican side 20 high school teenagers have also agreed to be part of the project. Kevin Jung and Milagro Esmeralda say they want to be part of a program that lets them meet new friends on the U.S. side, but they also want to talk about how Donald Trump's immigration policies are hurting young people in Mexico.
"It effects us as Mexicans," says Esmeralda, "because it feels like the door is closing."
Beyond the Wall is part of a nonprofit group that plans to take the stories and distribute them around the world through a website and the media. The goal is to understand more about the border – not from politicians, but from young people who live there.

The website is: https://www.puppetsattheborder.com