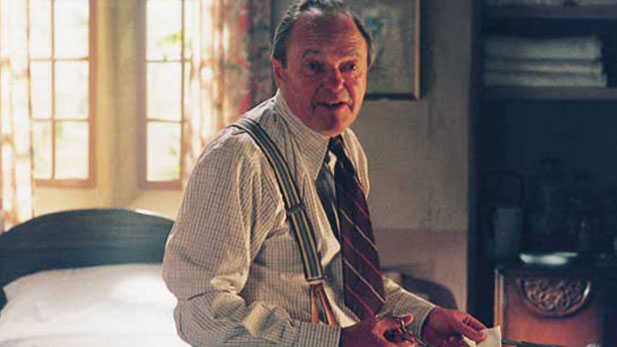 James Bolam as Arthur Gilder in "Born and Bred" (PHOTO: BBC)
Arthur Gilder is ready to hand over the reins of his doctor's practice to his son, Tom. But this is the 1950s, and when Tom moves his wife and children to the Lancashire village of Ormston from the hustle and bustle of Manchester, he also brings with him a sense of dynamism and change which Arthur doesn't embrace with open arms. Arthur clings to his old-fashioned, tried and tested ways whereas Tom is determined that the hospital should adapt or die. And to complicate matters further, Tom's old flame Linda is very, very pleased to see him despite the fact that she is about to marry his best friend.
Born and Bred, Sunday at 7 p.m. on PBS 6.