azpm
The thousands of unaccompanied minors apprehended while trying to cross into the United States illegally in recent weeks have an uncertain future on U.S. soil.
The children are not covered by Deferred Action for Childhood Arrivals, a program that allows certain undocumented youths to work and stay in the country for at least two years.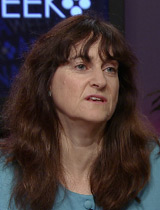 Lynn Marcus, co-director of the Immigration Law Clinic at the UA's James E. Rogers College of Law.

AZPM Staff
There are options that could allow them to remain in the U.S., such as special visas or asylum, but these are difficult to obtain because most children don't get legal representation, said Lynn Marcus, co-director of the Immigration Law Clinic at the University of Arizona's James E. Rogers College of Law.
Marcus said children in immigration proceedings could apply for political asylum, a special immigrant juvenile visa, a victims of human trafficking visa or a special visa for victims of crime in the U.S.
But many of those require going to a court outside immigration or applying with an agency other than the Department of Homeland Security. These steps are very difficult to take on without a lawyer, she said.
"Children for years in immigration proceedings have been treated like miniature adults," Marcus said on Friday's broadcast of Arizona Week. "There have been very few special proceedings for them. Many do qualify for asylum or special immigrant youth visas, but they need attorneys to help them navigate that."
Public and private programs have arisen, which have taken on the responsibility of representing many of these immigrant children for free. Marcus said more than half go unrepresented, which means most do not learn about the options they have to stay in the U.S.
An estimated 40,000 migrants under the age of 18 have been caught, mostly in the Rio Grande Valley region of Texas, since October. The numbers have been so overwhelming that DHS began transporting groups of them to Arizona and other states in the past few weeks.
An emergency, temporary shelter was opened last weekend in a U.S. Border Patrol compound in Nogales, equipped with food, clothing, beds and medicine for 1,000 children, who mostly originate from Guatemala, El Salvador and Honduras.
The number of Central American kids coming to the U.S. alone has increased by 90 percent in the last year, DHS data says. Since 2011, the figures have doubled annually, and the number of apprehensions is anticipated to reach 60,000 by next year, DHS said.
It has been known that the violence and poverty that many of these children endure in their native countries have caused them to trek north. For others, it's a matter of reuniting with their parents or a family member living in the U.S.
Escaping violence could qualify them for asylum, but Marcus said it is an area of the law with many hurdles.
"The Board of Immigration Appeals has been interpreting (asylum) very strictly ... a case that came down in 2008 and another one that came down this year ... said even if a child shows he was beaten by gangs and has to flee for his life and will be killed by gangs if he goes back, that is not enough to win political asylum," she said.
She said recommendations are being made to rule based on the best interest of the child, which often doesn't involve being deported.
"The most important thing is to make sure that they are in safe and humane conditions ... that they get access to their rights," Marcus said.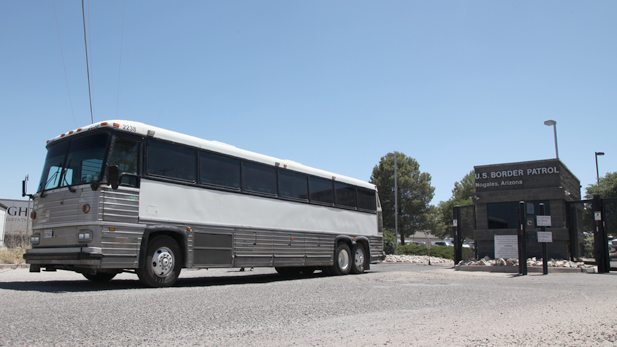 Children and teens who were caught illegally crossing into Texas leave a shelter in Nogales.

Fernanda Echavarri, AZPM