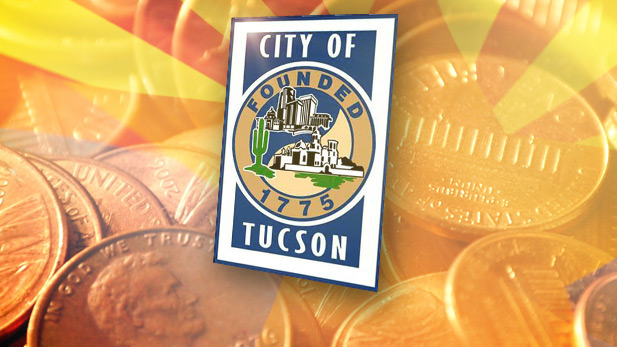 (PHOTO: AZPM Staff)
Listen:
University of Arizona Economist George Hammond thinks Tucson's economy is on the right track.
In his mid-year economic update Wednesday, Hammond said he sees Tucson outpacing national economic growth by 2017.
Among the reasons he cited in the forecast is a reduction in what he calls "federal fiscal drag," or the reduction in spending by the U.S. government in recent years.
"During 2013-2014, we've been growing much slower– still adding jobs, but at a very slow pace," Hammond said. "I think it's that federal fiscal drag, partly driven by the sequester as well as other budget cuts that have really contributed to that."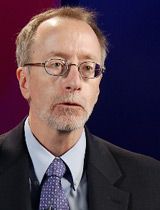 George Hammond, director and research professor at the University of Arizona's Eller College of Management. (PHOTO: AZPM Staff)
Hammond also cited a renewal in population growth and people relocating to the Tucson area.
"I think that people like Arizona, it's still a really popular migration destination," he said. "The problem is people are not moving much of anywhere these days, really, across the nation."
And being a desirable location will help draw people to Tucson as relocating becomes a viable option again.
"As house prices continue to rise, we'll see fewer households underwater on their mortgages, and that will make them more mobile," Hammond said.
That could allow people to begin moving around the country in greater numbers.
"The addition of more residents will boost housing and related sectors, which have lagged since the end of the recession," he said.
But there are some factors that could continue to hinder the state.
As the dollar grows stronger against the Mexican peso, U.S. goods become more expensive. That could lead to a drop in exports to the state's largest trade partner.
Hammond said he also expects a continuing lack of wage growth.
"There's a lot more slack in the labor market than there was before the great recession," he said.
Tucson's unemployment rate for 2014 was 6.9 percent. But if those who have quit looking for jobs and those who are working part-time but would like full-time jobs, the rate jumps to 14.7 percent, Hammond said.
That number is nearly double what it was before the recession.
"There's a lot of people who are looking for employment," Hammond said. "That's putting downward pressure on wages."
The number of people looking for jobs could drop in coming years though. Tucson saw job growth of 0.5 percent last year. That number is forecast to reach 0.9 percent this year, and 1.4 percent in 2016.