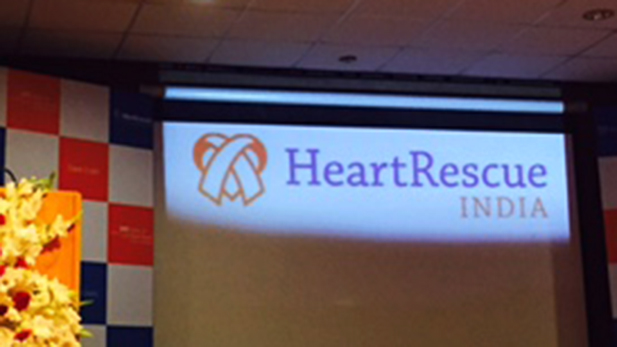 Listen:
Heart disease kills four people every minute in India, and many of these deaths are preventable, said UA Professor of Emergency Medicine Ben Bobrow.
Emergency medical systems are new in India, and there's an added challenge.
Streets in many of the country's densely populated cities are choked with traffic, which prevents ambulances and medical professionals from reaching people as they're suffering from heart attacks.
The UA's Emergency Medicine Research Center, in collaboration with the University of Illinois, Chicago, the M.S. Ramaiah Medical College, M.S. Ramaiah Memorial Hospital, MSR Advanced Learning Centre and Medtronic, have launched Heart Rescue to improve access to life-saving care for people having heart attacks or cardiac arrest.
"We're going to be working with a network of seven hospitals," Bobrow said. "Each hospital will have will have first responders that go out and try to reach people in their homes and wherever they are outside of the hospital and they will be specially trained and do life saving treatment."
Those first responders won't use ambulances, but will have medical motor scooters that can weave quickly through traffic jams.
"That'll make it possible for first responders to actually get to people and initiate life-saving treatment far earlier than what happens right now," Bobrow said.
Heart Rescue also has public awareness component. Bobrow said the signs of heart attack aren't widely known in India and there's no emergency response number like 911 to call.
"We're actually establishing a unique emergency response number that will go to a dispatcher in this network of hospitals and they will give the caller specific instructions on what to do as the first responder is en route," said Bobrow.
And that, he said, has the potential to save many lives.