Listen:
Tucsonans had mostly positive comments at Wednesday night's Arizona Department of Transportation meeting on a proposal for passenger rail service connecting Phoenix and Tucson.
Speakers from both sides of the political aisle, environmental groups, business owners and citizens spoke in favor of the project.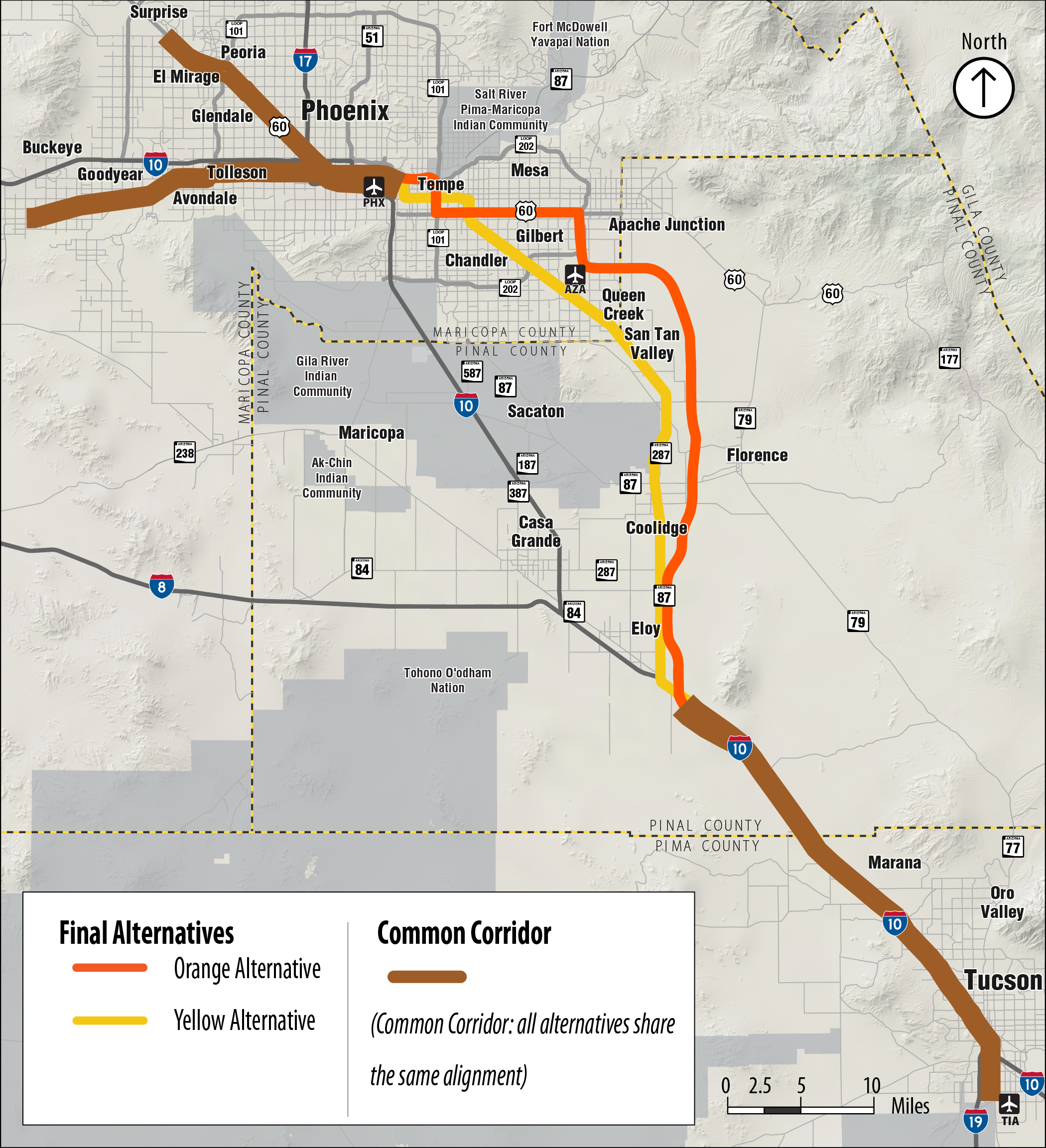 VIEW LARGER Two options considered for Tucson-Phoenix passenger rail service. Both take the same route out of Tucson.

ADOT
"ADOT has done a lot improving I-10, making it so very safe," said Jay Van Echo, owner of Sir Echo Farms. "But I sure would like to take my laptop out or my cell phone out and do some work as I'm traveling from Tucson to Phoenix."
Echo said he has made the drive routinely for 20 years to visit his Phoenix office.
Some said the route's proposed terminus in downtown Tucson should be changed, making it Tucson International Airport.
ADOT has narrowed its options to two rail routes or a no build alternative.
The routes would follow Interstate 10 out of Tucson, turning north east of Eloy. Both head east of the Gila River Indian Reservation, pass near Phoenix-Mesa Gateway Airport and through the eastern Phoenix suburb of Gilbert.
The train would travel as fast as 125 mph, and would go from downtown Tucson to Phoenix Sky Harbor International Airport in 80 minutes.
Estimated costs for the project range from $4.5 billion to $7.6 billion, but no funding sources and no timetable have been put forth.