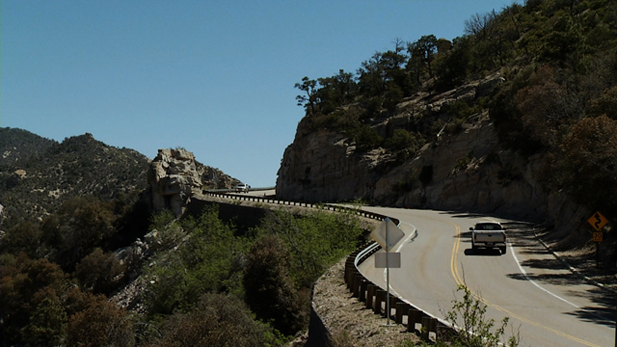 Visitors travel up and down Mt. Lemmon highway which leads to the top of this popular "sky island", one of many in Southern Arizona.

AZPM
Listen:
The road up Mount Lemmon weaves through four distinct habitats, from Tucson's desert up through grasslands, woodlands and finally to the forests at the top.
In terms of ecosystem and climate, it's like driving from Mexico to Canada in one hour.
The University of Arizona's College of Science released a smartphone app aimed to help users to not just make the journey, but understand the science behind the sights they're seeing, said the the UA's Shipherd Reed.
"Taking the Mount Lemmon Science Tour driving up the road, it really transforms that drive into a journey of discovery," Reed said.
The tour explores different fields of science and explains how natural systems and cycles are woven together to sustain life on Earth.
Reed said he hopes the app will help give people "a deeper appreciation for what an amazing place this is."
It's scored with music by Calexico and is narrated by lead singer Joey Burns.
The Mt. Lemmon Science Tour app is free and available for download in the Apple and Android app stores.