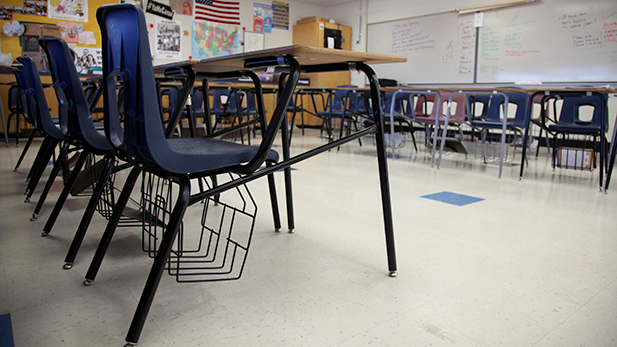 Fernanda Echavarri, AZPM
Most Arizonans would rather dig into their own pockets than see education funding cut, a poll released this week reported.
The survey, from the Morrison Institute for Public Policy and the Walter Cronkite School of Journalism and Mass Communication at Arizona State University, showed almost 66 percent of respondents said they would pay higher state taxes to improve public schools.
Support was strongest among Democrats, with 84 percent saying they woulds support higher taxes to fund education. About 43 percent of Republicans agreed they would increase their taxes to give more money to public schools.
The results were based on telephone interviews with about 900 registered voters in October.
Fifty-six percent of respondents said they supported Gov. Doug Ducey's plan to take more money from the State Land Trust Fund to settle an education funding lawsuit. That will be tested May 17 when the issue is decided in a special election.