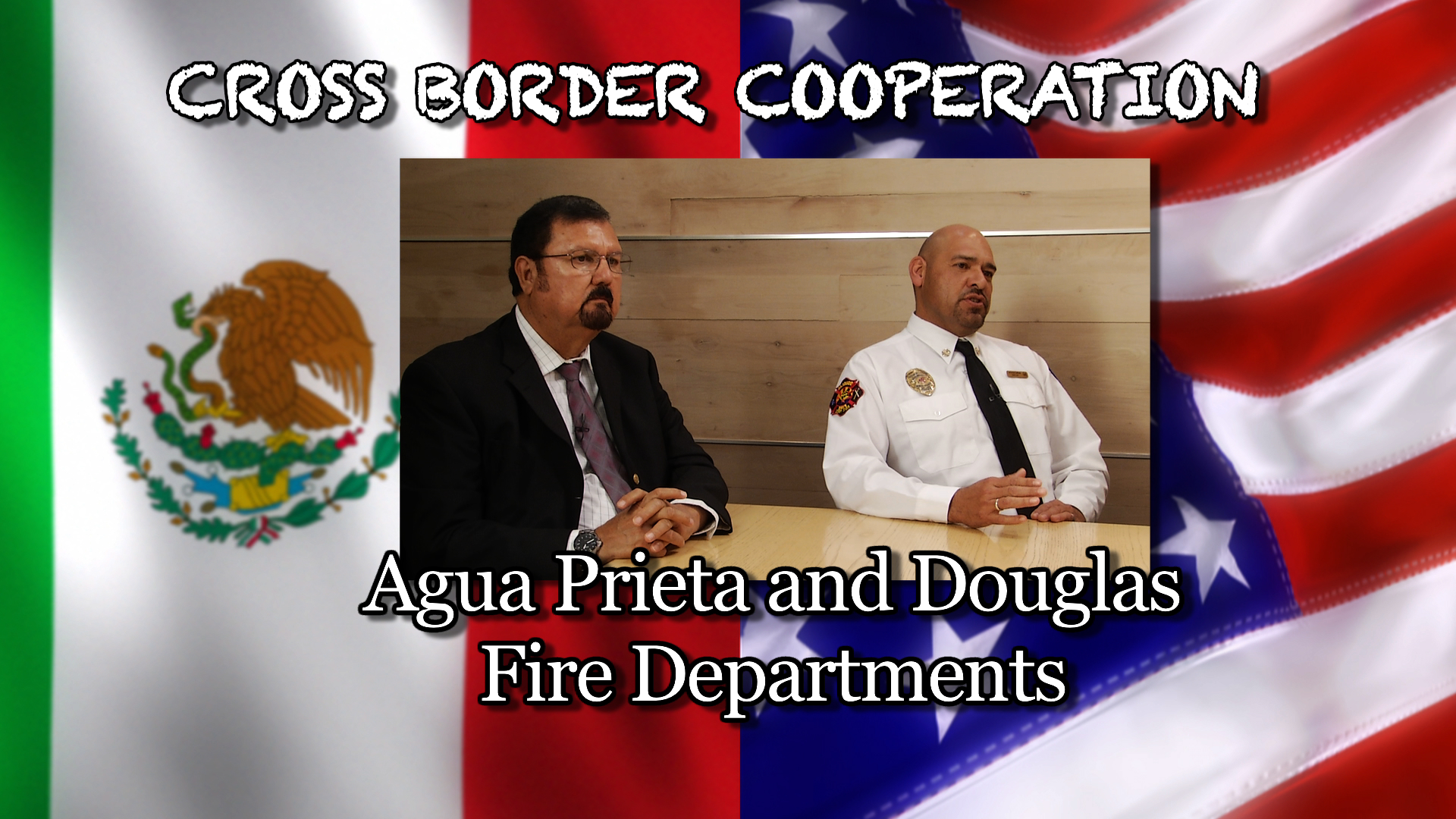 Nancy Montoya, AZPM
Listen:
The need to combat fires in southeast Arizona created a relationship between the fire departments of Douglas, Ariz. and Agua Pieta, Sonora.
"We don't see two countries. We see a region," said Mario Novoa, the fire chief of the City of Douglas.
His counterpart in Agua Prieta is Carlos Arena.
"Las ciudades hermanas han trabajado juntos," Arena said. The sister cities have always worked together.
For example, last month, when a major tire fire sent dangerous bellows of black smoke from Agua Prieta into Douglas, the Douglas firefighters crossed to help.
When a huge fire in Douglas was about to take an entire city block?
"We got a call from our Mexican counterparts and they said 'do you need us? We're ready, we're willing and we're able,'" Novoa said.
Novoa maintains that cooperation along the border is not based on the direction political winds blow. It is based on decades of trust.

"I have not been to one border city in Arizona, that did not have good relations with the city across."