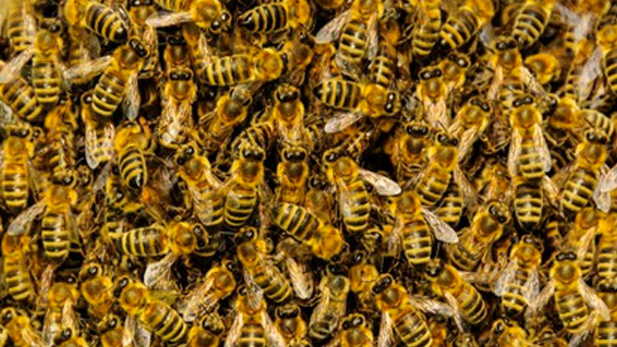 Listen:
Bees are hard at work this time of year, collecting pollen from the eruptions of blossoms almost everywhere.
Spring is also when 911 gets flooded with calls about bee swarms, said Barrett Baker, Tucson Fire Department's public information officer.
"The majority of times those bee swarms end up moving away and there's almost no issue," Baker said. "But without fail, unfortunately, we will see several times where a swarm attacks somebody or an animal and that ends up obviously with the worst case scenario."
Baker said the best thing to do is if you see a bunch of bees, go inside. They will probably move on within a couple of hours.
"And if you notice more of a permanent setup, and it's on your private property, that's when you'd want to get a bee removal specialist out there," he said.
Or in the worst case scenario if you are out and bees start to attack, Baker said there is one thing to do: "That's the time to do your Forrest Gump impersonation and you're going to run and you're going to keep running."
If you do call 911, Baker said, the Fire Department will usually just put up some emergency tape to keep people away from the area, or if the bees are too aggressive, firefighters will kill them with what he called a foaming agent.