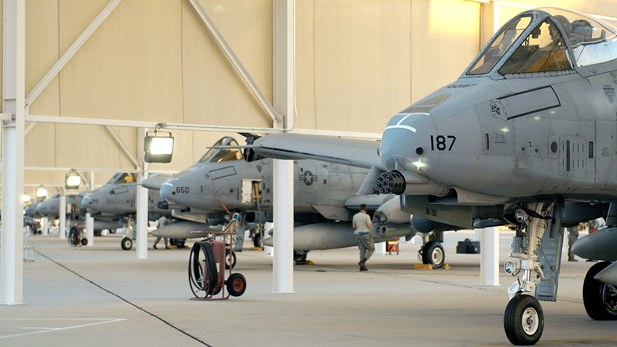 A-10s from the 354th Fighter Squadron at Tucson's Davis-Monthan Air Force Base.

Davis-Monthan Air Force Base
Davis-Monthan Air Force base's operations, combined with military retirees living in the Tucson area, contribute $1.51 billion and 4,500 jobs to the economy, the annual Air Force analysis reports.
That represented about 5 percent of Pima County's $30 billion GDP in 2015, the year of the analysis.
The analysis includes personnel assigned or employed at the base, construction spending and an estimated number and dollar value of indirect jobs created by D-M's presence.
Davis Monthan had 7,541 active duty, reserve and Air National Guard personnel in fiscal 2015 and 3,076 civilian workers, the analysis said. Three-quarters of the air base's military personnel live off base, it said.
Read the D-M economic analysis here

View at Google Docs

|

Download File