Listen:
University of Arizona researchers are leading an effort to identify the genetics of diseases such as cancer, Alzheimer's disease and diabetes. The findings could lead to new drugs used in treatment.
Precision, or personalized medicine, is the latest buzzword in disease research and treatment. It's even a White House initiative.
Medical researchers from UA, the University of Pennsylvania and Vanderbilt University crunched large sets of genetic data from medical patients and discovered while each person's DNA is unique, there are similar biological properties. That information can help them understand how a disease originates.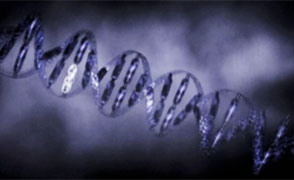 Genographic Project dna
"We all experience diseases a bit differently," Yves Lussier, M.D., of the UA College of Medicine said. "Not only do we have different environments, we don't exactly live in the same homes, eat the same thing, are exposed to the same medication, but in addition to that, we really don't all have the same blueprint."
Understanding the biological backgrounds that make people susceptible to the same disease may improve how it is addressed. Medical practitioners can treat patients' disease with drugs already approved for other diagnoses, Lussier said.
"There are opportunities to discover new therapies because we may unveil mechanisms that were not previously associated to the disease," he said.
Lussier and his colleagues' work will be presented at an international molecular biology conference in July.
The Arizona Science Desk is a collaboration of public broadcasting entities in the state, including Arizona Public Media.