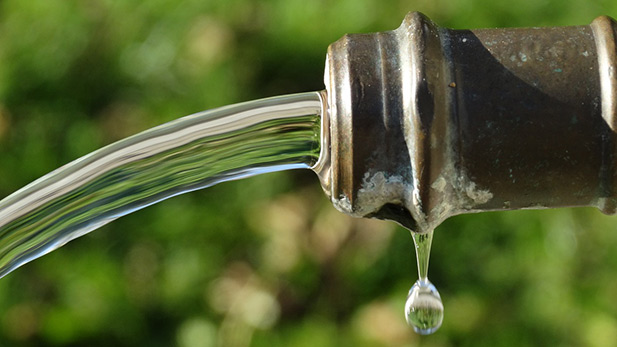 Water pours from a hose.
Tucsonans will pay an average of 8.4 percent more, or $2.50 a month, for water from the city's utility, starting in July, the City Council decided Tuesday.
The council voted 7-0 to approve one of two proposals for water rate increases from the Tucson Water utility. It would bring the average annual residential rate from $29.85 a month to $32.35.
The council also approved increases in fees that support trash collection and recycling, totaling more than $1 a month.
Water rates have risen nearly every year in the last decade despite Tucson residents reducing household water use and the city being recognized as one of the best in the nation at conservation.
Water officials have said that the need to upgrade the water system's aging infrastructure is the driving force behind rate increase requests. Significant water main breaks in the last several years have been pointed to as examples of the need for more money to replace water lines.