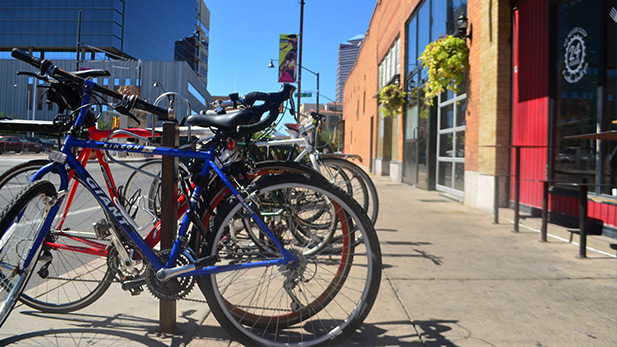 Maria Inés Taracena, AZPM
The city of Tucson has unveiled a draft of its Bicycle Boulevard Master Plan, in a bid to make it easier and safer for residents to ride their bikes.
Bicycle Boulevards are residential streets where infrastructure prioritizes bikes and pedestrians. They are designed to slow down traffic, assist people crossing busy streets, and are often lined with native plants and public art.
The city has a handful already, including the most heavily used bike thoroughfare on Third Street. The plan calls for them to be extended and improved, and identifies 192 miles of future bike boulevards along 64 corridors throughout the city limits.
The estimated cost of the network is just under $31.7 million.
Tucson's Bicycle Boulevard Master Plan Draft is online for public review and comment through Aug. 26.