Nicholas Gerbis, Arizona Science Desk
Scientists have used space-based radar to link wastewater pumping by the fossil fuel industry to earthquakes for the first time, according to Manoochehr Shirzaei of Arizona State University.
For 30 years, scientists have bounced satellite radar signals off the Earth's surface, remotely gauging its millimeter-scale swells, dips and buckles. Now, the same method has spotted ground uplift near high-pressure injection wells during a spate of record quakes that struck Timpson, Texas, in 2012.
The method could have safety implications, too, Shirzaei said.
"This technique may allow us to reveal the regions affected by injection and can be used to study the impact of pressure change on nearby fault systems."
The paper was published in the Sept. 23 issue of Science.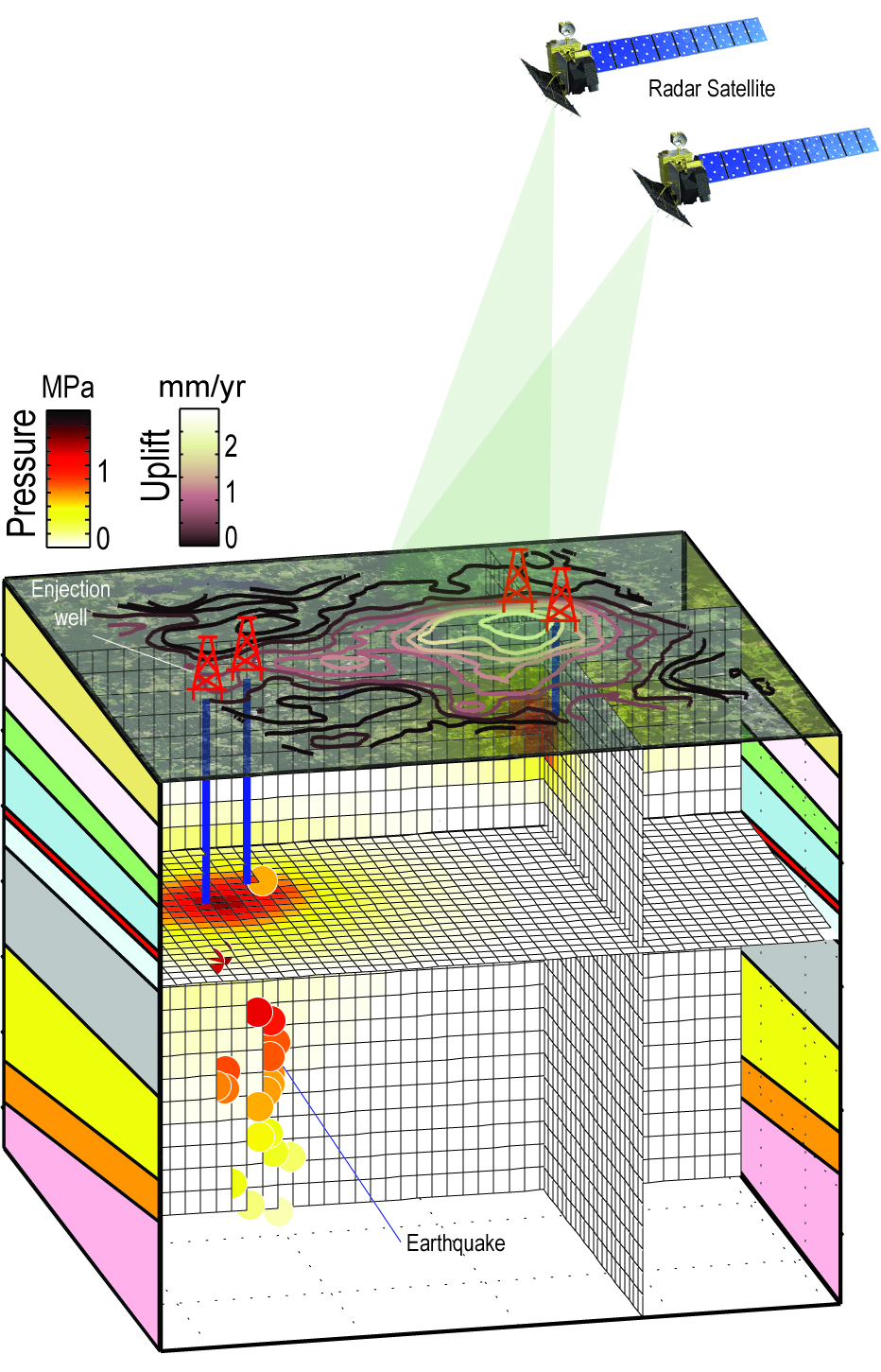 Radar satellites measure surface uplift linked to accumulating pore pressure between 2006-2013.

Courtesy of Manoochehr Shirzaei.