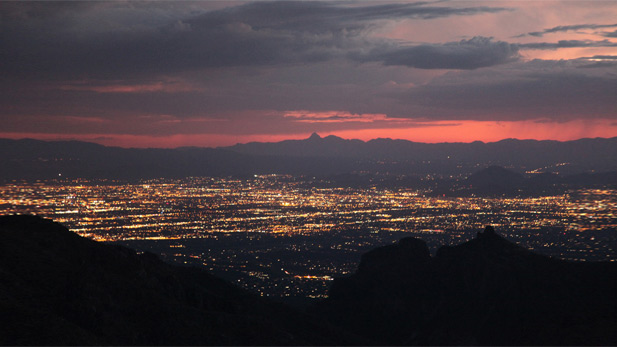 Tucson city lights at dusk

Mark Duggan
An initiative aimed at making Tucson more business friendly is scheduled to be launched Thursday.
The Project Prosperity Task Force is headed by governmental and business leaders, and it will announce a series of what are being called "action steps" to push business in Tucson.
The group formed from a series of meetings in the last 18 months involving business leaders, Mayor Jonathan Rothschild and City Manager Michael Ortega. The Tucson Metro Chamber of Commerce and the Southern Arizona Home Builders Association are among the business partners.
In a news release, the group said it will push for more infill development, improving the city permitting and inspection processes, modernizing the sign code and other steps.
Details on the task force's work are expected at a 10 a.m. Thursday news conference at City Hall.