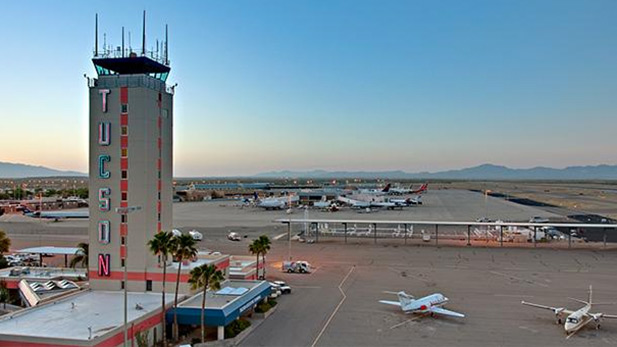 Tucson International Airport.

Tucson International Airport
Tucson's only nonstop flight to New York City will be suspended in May because the passenger loads have been lower than anticipated, airport officials confirmed Monday.
The American Airlines flight, to New York's JFK International Airport with a morning departure and an evening return, began in October with a subsidy guarantee from the Tucson Metro Chamber of Commerce.
The chamber and American Airlines agreed to suspend the flight May 4 and resume it in mid-December to keep the subsidy fund from being depleted, airport officials said.
Passenger demand has grown, but at a slower pace than anticipated, officials said.
When announced, the flight was seen as an important part of Tucson's economic growth, giving the city more direct access to important East Coast business centers.
Tucson business and civic leaders often lament that many travelers make the drive or take a shuttle to Phoenix to take more convenient direct flights from Sky Harbor International Airport.