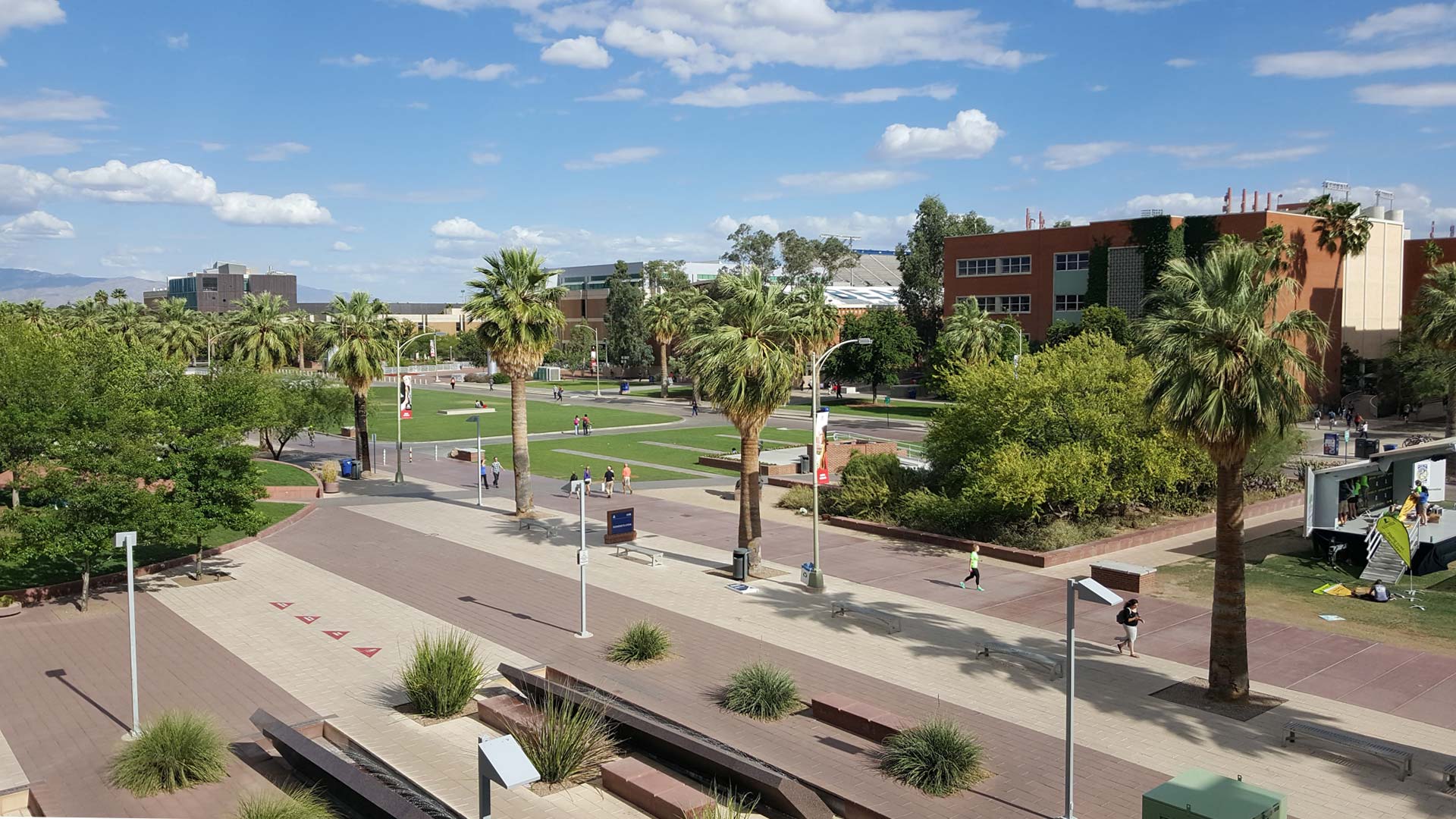 Looking across the mall from the Student Union on the campus of the University of Arizona.
AZPM Staff
A change in administration and a fading discussion of federal support for higher education has left some University of Arizona students wondering about tuition and employment once they get their degrees.
Undergraduate Andrew Hermanski said he feels secure about his tuition because of his scholarship. However, he said, many of his fellow students are not so fortunate.
"I am worried for a lot of other people because their prices are definitely going to go up," Hermanski said.
John Miller said he feels hopeless and that he and his peers are worried about job prospects after graduation.
"Bernie Sanders had it right when he was trying to make tuition-free colleges and everything by actually making the billionaires pay their fair share of taxes," Miller said. "The whole system's just corrupt, so I don't see college as getting any cheaper any time soon."
Miller and others will keep their fingers crossed for better opportunities in the future.