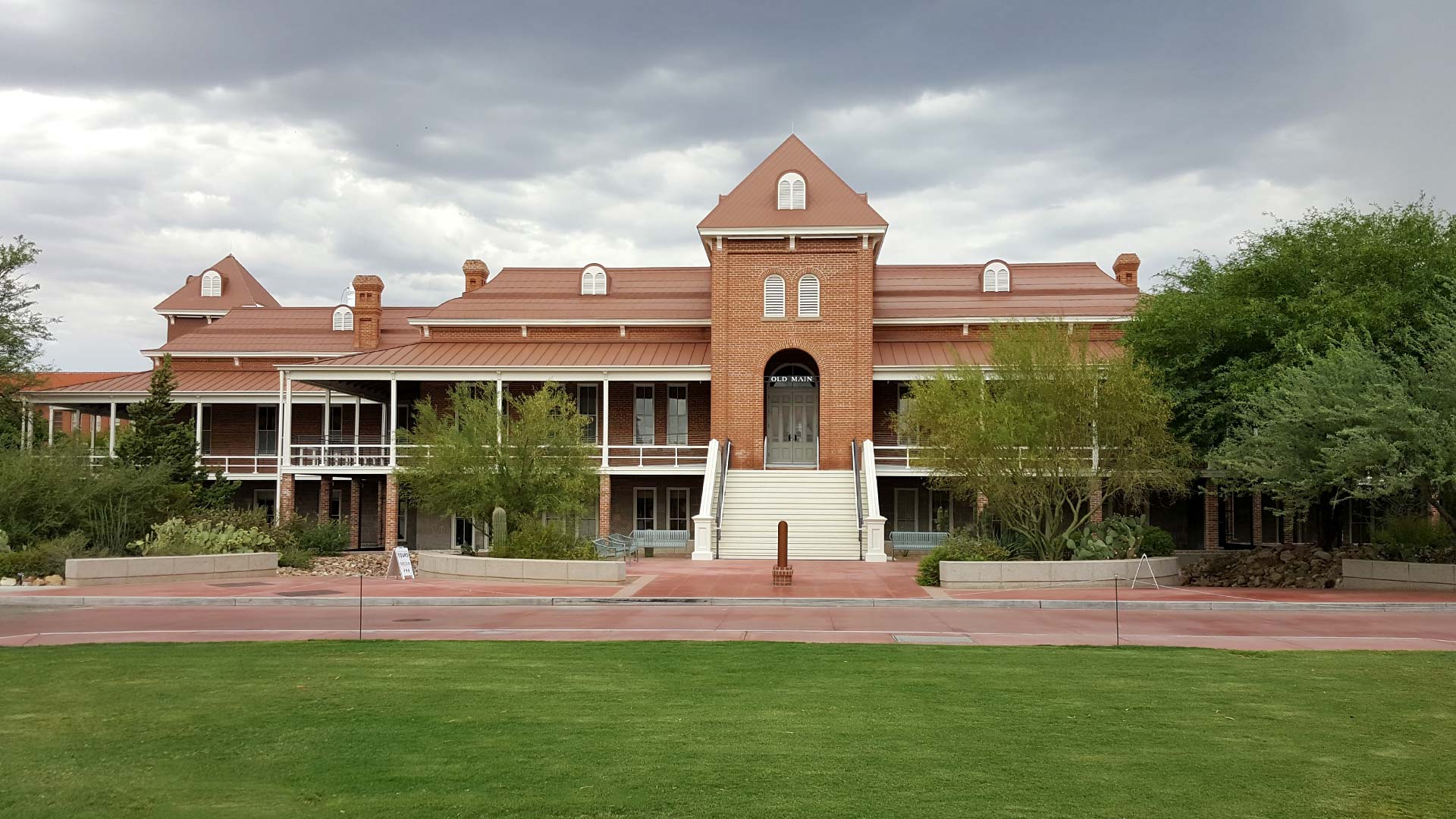 A cloudy sky over Old Main at the University of Arizona.
AZPM Staff
The University of Arizona's James E. Rogers College of Law is hosting a town hall tonight on Trump's executive orders on immigration. Panelists will provide an overview of travel bans and what they mean for students, scholars and refugees.
They will also discuss orders that could affect "Dreamers," sanctuary cities and campuses.
The event runs 5:30 p.m-6:45 p.m. at the College of Law, 1201 E. Speedway Blvd., Room 164.
It's free and open to the public and will be streamed lived on the school's website.
Immigration lawyers will be available after the event for confidential consultations until 9 p.m.
And next Monday, the law school and the school of journalism will present a talk by New York Times Vice President and Deputy Counsel David McCraw.
A former journalist, McCraw is now responsible for litigation at the newspaper. He'll discuss issues journalists faced during the campaign and his concerns about the state of the media in the new administration.
That event takes place Monday, Feb. 13, 12:15-1:15 p.m., 1201 E. Speedway Blvd., Room 164.