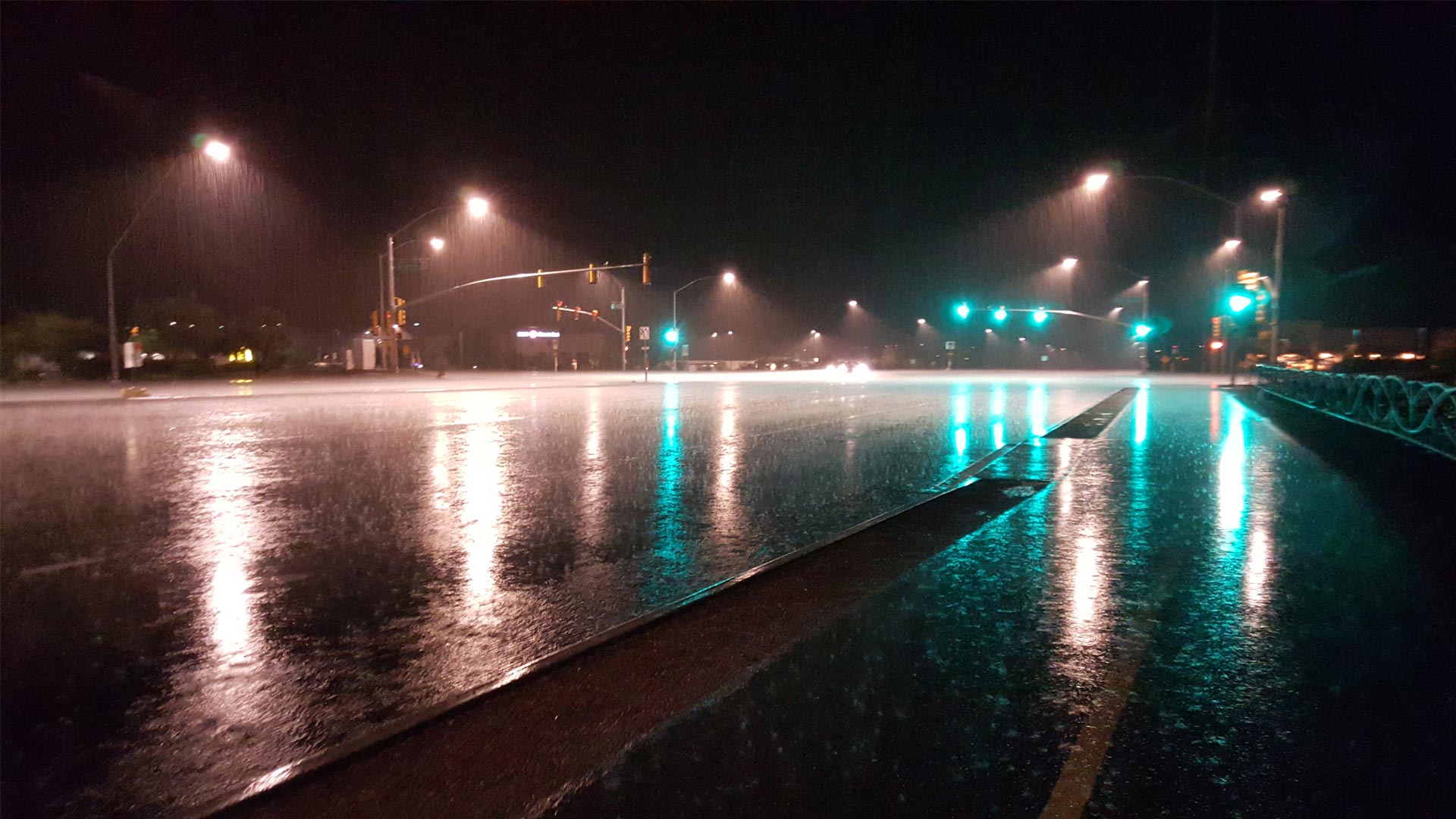 A monsoon downpour floods an intersection on Tucson's east side.
AZPM Staff
Extreme weather events like thunderstorms and flooding happen in Tucson more often than in cities around the western U.S., according to researchers at the University of Arizona.
Those include the metropolitan areas of Austin, Las Vegas, Phoenix, Portland, San Diego and others.
On average, 47 extreme weather events occur in Tucson and Pima County each year, said researchers Laura Bakkensen and Riana Johnson.
Bakkensen said it's important that people not become complacent when it comes to weather warnings
"One thing that can happen is if we're quite used to having flash floods or thunderstorms, we might not think that they're as much of a threat anymore and not protect ourselves as much as we could," she said. "So staying aware and realizing that each individual event can trigger damages and injuries and even fatalities."
Including wildfires, these events cost the region an average $9 million in property damage each year.
She said she recommends three strategies for dealing with weather-related risks: Staying informed, changing behavior to take risks into account and taking out insurance to help reduce the costs associated with these common events.
Read the full study.