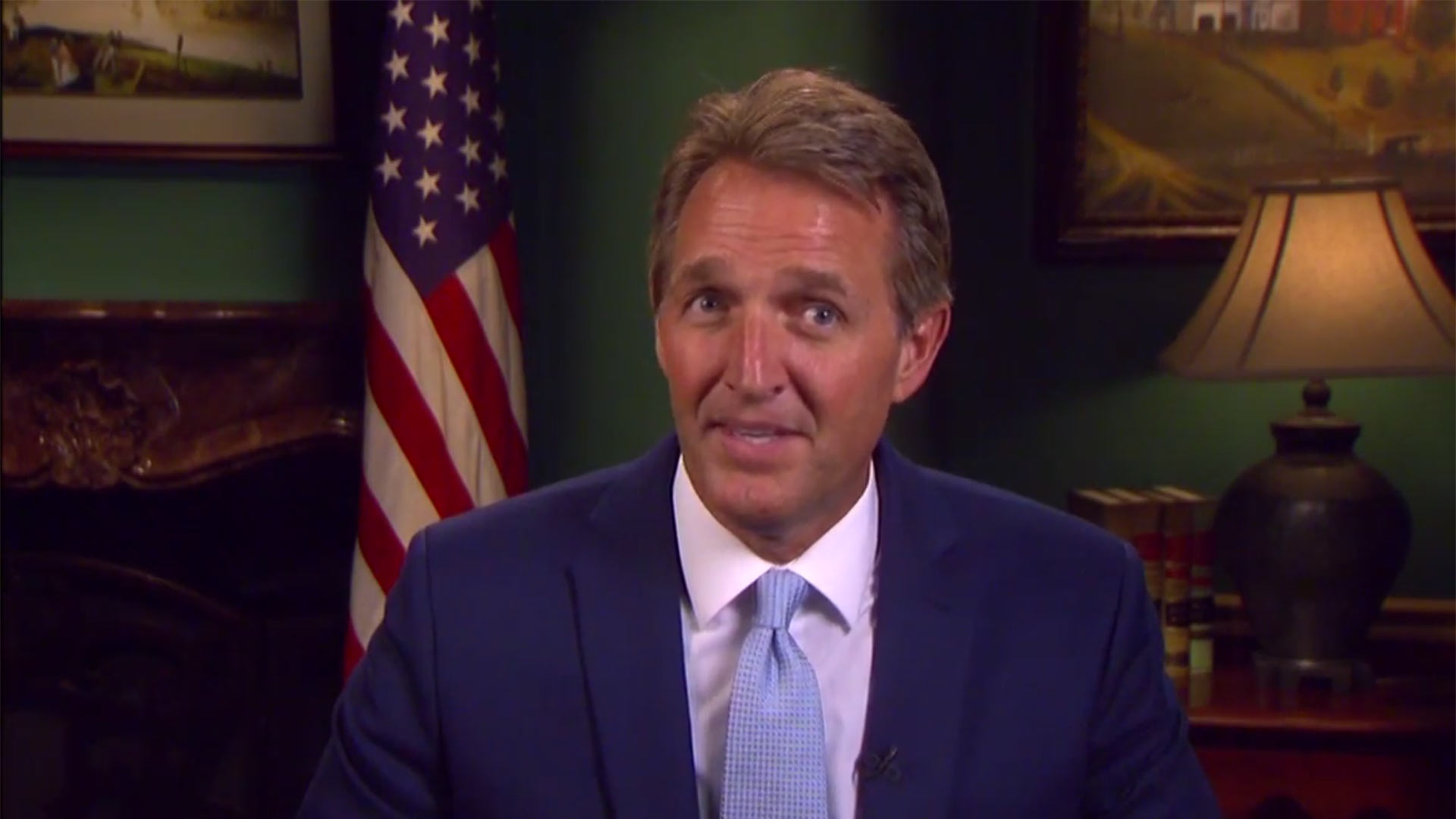 U.S. Sen. Jeff Flake in a YouTube video in which he speaks about NAFTA.
Sen. Jeff Flake via YouTube
Sen. Jeff Flake has launched an initiative to get Arizona businesses to rally around the North America Free Trade Agreement.
He wants people to let the White House know the importance of the trade agreement to the state, he said.
"Trade with Mexico supports about 100,000 jobs in our state. And retailers depend on Mexican shoppers who spend about $8 million, daily, in Arizona," said Flake in a new video.
Flake is asking people to go to his website to tell Washington, D.C., good stories about NAFTA and suggest improvements.
He said he wants to hear from business owners and average citizens.