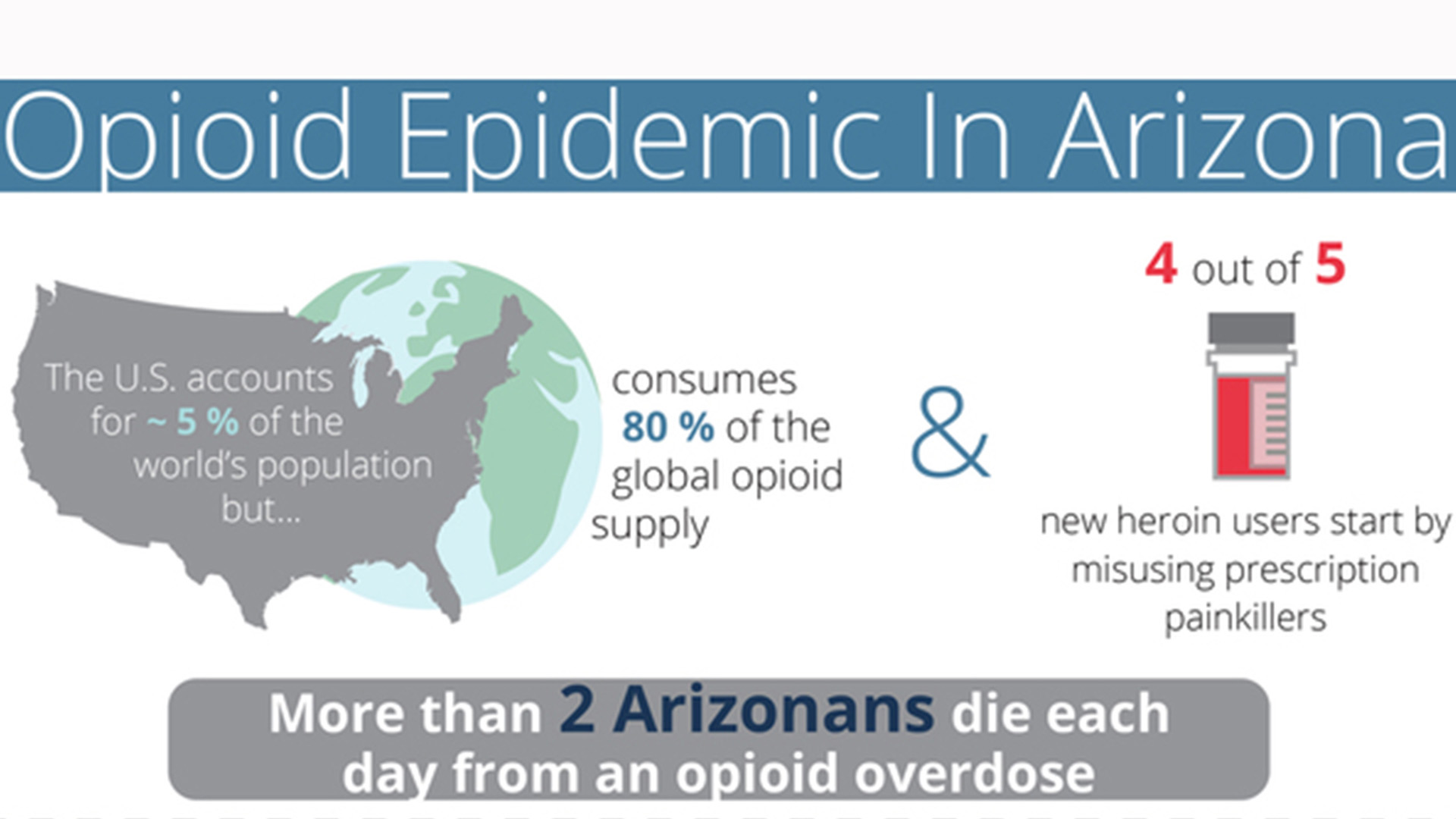 Courtesy of Arizona Department of Health Services
Recent state data reveal spiking numbers of deaths from opioid overdose in Arizona, leading Gov. Doug Ducey to declare a "statewide health emergency."
A total of 790 Arizonans died from opioid overdose last year, a 74 percent increase over the past four years and the highest in a decade, according to the Arizona Department of Health Services.
The governor's statement on Monday said the emergency declaration would allow the state to coordinate different health agencies in the public and private sectors, consolidate resources and develop more accurate data to fight the problem, according to a press release.
"I think it's really important to remember that these are real people and real families behind these numbers," said the department's Sheila Sjolander, noting that four out of five heroin users started by misusing prescription painkillers.
"Certainly, no one intends on becoming addicted to a painkiller and going down that tragic path."
The number of heroin deaths alone has tripled in the state since 2012.
Opioids include heroin, prescription painkillers and synthetic drugs like fentanyl.
Sjolander says people need to understand the dangers of combining opioids with other drugs, including alcohol.
"If you're suffering from chronic pain, we encourage folks to talk to their health care provider about options for treatment that don't involve opioids," said Sjolander. "There are effective treatments out there."
And, she said, people who have a loved one who uses opioids should talk to a doctor about getting a prescription for the overdose reversal drug naloxone.