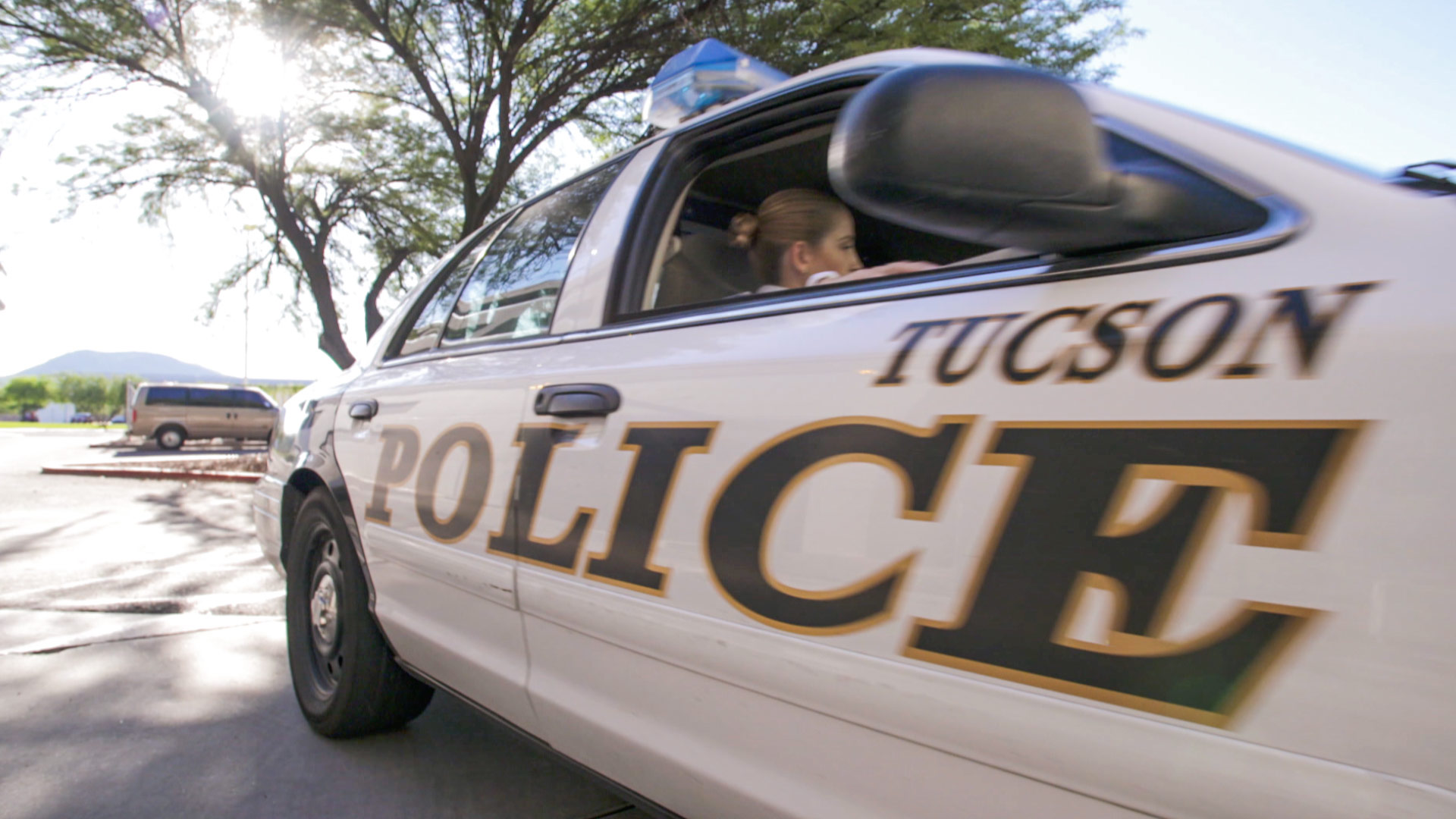 A Tucson Police car.
AZPM Staff
A $220,000 U.S. Department of Education grant allowed the Tucson Unified School District to hire school resource police officers at eight of its high schools in 2014. Now, the city and the school district will decide whether to continue the program.
The district and the Tucson Police Department say the school resource officer (SRO) program benefits participating schools because it bridges a gap between law enforcement and at-risk students.
But federal funding for the grant recently ended, leaving the district to find another way to support the program. The proposed solution is to co-fund the program with the city of Tucson.
Each entity would foot half the bill, at a yearly cost of around $292,000 each. The City Council will vote next Wednesday on whether to fund the program. SRO coordinator, TPD Sgt. Brian Corcoran, said the program is invaluable to TUSD students.
"We're mentors and teachers, first and foremost. But, ultimately, our main job is the law enforcement activity, when it's there," Corcoran said.
Corcoran said TPD assesses the program's success largely based on TUSD student, teacher and staff feedback. He factors in how many hours officers spend teaching, mentoring and working at their assigned school.
"It's hard to quantify exactly what benefit the SROs have made," he said. "From what I've gathered, from the students, is that they definitely have benefitted. Because they tell us. They tell us that they do enjoy having the SRO at the school."
Corcoran said he isn't too worried about the City Council vote. He thinks the city also sees the program's value and will continue to support it.
TUSD already voted to fund the program at its last board meeting on Oct. 24.