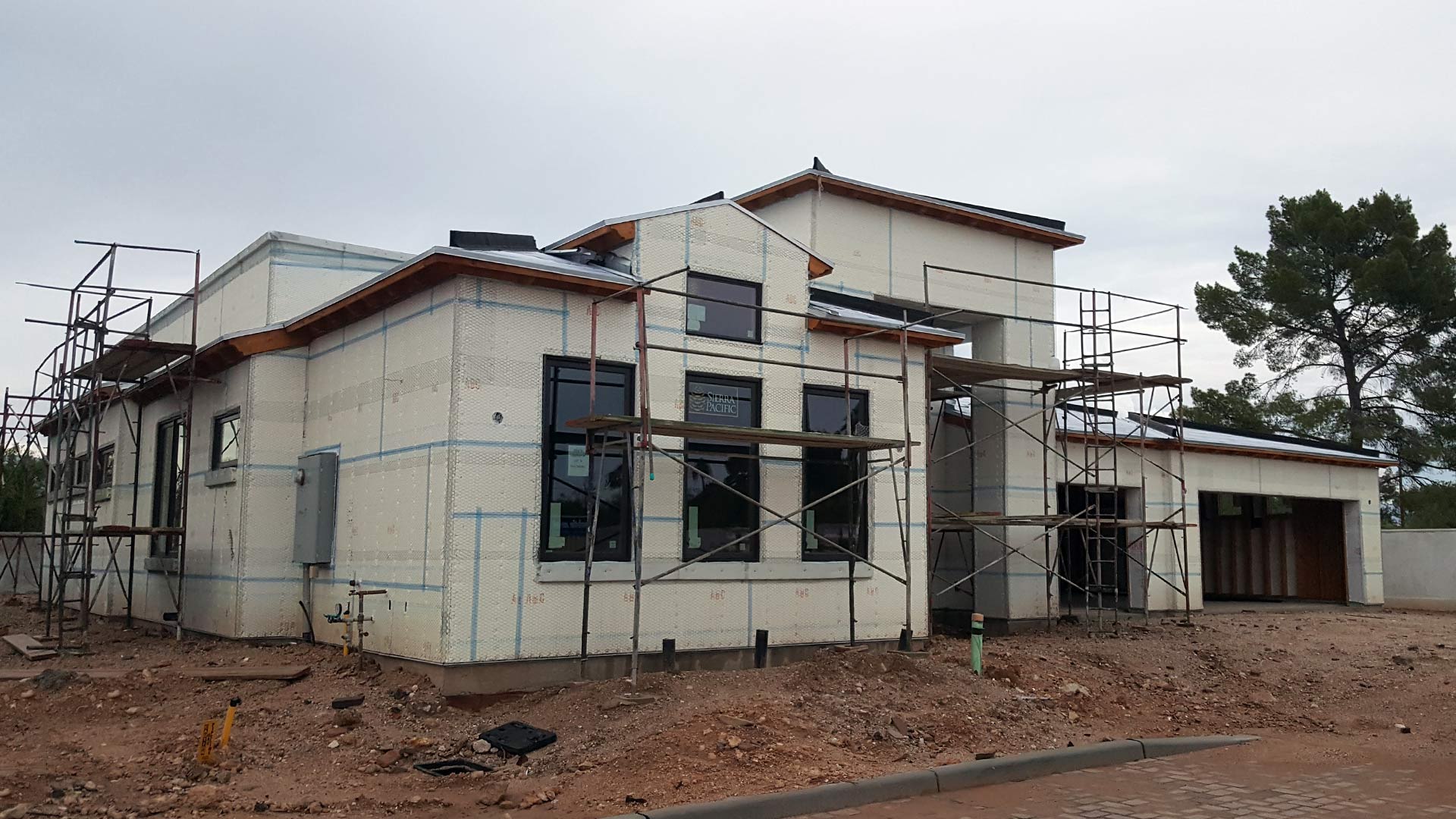 A new home being built in midtown Tucson. (PHOTO: AZPM Staff)
The biggest question most contractors or individuals face when finalizing construction on homes or home projects is when the inspector will be at the job site. A new service provided by Pima County Development Services is changing the game for the inspection process.
Customers can now use a county website to place a request three days in advance for an inspection. Rich Franz-Under is with Pima County Development Services and says the new website will allow contractors to track inspection schedules.
"If you're working on two or three projects, which is not uncommon for a contractor," Franz-Under said, "you can go to your first project in the day and then make sure you are at the project where the inspection is happening, when the inspector is there."
The customer submitting the request will be notified by 4:30 p.m. on the day the request is made, telling them the approximate time the inspector will arrive.
Franz-Under said this will allow people remodeling their homes to avoid losing a day at work to wait for an inspector.
"Now as a homeowner you can tell your boss, look I got an inspection coming tomorrow," he said. "I'll know by 5 what time I will need to be at my house, and instead of taking the whole day off from work, you can say, 'I need to be off in the morning,' or, 'I need to take an extra-long lunch,' or, 'I need to leave a little early.'"
The inspector will have a list of places to visit, and once the inspection is complete, the results are directly uploaded for the customer to view.
Future plans for Pima County include a customer web portal for communication between clients and customers where they can retrieve and upload drawings for comments.