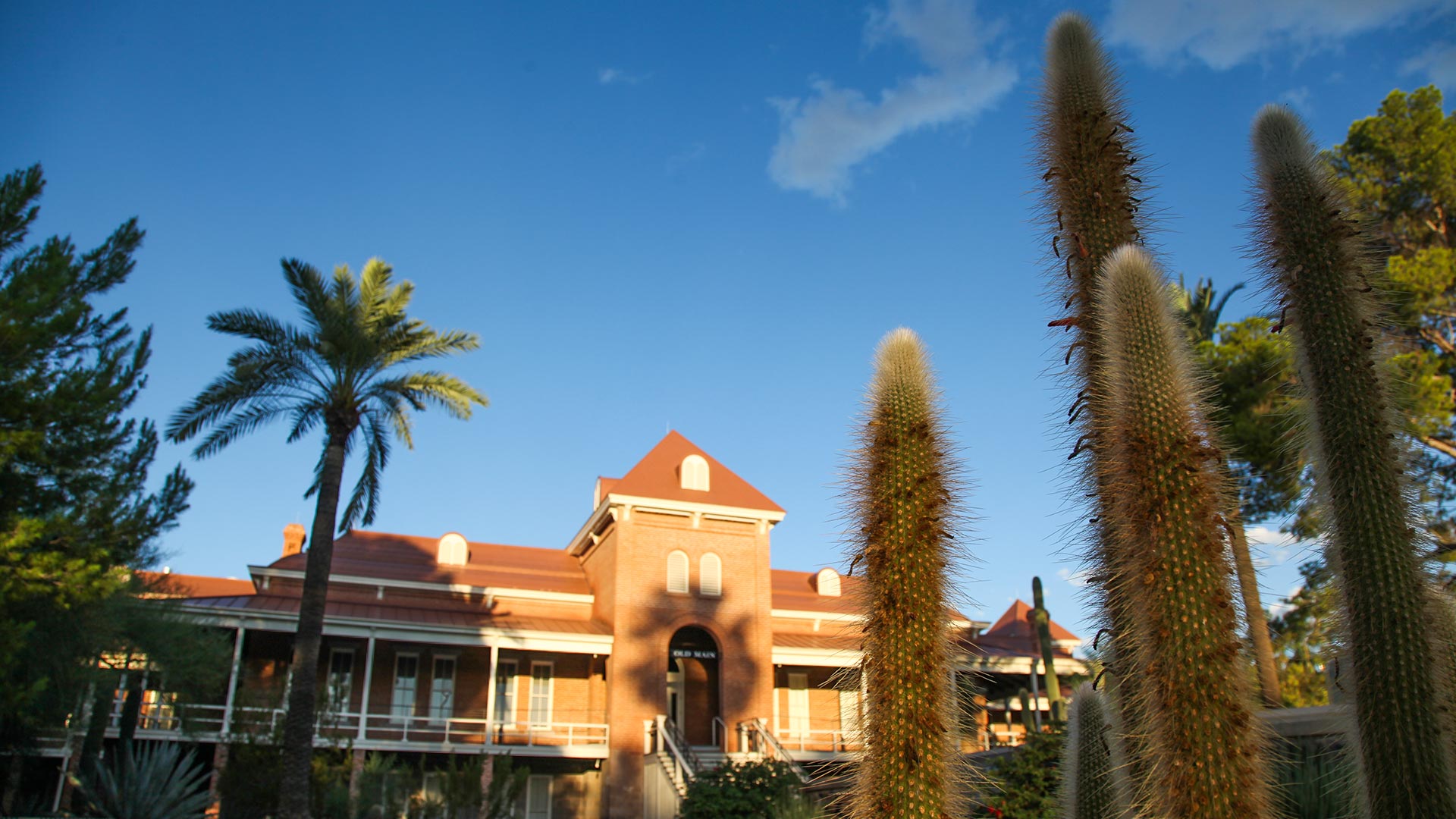 The west side of Old Main on the University of Arizona campus.
Nick O'Gara/AZPM
The University of Arizona will begin to craft a new strategic plan to set goals for the institution.
In a release, university President Robert Robbins said he's picked two college deans to lead the planning process.
Elliott Cheu is associate dean of the College of Science, and Lisa Ordoñez is vice dean of the Eller College of Management. Robbins said each of them has worked for the UA for more than 20 years, adding that Cheu is the faculty member whose work is most cited by other academics, and that Ordoñez has transformed operations at the University's business school.
The two will work together to ask for community feedback and then write what Robbins calls a "roadmap" for the university.
Robbins said he expects it to take about 11 months to pull together the right information. During that time the two leaders of the planning process will be working with students, staff and others to put the plan together.