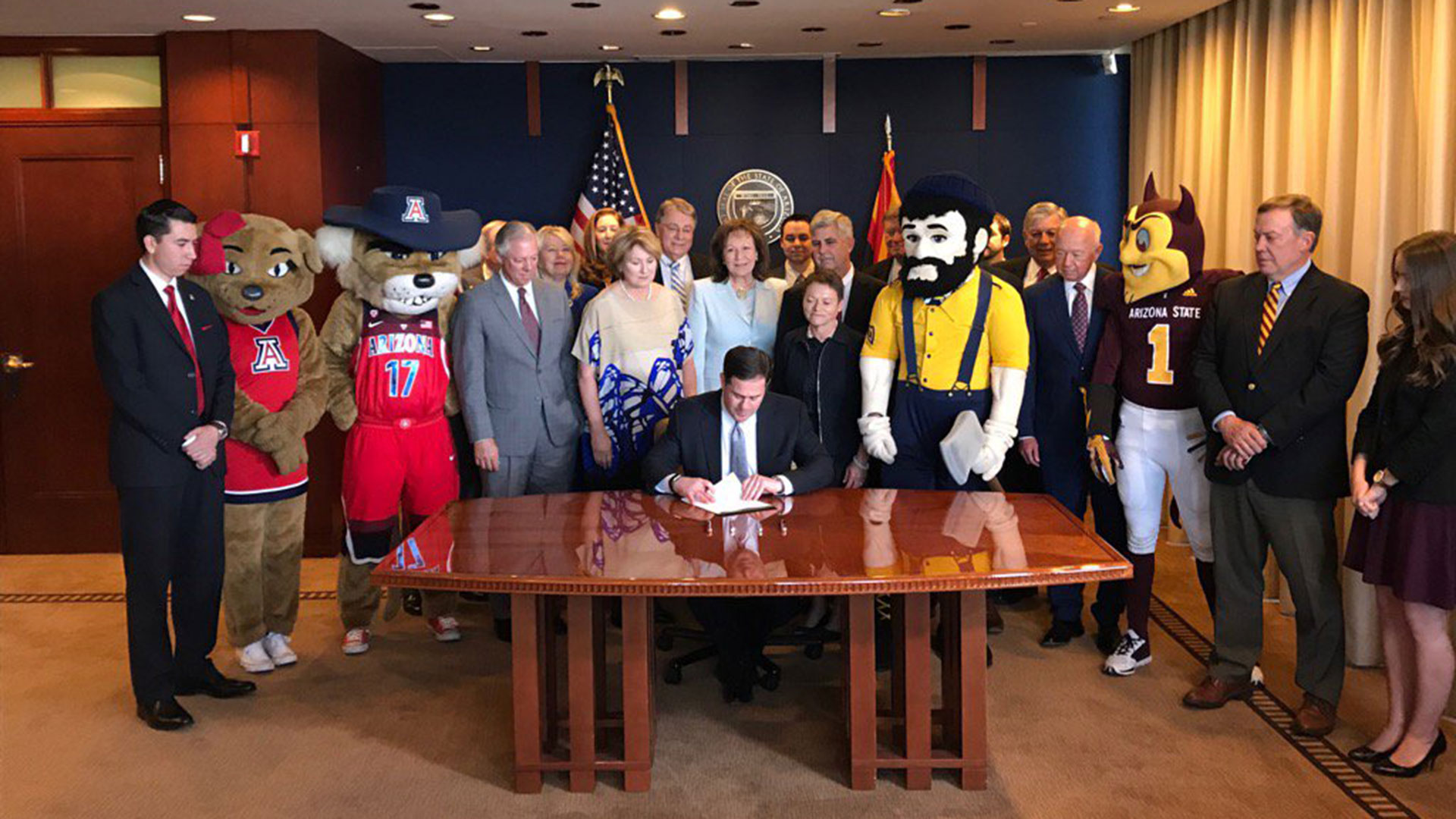 Arizona Gov. Doug Ducey, accompanied by Arizona regents, university officials and others, signs a plan to create a borrowing package to fund university maintenance, May 22, 2017.
Office of the governor via Twitter
Gov. Doug Ducey's 2019 budget proposal allocates $27 million to a bonding program for infrastructure improvements at the state's three public universities, the first part of a spending package that lawmakers approved in 2017.
The plan allocates $27 million dollars to the universities each year; they must match and borrow against that to pay for capital improvements, like repairs to buildings and infrastructure.
The governor's office estimates that would allow the universities to borrow about $1 billion.
Arizona's three public universities had lobbied heavily for the measure, saying that aging infrastructure was a major risk for growth.
Arizona Board of Regents President Eileen Klein issued a statement saying the budget proposal keeps the state's "commitment to long-term capital investment so we can continue to serve the state's growing population."
Klein applauded the governor for making K-12 education the largest beneficiary of new state dollars in the coming year. His proposal includes $100 million in K-12 school capital funding. Cuts to school capital have been more than $2 billion since 2009, according to the Arizona Republic.