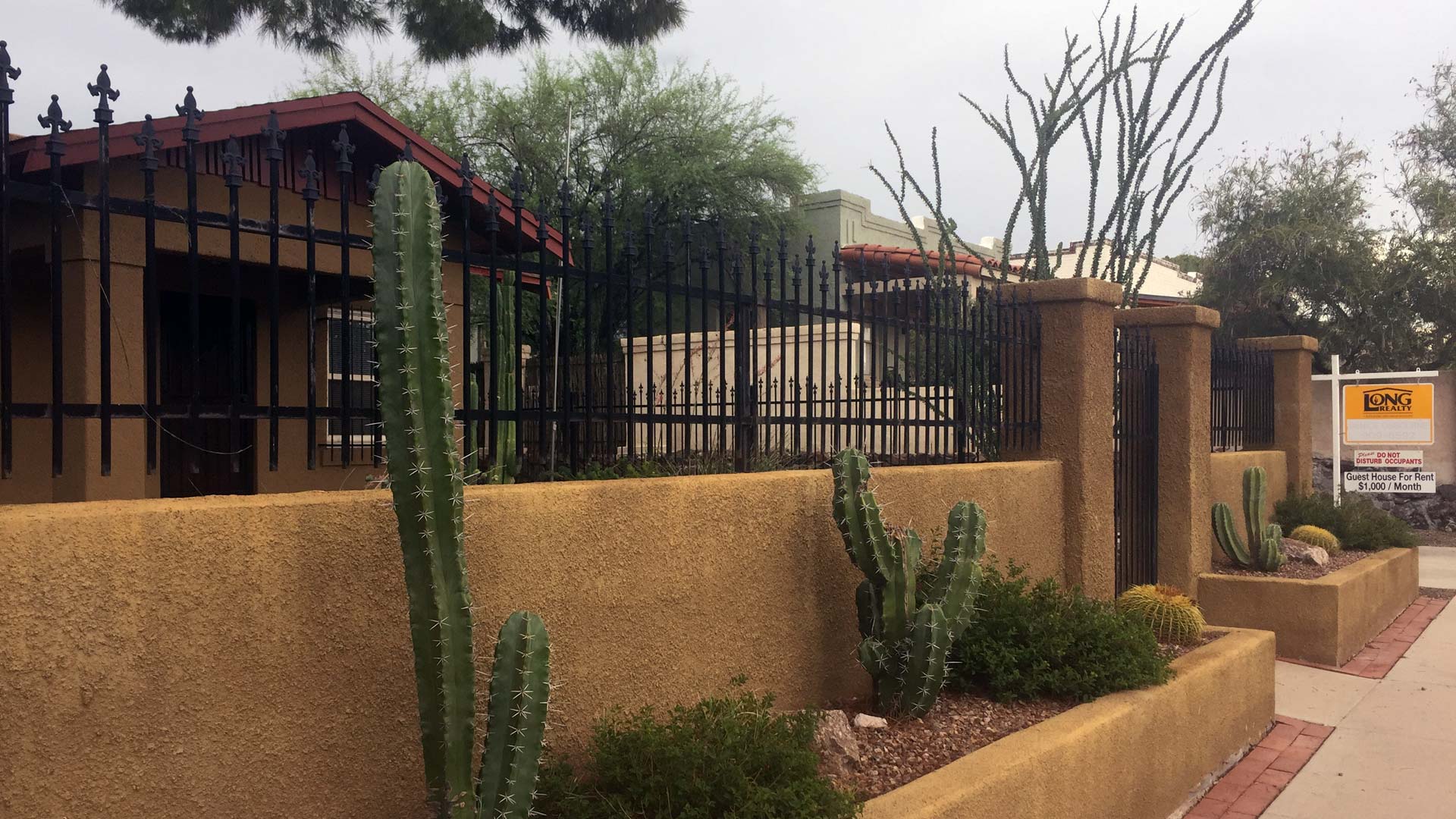 A For Rent sign in front of a home in the Sam Hughes neighborhood.
Jessica Stephens, AZPM
Numbers from real estate data company Attom Data Solutions show it may now be cheaper to rent a home in the Tucson market than to buy.
It was cheaper to buy than rent in preceding years, according to Attom's Daren Blomquist.
He said company data show rents are down by 2 percent, while sales prices are up 11 percent.
"Especially in context with this 11 percent increase in home prices that we're seeing, there's a very high demand for people buying homes, which has put a little bit less upward pressure on rents," said Blomquist.
The release shows a typical rental costs 35.4 percent of the average income in Tucson, while an average mortgage payment in the market takes up 36.4 percent.
The increase in home prices and decrease in rent may be due to a resurgence in interest from those looking to buy homes and rent them out.
"Tucson is one of the markets we hear coming up more and more with real estate investors, and so I think that's having influence, as well, and them looking at Tucson as a market to go buy properties in," said Blomquist.
While home prices are on the rise, Attom data shows the portion of income a Tucsonan would use to buy remains below the national average of 40.5 percent. The national average spent on rent is around 38.8 percent.