The Bracker's department store in Nogales, Arizona, is set to close October 15, 2017.
Michel Marizco, Fronteras Desk
One of the 25 businesses that closed last year in Nogales, Arizona, was the iconic Bracker's Department Store. For more than 90 years, Bracker's had been the anchor store for Morley Avenue. When Bracker's announced its closure, the business owners along Morley Avenue collectively shuddered.
Bracker's had been one of the big draws for Mexican shoppers crossing the border. But the Bracker's building now has new owners and a new name: Melrose Family Fashions.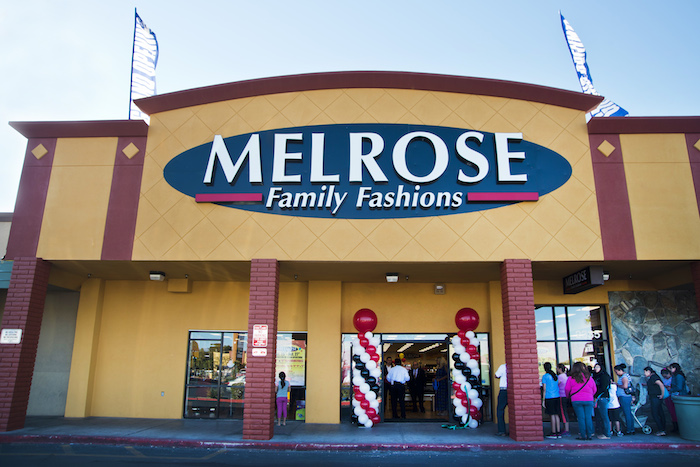 A Melrose Family Fashion Store in Texas.

United Fashions of Texas
The San Antonio-based, family-owned retail chain now has 100 stores around the country. It does have a small retail shop on Morley Avenue, but the new building will house a full-scale department store featuring items for the entire family as well as some housewares.
Genevieve Valdes, the marketing director for the Texas-based company, said the store will hire dozens of employees back to the main commercial district in Nogales.
Bracker's was known for attracting shoppers from Mexico, and Valdes said the same clientele will be important to Melrose.
"That's because the company did start in McAllen, and the owners and the buyers, we're all very attuned to what the Latino community loves."     
Valdes said the building is undergoing a major facelift and should be ready to open its doors by April. Dozens of new employees are expected to be hired.