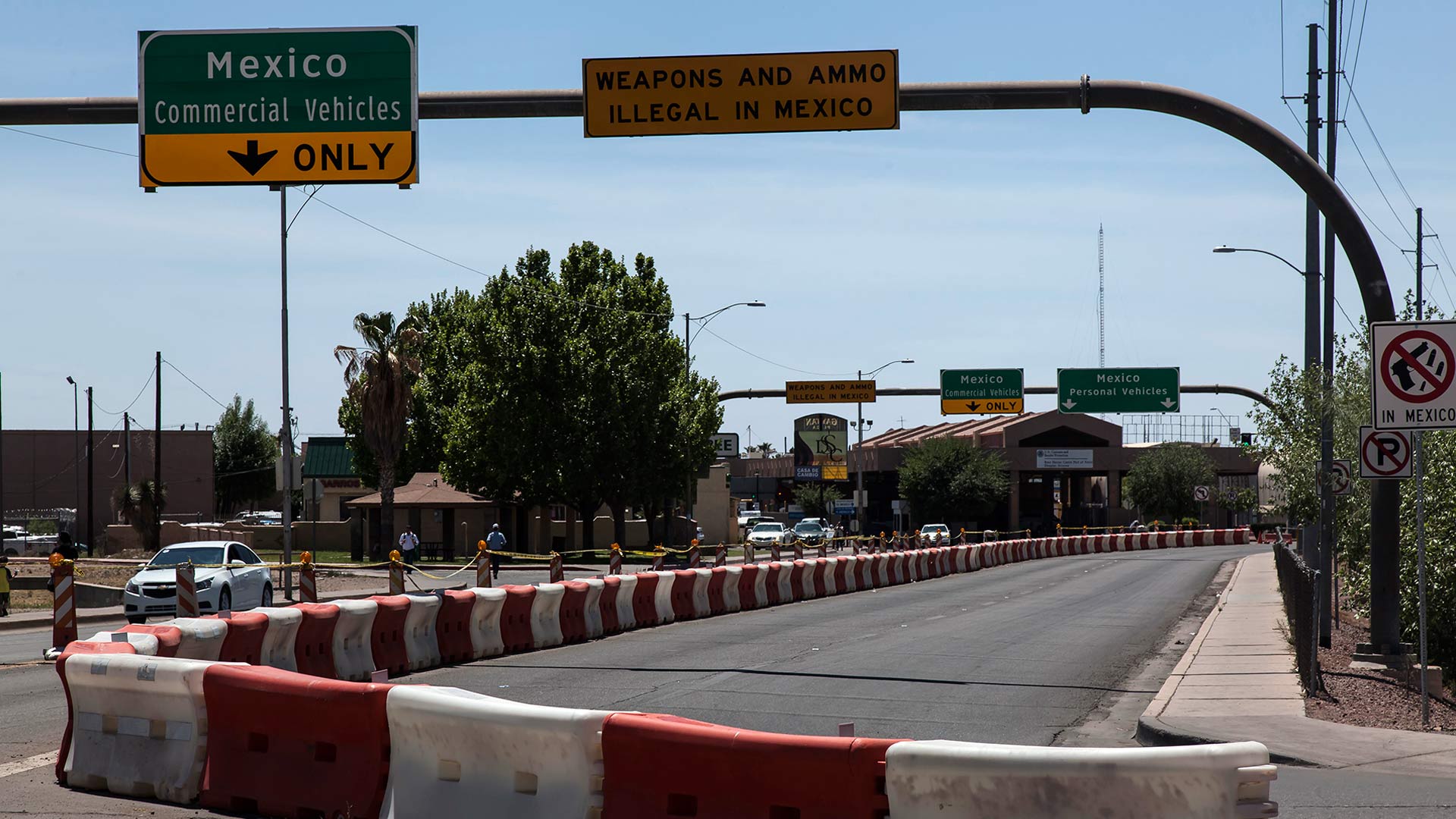 The port of entry in Douglas, Arizona in April 2016.
Steve Riggs, AZPM
Documents filed in federal court claim Marco Antonio de la Garza used a fake birth certificate to get a U.S. Passport.
The deception was discovered during a routine five-year background check de la Garza participated in to keep his job as a Customs and Border Protection officer at the Douglas Port of Entry, according to the U.S. Attorney's Office.
A federal grand jury indicted him on three counts related to passport fraud and making false statements on his federal law enforcement background check.
Court documents say de la Garza was born in Mexico and obtained a false birth certificate showing he was born in Texas. He then allegedly used that document to get into the United States and get a passport.
Read the Indictment of de la Garza

View at Google Docs
|

Download File
Read the Complaint Against de la Garza

View at Google Docs
|

Download File