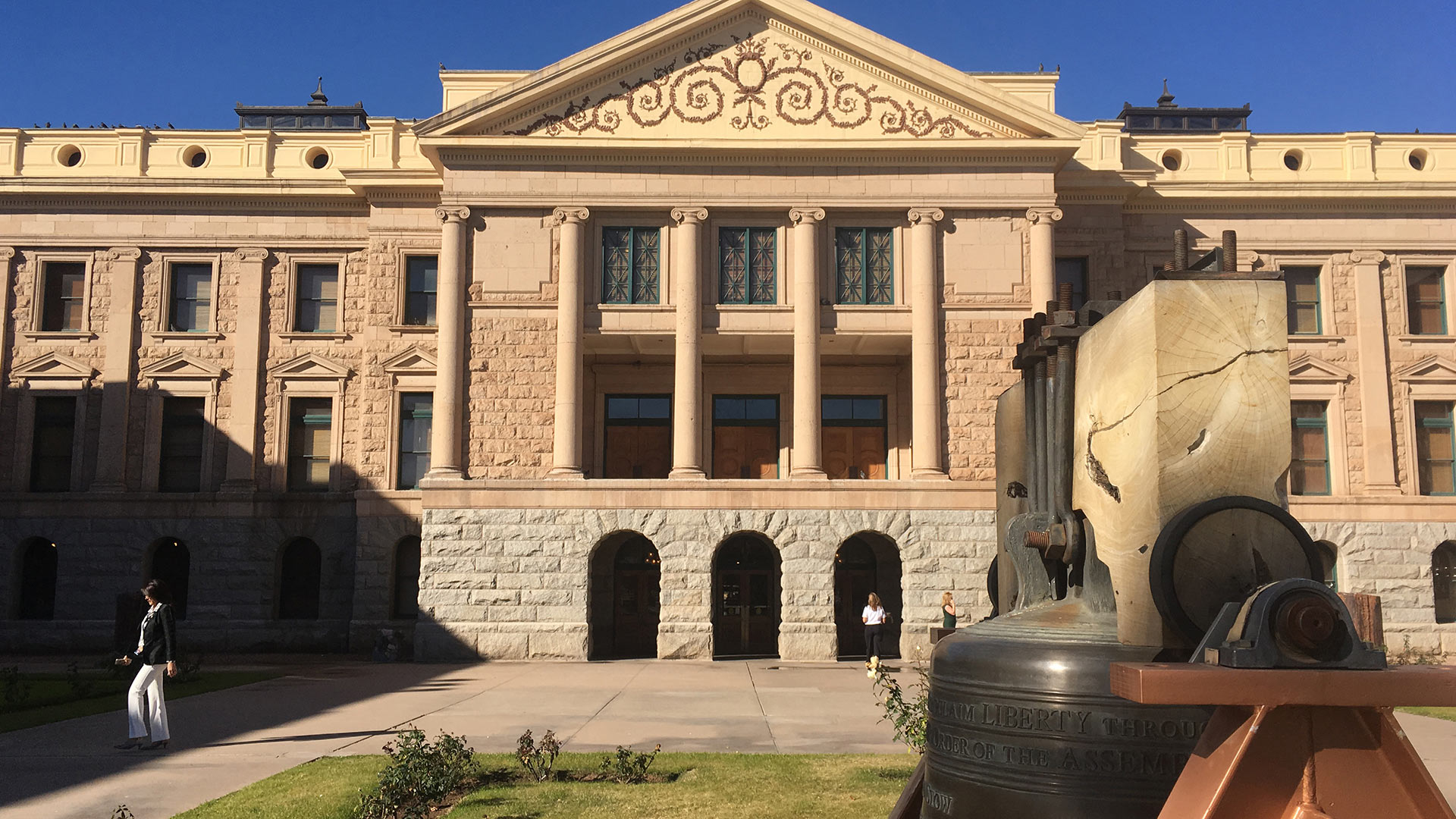 The Arizona Capitol Building. January 2017
Christopher Conover, AZPM
The Arizona Independent Redistricting Commission would expand to nine members from its current five under the provisions of a proposed constitutional amendment.
If voters approve the change in November, no more than three of the members of the revamped commission would be from the same party. The chair of the commission would still be an independent.
House Speaker J.D. Mesnard said expanding the commission reduces the power of the chairperson of the five-member board.
"I think that is too much power for one person which is why we also tried to expand the size of the commission like California, California has an even bigger commission. It's like 14 people," said Mesnard.
The proposal also applies stricter open meeting laws to the commission.
"Should they be subject to open meeting laws, I think most people say they should," said Mesnard.
Democrats objected to the bill, accusing Republicans of trying to pack the commission in order to control the maps of Arizona's political districts.
"This is nothing more than a brazen power grab by Republicans who are intent on locking voters out of the process and gerrymandering themselves into a permanent majority," said Eric Holder, former U.S. Attorney General and Chair of the National Democratic Redistricting Commission.
Since the proposal is a constitutional amendment, voters still must approve of the changes.