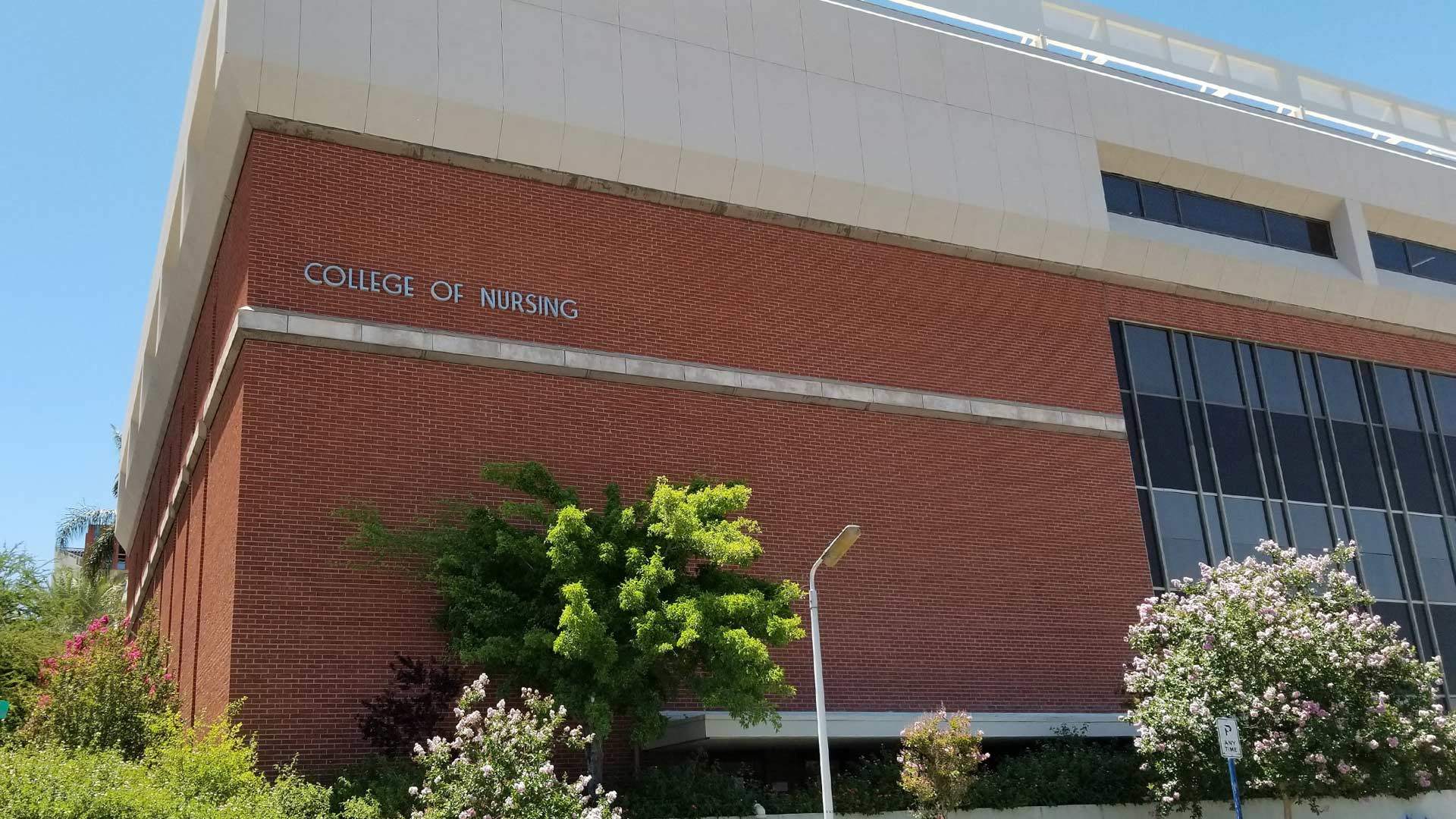 The east facade of the University of Arizona College of Nursing.
AZPM
A $1.7 million grant from the U.S. Health Resources and Services Administration will help bring mental health services to rural and underserved areas.
The grant won by the University of Arizona will help nine mental health nurse practitioner students each year get hands on experience.
The students will work at integrated care facilities in rural and underserved areas.
Integrated care facilities provide services that cover primary and mental health.
"When a patient comes into the lobby there is no stigma because nobody knows are they going to see the behavioral health provider, or are they going to see the physical health provider," said Rene Love, the director of the UA College of Nursing's Doctor of Nursing Practice program.
Love said it also allows students to work with primary care providers as part of a holistic team.
In all, 36 students will take part in the program. College of Nursing faculty will encourage the students to work in Arizona, but they can work anywhere.
The hope is to extend the program beyond the four years covered by the grant.
Arizona ranks at the bottom when it comes to access to mental health services, according to Love.