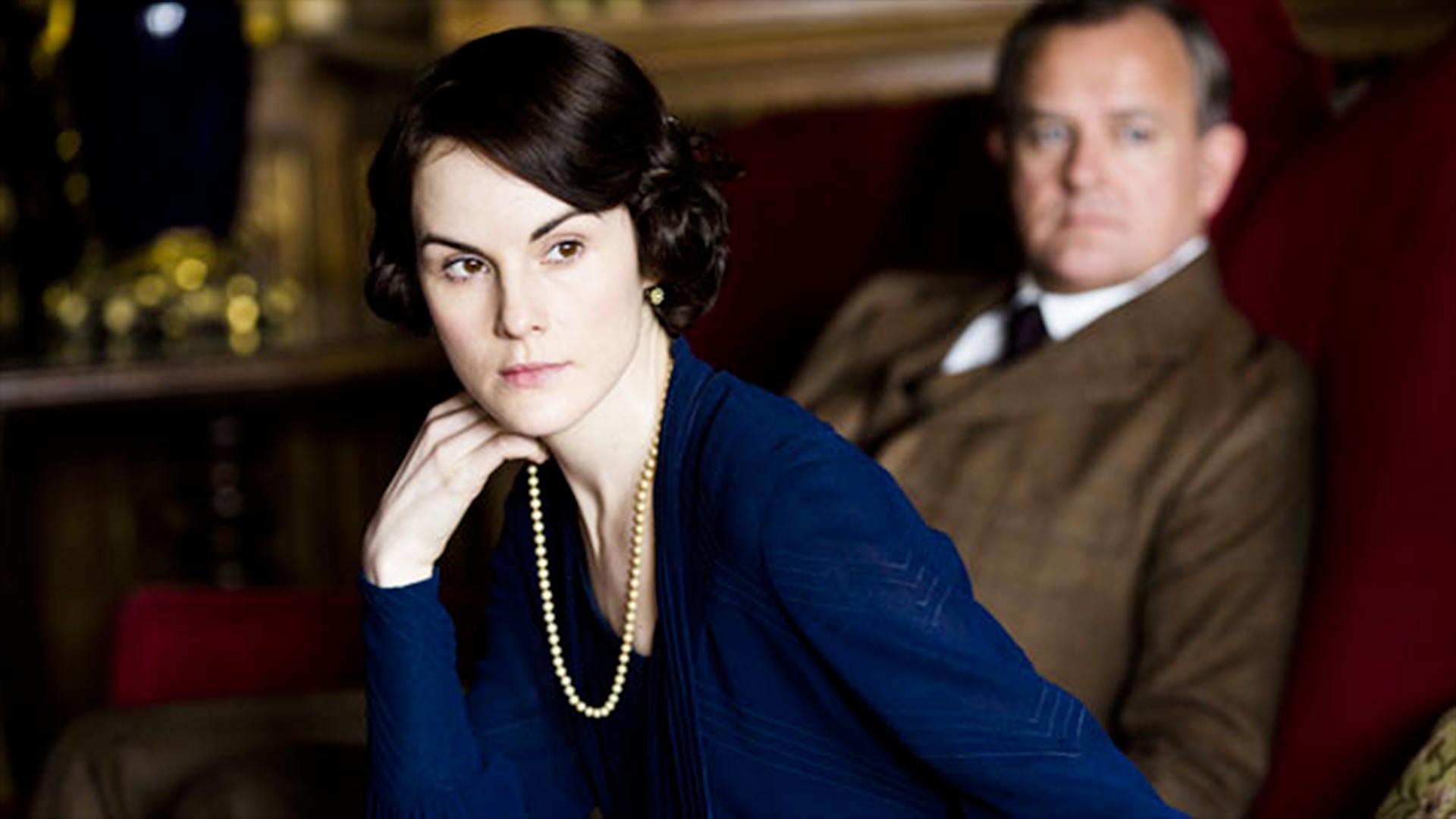 Downton Abbey Season 5 (PHOTO: PBS)
Season 5 finds the Crawley family and the staff struggling with responsibilities and choices as they adjust to life in the Roaring Twenties.
Sunday, June 17 at 7:30 p.m.
Season 5, Episode 1
When a working-class prime minister is elected, new ideas about class leave Robert feeling snubbed. But Thomas, unchanged, bullies Baxter into a corner. Edith plays with fire.
Sunday, June 24 at 7 p.m.
Season 5, Episode 2
Rose tries to bring a wireless—and Sarah Bunting—into the house. Violet plays cupid, a charming visitor arrives, and Anna helps Mary in the most unexpected of ways.
8 p.m., Episode 3
Mary checks in to a hotel and checks out a potential mate. The specter of Green is revived when the police come to Downton. And a secret from Violet's past is revealed.
Sunday, July 1 at 7 p.m.
Season 5, Episode 4
As Edith's access to Marigold slips away, news about Gregson arrives. An unwell Thomas returns, Mary meets her match, and police suspicions narrow.
8 p.m., Episode 5
Rosamund is suspicious, Edith is desperate, and Branson is pressured to choose his allegiances. Charles Blake hatches a plan and Rose makes a handsome new acquaintance.
Sunday, July 8 at 7 p.m.
Season 5, Episode 6
Violet gets a new maid and a dramatic revelation. Bates and Anna may prove unable to sustain their secrets. And surprises—both exciting and heartbreaking—rock Downton Abbey.
8 p.m., Episode 7
Bates' train ticket returns to the spotlight. Isobel encounters a surprising obstacle to happiness. An arrival brings new hope, while departures bring both relief and sorrow.
Sunday, July 15 at 7:30 p.m.
Season 5, Episode 8
London brings the Crawleys and their servants scandal, sabotage, and a Scotland Yard stunner. Mrs. Patmore gets a surprise, and Robert has a revelation.
Sunday, July 22 at 7 p.m.
Season 5 Finale
The Crawleys go to a shooting party at a castle in Northumberland and return to Downton for a joyful Christmas holiday on the Season 5 finale.